To add a video to a Wisepops popup, you will need first to open the Wisepops builder and select the desired popup.
Once the popup is open, navigate to the "Blocks" tab in the left-hand menu and select the "video" block. Drag and drop the video block onto your popup.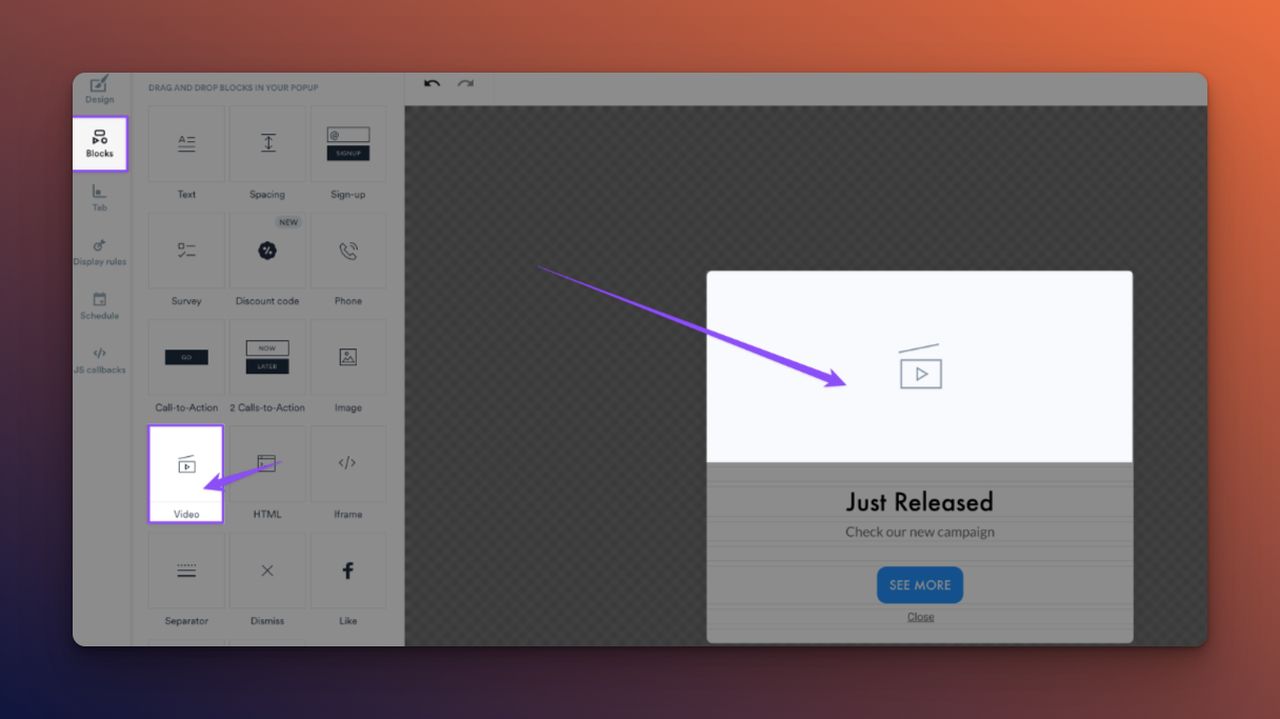 Next, you will need to paste the URL of your video.
It is important to note that you should use the page URL where the video is listed rather than the share or embed link. The supported video platforms are YouTube, Vimeo, and DailyMotion.
You can also choose to activate the Autoplay feature for your video, which will cause the video to play automatically (with the sound turned off) on desktop devices. This can be done by going to the settings of the video block.