Here is the Sleeknote, a conversion optimization platform that helps businesses improve their website's performance.
We find Sleeknote as one of the best popup builders on PopupBuilder.io, the popup builder directory, due to a thorough examination and observation of all its helpful features from an objective perspective.
Sleeknote Product Tour
Sleeknote is software that allows businesses to create custom popups and overlays on their websites to collect visitors' email addresses and other information.
In addition to its user-friendly interface and integration capabilities, Sleeknote offers a range of targeting options that allow businesses to show their popups to specific pages, devices, and visitor segments.
This ensures that the popups are being shown to the right audience at the right time, increasing their effectiveness.
Sleeknote also provides a library of templates to choose from, making it easy for businesses to find a design that fits their brand and messaging.
These templates can be customized with different colors, fonts, and images to create a cohesive look and feel.
In addition to its email collection capabilities, Sleeknote can also be used to reduce cart abandonment, upsell and cross-sell products, and guide visitors around a website.
To help businesses track the performance of their popups, Sleeknote provides analytics and reports. These reports show key metrics such as conversion rates, visitor engagement, and the impact of different targeting options.
Sleeknote offers customer support to help users get the most out of the platform. Whether through its online resources or one-on-one assistance, Sleeknote is dedicated to helping businesses grow and succeed.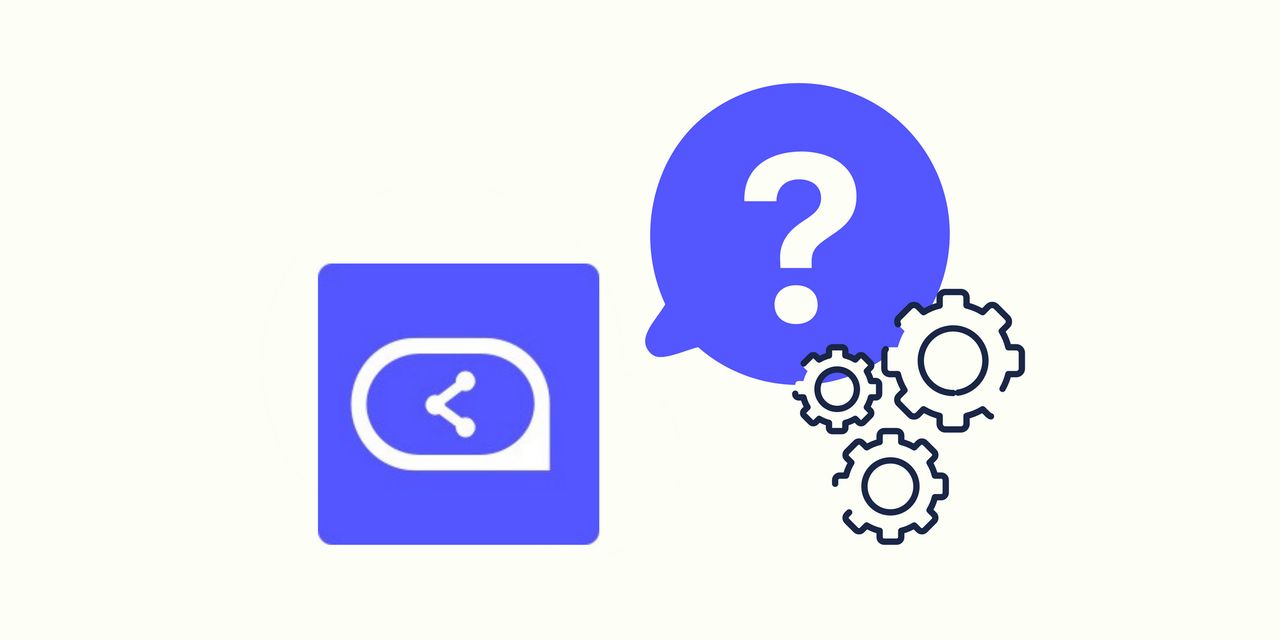 How Sleeknote Works?
Sleeknote is a comprehensive platform that allows businesses to create and display targeted popups on their website to capture email addresses, increase product sales, guide visitors, and connect with them.
The platform offers a range of options for customizing and designing campaigns, including a drag-and-drop builder and a library of pre-designed templates that can be easily customized with various options, such as colors, fonts, sizes, and elements.
💡
Use Only a Tracking Code
To implement the popups on their website, users need to add a tracking code to their website's backend or via Google Tag Manager.
The code only needs to be added once, and users can run popups on multiple domains from the same Sleeknote account by implementing the tracking code on all domains and providing the domain name when creating a popup.
💡
How You Can Have Your Campaign with Sleeknote
If you want to take a more hands-off approach to design your campaign, Sleeknote offers a simple and convenient solution. Once you start your free trial, you can submit a campaign request easily.
Once you submit the form, they will begin working on your request as soon as possible and keep you updated on the progress.
They will reach out to you shortly to show you what they have been working on and get your approval before setting anything live on your website.
To bring your popup to life on your website is easy to do – simply insert your Sleeknote tracking code in the backend of your website.
Once the tracking code is in place, it's time to activate your campaign. Head to the Campaigns page and flip the switch to turn it on.
But before you do, consider using the "Share preview" feature to get a sneak peek at how your campaign will look in action.
This is a great way to test it out and share it with your coworkers before it goes live with your website visitors.
💡
Find the Right Audience and Right Trigger
When creating a campaign, there are several factors to consider in order to ensure that it is effective and reaches the right audience.
Therefore, Sleeknote offers a variety of triggers to choose from, including the Show After trigger, which has been shown to be the most effective.
In addition to choosing the trigger, you can specify your campaign's target audience on the final page of Targeting Options. This allows you to tailor the campaign to your desired audience and increase its chances of success.
By carefully selecting the trigger and target audience for your campaign, you can increase its chances of success and reach the right people at the right time.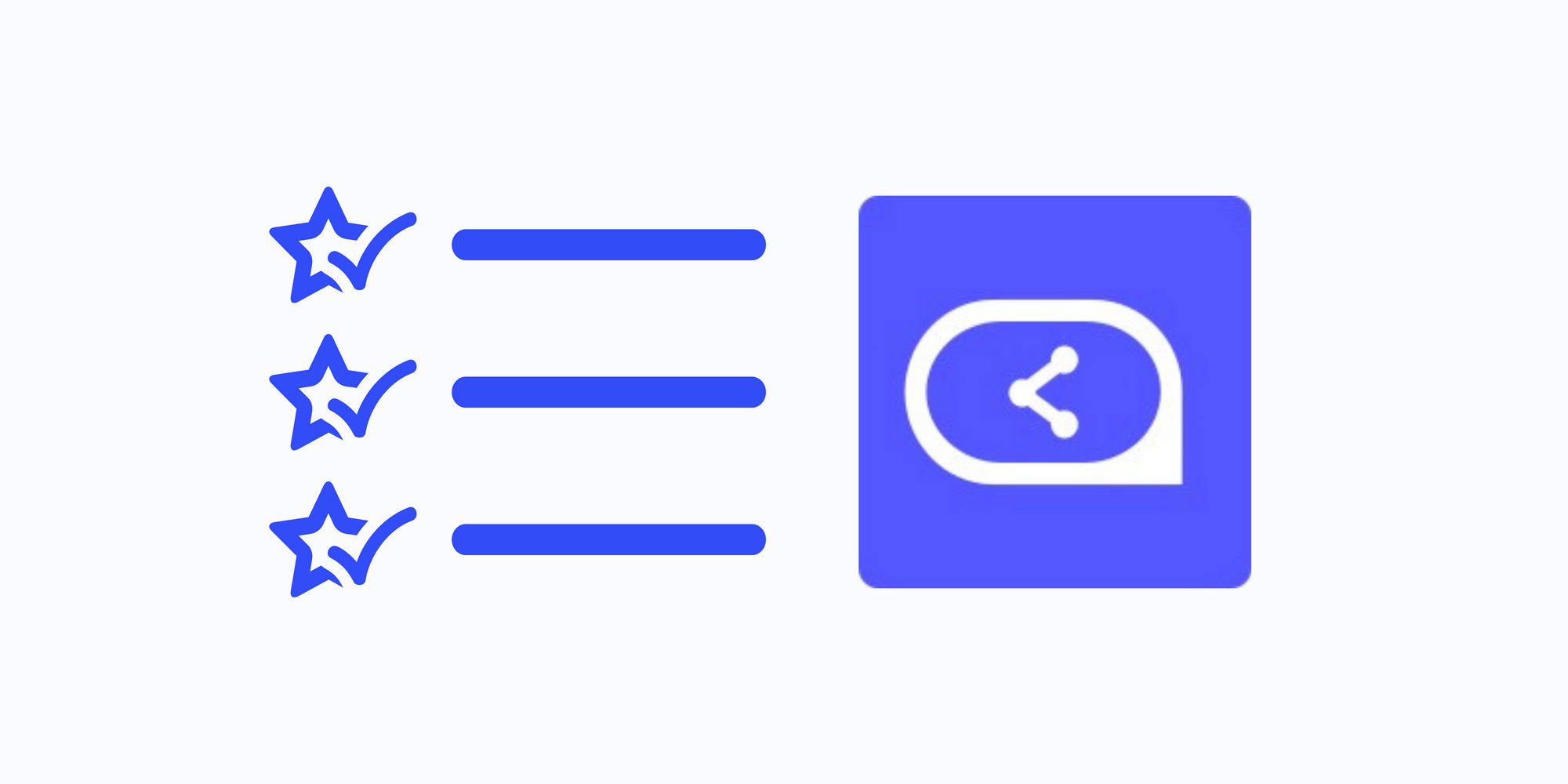 Sleeknote Features
The most outstanding features that are commonly known by the people are as follows:
💡
Chatbot: Sleeknote includes a built-in chatbot to help businesses engage with their visitors and provide quick answers to common questions.
💡
Calling Option: The platform includes a calling option that allows businesses to connect with their visitors and provide assistance over the phone.
💡
Blog: Sleeknote offers a blog on its website that provides valuable insights and tips to help businesses get the most out of the platform.
💡
User-Friendly Dashboard: The dashboard provides a step-by-step guide for creating and customizing popups and includes features such as template filters, trigger options, and integration options.
💡
Library of Templates: Sleeknote offers a rich library of templates to choose from, making it easy to create visually appealing popups quickly.
💡
Targeting Options: Sleeknote allows businesses to show their popups to specific pages, devices, and visitor segments, increasing the relevance and impact of campaigns.
💡
Analytics and Reports: The platform includes analytics and reports to track the performance of popups and help businesses optimize their campaigns.
💡
Customer Support: Sleeknote provides customer support to help users get the most out of the platform and troubleshoot any issues.
💡
Advanced Analytics: Sleeknote's advanced analytics page provides valuable insights into the performance of campaigns, including goal tracking and performance comparison solutions.
💡
A/B Testing: The A/B split testing feature allows businesses to compare different versions of their campaigns and determine the top-performing ones.
💡
Drag-and-Drop Editor: The intuitive drag-and-drop editor and customizable templates make designing campaigns tailored to your business and meeting your specific needs simple.
💡
Affordable Plans: Sleeknote offers affordable plans to suit the needs and budgets of small businesses and large enterprises.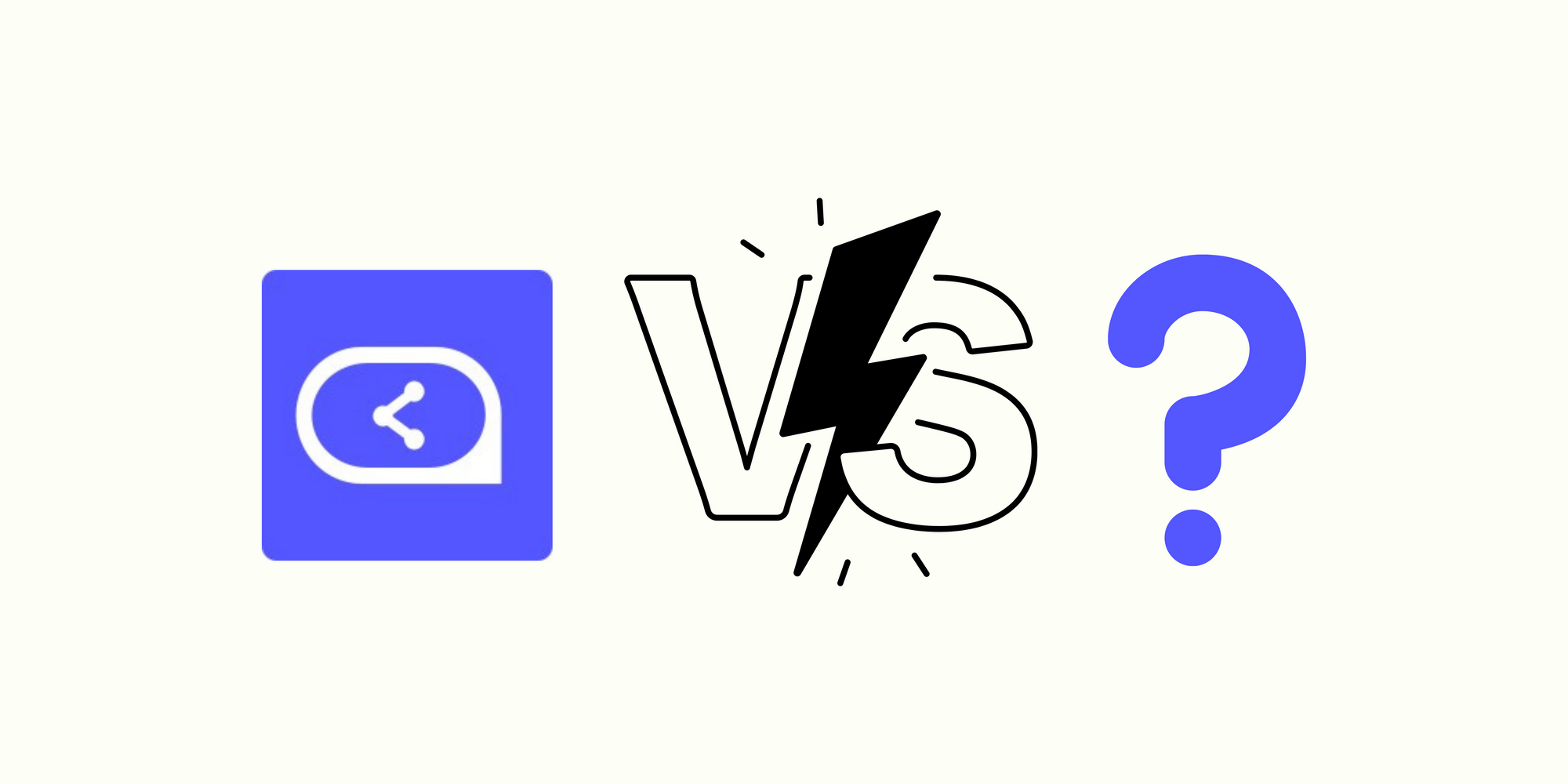 Sleeknote Alternatives
Sleeknote is one of the most powerful lead generation tools; however, if you are unsatisfied with the features or cannot see your expectations met, you can easily choose another lead generation and marketing tool that can meet your needs.
Popupsmart offers a variety of benefits to businesses looking to increase conversions and engagement on their websites.
Some potential advantages of using Popupsmart include the ability to create multi-step popups and gamification features, fast website performance, advanced audience targeting options, user behavior targeting options, and various integration options.
These features can help businesses grow their email lists, collect form submissions, boost user engagement, promote products, make announcements, increase phone calls, and facilitate social sharing.
Here is a detailed comparison of Sleeknote and Popupsmart.
---
OptinMonster is a user-friendly conversion optimization tool that helps businesses grow their email lists by generating and displaying targeted opt-in forms on their websites.
With features such as split testing, refined targeting options, and integrations with email marketing and CRM platforms, OptinMonster is a comprehensive tool for optimizing conversion rates and acquiring leads.
Here is a detailed comparison of Sleeknote and OptinMonster.
---
OptiMonk is a comprehensive platform that empowers users to customize their websites according to their unique needs and preferences. It helps users construct effective campaigns and personalized guidance to assist them in achieving their goals.
OptiMonk also has advanced integration options that enable users to connect their campaigns easily with other systems and platforms.
Here is a detailed comparison of Sleeknote and OptiMonk.
---
Poptin is a platform that helps businesses increase their website's conversion rate through the use of interactive web elements such as popup forms, floating bars, and notification boxes.
It offers customizable templates, trigger options, and analytics tools to measure the success of campaigns.
Here is a detailed comparison of Sleeknote and Poptin.
---
Hello Bar is a website conversion optimization tool that enables businesses to create and display interactive elements on their websites, such as calls to action and opt-in forms.
The tool offers customization options and analytics features to help businesses increase their conversion rate by encouraging visitors to take specific actions, such as subscribing to a newsletter or making a purchase.
Here is a detailed comparison of Sleeknote and Hello Bar.
For more details about these alternatives of Sleeknote, visit the Sleeknote Alternatives page.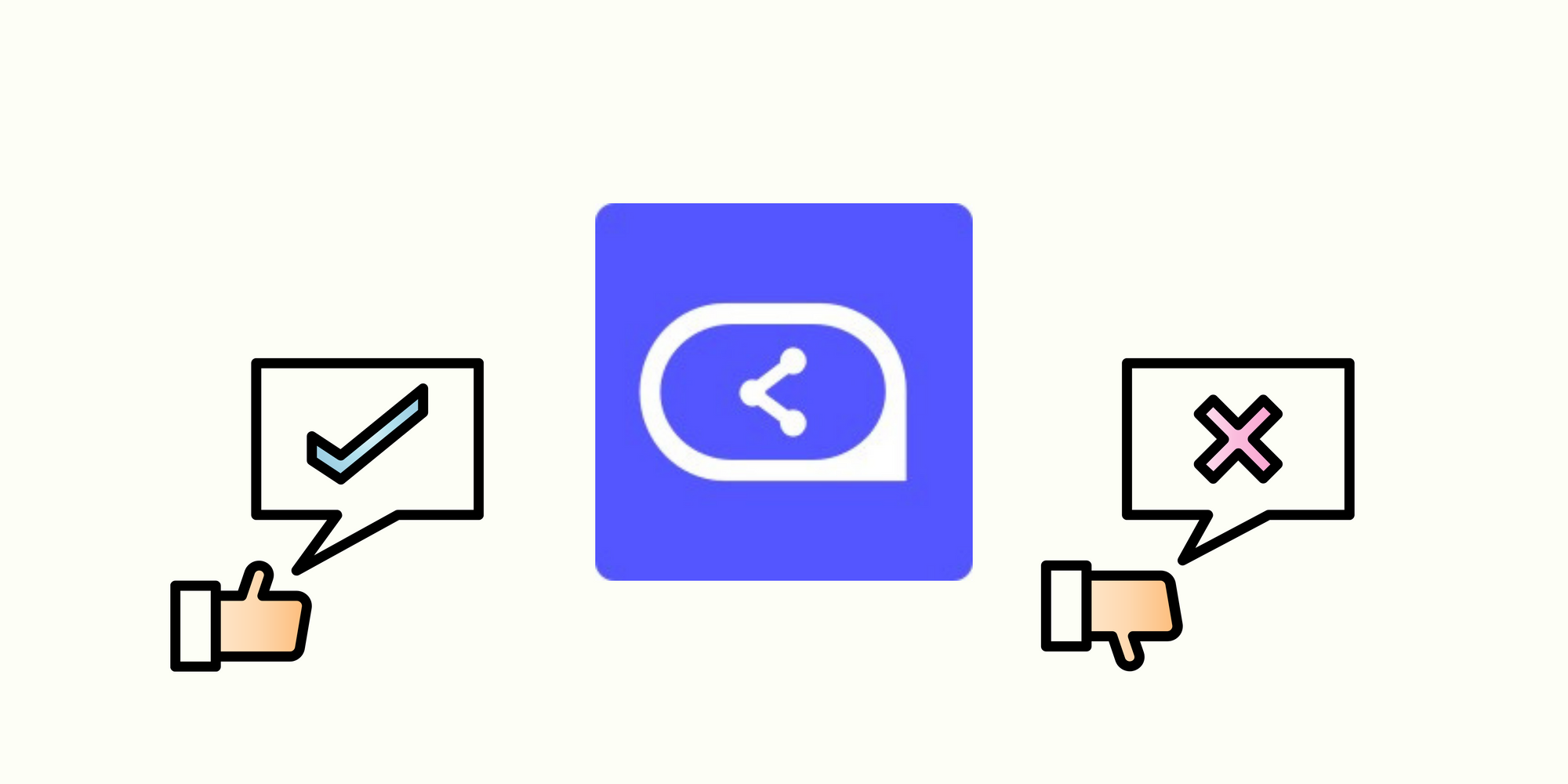 Sleeknote Pros & Cons
We have observed the users' reviews of Sleeknote to see its advantages and disadvantages.
It is better to see the results together. Let's see!
Some pros of Sleeknote based on the reviews provided are:
User-friendly and easy to customize for specific needs and campaigns
Easy to integrate with other marketing technology apps through API and Zapier webhook
Pre-designed templates that are easily editable
Simple to set up and use with good performance
HubSpot integration is a useful feature
Adaptable features and design
Promotes product specials across multiple domains and platforms, including WordPress
Helps turn website traffic into more sales
Effective for lead capture and increasing sales during promotions.
Some cons of Sleeknote based on the reviews are as the following:
Since Sleeknote's integrations are somewhat limited, this could be frustrating for users who rely heavily on data and analytics to inform their marketing strategies and want to be able to bring in data from a variety of sources easily.
Some users may find the backend UI of Sleeknote to be a little annoying, with multiple windows opening and a somewhat cluttered interface.
It may be more time-consuming to navigate and use than other marketing tools on the market.
Some users may feel that the visual and design tools offered by Sleeknote are a little lacking in terms of polish and modernity.
While the templates and customization options are functional, they may not be as visually appealing or up-to-date as some users would prefer.
Sleeknote may not be suitable for all types of businesses or marketing campaigns because of its price.
For further examination of Sleeknote and the experience with Sleeknote, you can check the Sleeknote Review page.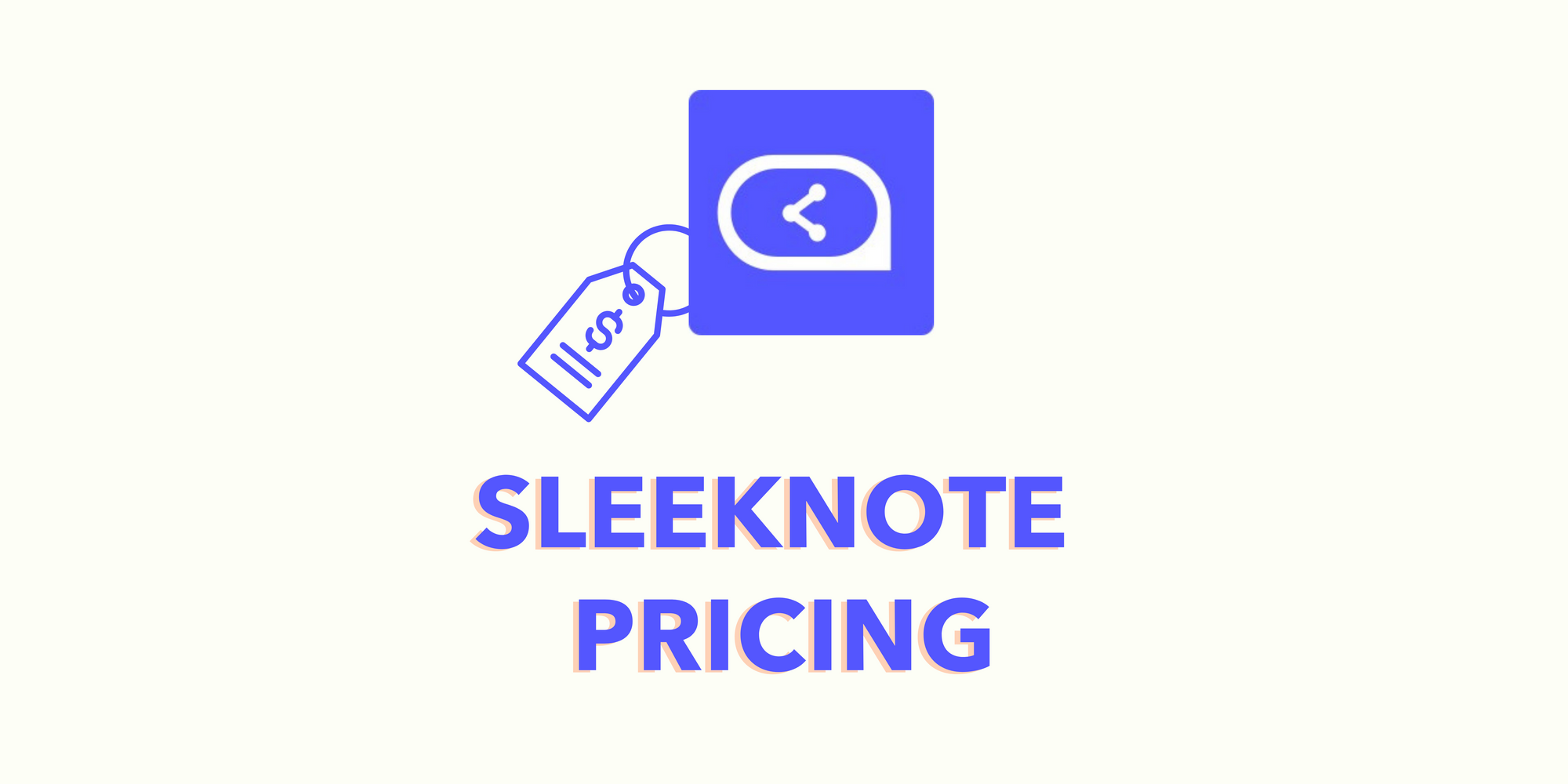 Sleeknote Pricing
Sleeknote is a digital marketing tool that helps businesses create targeted and personalized popup campaigns on their websites.
It offers a variety of pricing options, including a 7-day free trial and five main paid plans: Lite, Basic, Plus, Pro, and Premium.
The Lite Plan is suitable for small businesses and allows for 25,000 visitors per month, equivalent to around 75,000.
The Basic Plan is ideal for medium-sized businesses and accommodates 50,000 visitors per month, equivalent to around 150,000.
The Plus Plan is suitable for larger businesses and allows for 125,000 visitors per month, equivalent to around 375,000.
The Pro Plan is ideal for businesses with high traffic and accommodates 300,000 visitors per month, equivalent to around 900,000.
The Premium Plan is perfect for businesses with a large number of visitors and allows for 500,000 visitors per month, equivalent to around 1,500,000.
All plans include gamification, unlimited campaigns, domains, support, a dedicated success manager, and custom-made campaigns.
For businesses with more complex needs, Sleeknote also offers a custom enterprise solution.
Sleeknote's pricing options are suitable for a range of businesses and offer a variety of features to suit different needs and budgets.
For detailed information about pricing, check Sleeknote Pricing!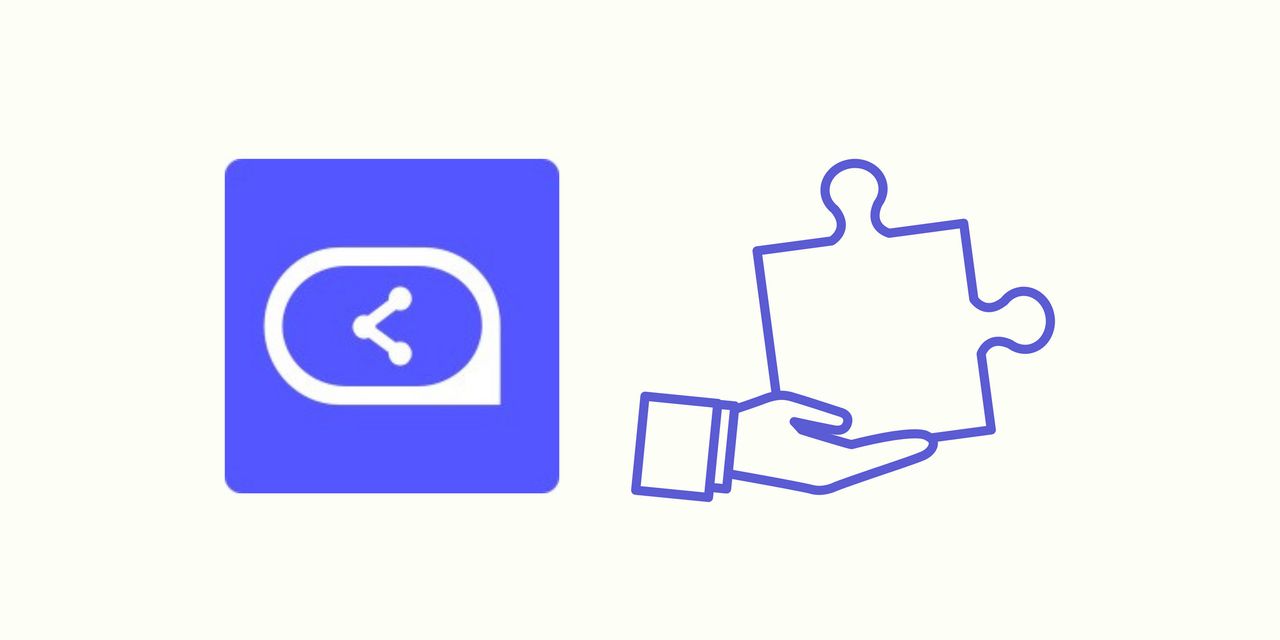 Sleeknote Templates
One of the main features of Sleeknote is its ability to collect email addresses from website visitors and grow email lists.
This is accomplished through the use of various popup campaigns, including giveaway popups, discount popups, and newsletter popups.
Sleeknote also offers a teaser feature that allows visitors to preview the popup's content before subscribing.
In addition to collecting email addresses, Sleeknote can also be used to increase product sales by promoting special offers, recommending products, and preventing cart abandonment.
It offers a range of features to help convert website traffic into revenue, including offer promotion, cart abandonment prevention, upselling and cross-selling, and offer to highlight.
Another use for Sleeknote is to guide website visitors around the store and create a personalized shopping experience.
This can be done through the promotion of return policies, the use of size guides, the inclusion of video explanations, and the personalization of messages based on visitor interests and behavior.
Sleeknote also offers scheduling and targeting options to tailor the user experience further.
Sleeknote can also be used for lead generation, customer feedback, and customer support. Its lead generation features include capturing contact information and guiding visitors through a lead generation process.
Its customer feedback features allow businesses to gather valuable insights from website visitors through surveys and polls. And its customer support features include the ability to offer live chat, chatbots, and contact forms.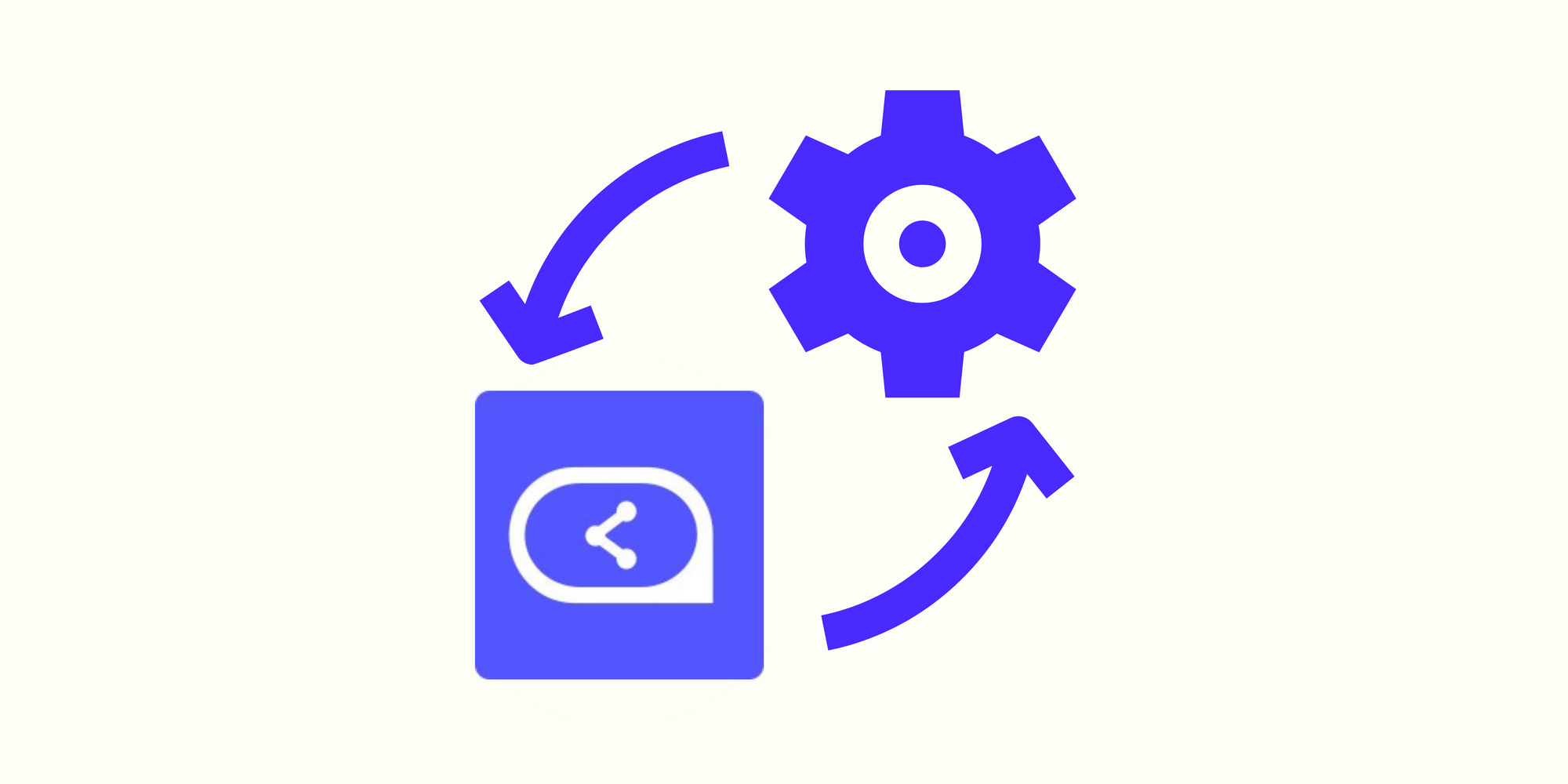 Sleeknote Integrations
As a powerful tool that allows businesses to create custom modals and overlays on their websites to collect valuable information from their visitors, Sleeknote has much to offer.
With integration options for email marketing platforms, CRM systems, and content management systems, Sleeknote makes it easy to automate your marketing campaigns and track your results.
When you take a look at which platforms you can integrate Sleeknote with, these are:
Agillic
Klaviyo
Campaign Monitor
HubSpot
Mailchimp
HeyLoyalty
Drip
Activecampaign
Apsis One
dotdigital
Peytz & Co
Apsis
If you want to learn more about the integrations of Sleeknote, visit the Sleeknote integrations page!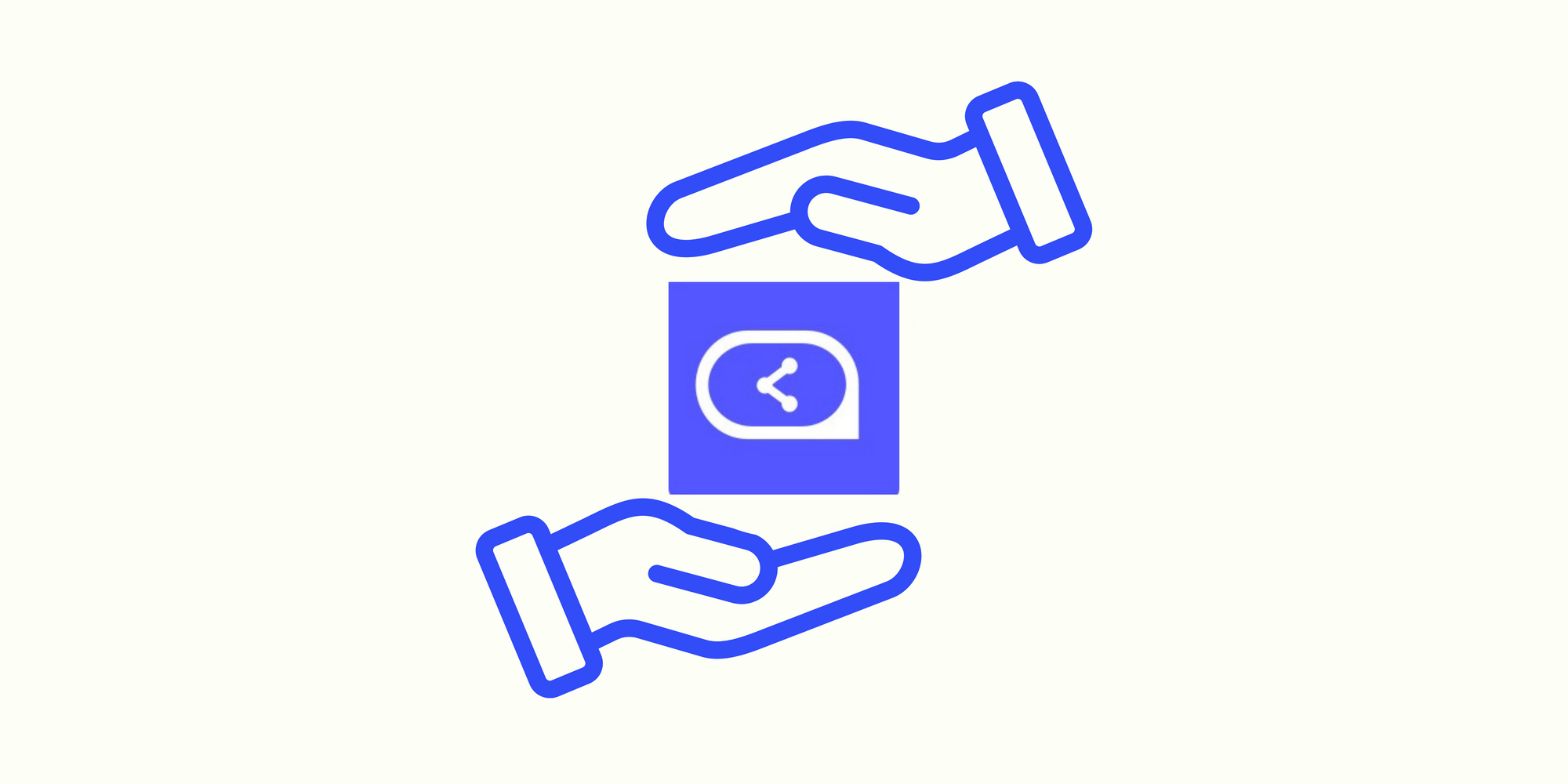 Sleeknote Documentation
Whether you are looking to create lead capture forms, surveys, or promotional popups, Sleeknote might be the tool you need.
With Sleeknote, creating effective popups has never been easier, so be sure to check out the Help Documentation of Sleeknote to learn more.
Sleeknote FAQs
What Can I Do During My Free Trial?
During your 7-day free trial period, you will have full access to all of the features and the ability to create unlimited campaigns on unlimited websites. This includes setting your campaigns live on your site, collecting email addresses, promoting your products, and engaging your visitors. It is important to note that you will not be required to enter your credit card details until you choose to purchase a subscription plan.

If you decide to become a Sleeknote customer, your trial account will automatically be converted to a paying account, ensuring you do not lose any campaigns, leads, or data. However, if you decide this is not the right time for you, your campaigns will be deactivated after the free trial ends. Please be assured that they will remain in your account if you choose to return them later.
Is Sleeknote GDPR Compliant?
Yes, Sleeknote fully complies with the General Data Protection Regulation (GDPR). They provide guidance on what actions you should take to ensure compliance while using Sleeknote.
In addition, they have created a "translated" version of their Data Processing Agreement (DPA) to make it easier to understand.
How Can I Use My Sleeknote Data in GTM?
You can utilize your Sleeknote data in Google Tag Manager by utilizing the "SleeknoteSubscriber" event Sleeknote sends to GTM whenever a visitor signs up through one of your campaigns.
This event can be easily triggered to fire other tags, such as LinkedIn or Google Ads Conversion Tracking. To do so, simply set up the tag you wish to activate upon a Sleeknote subscriber sign-up, and use "Custom Event" as the trigger, naming it "SleeknoteSubscriber."
Remember to save and publish your new tag once it is configured.