Feedback and survey popups are useful tools for websites that want to gather insights and opinions from their visitors. The popups typically include a form with fields for the visitor to enter their feedback or to answer survey questions.
Feedback and survey popups can be an effective way for businesses to gather valuable data and insights from their visitors. They can help businesses understand what their customers like & dislike about their products or services and identify improvement areas.
Feedback & Survey Popups by Popupsmart
One of the most effective ways to attract more customers is by running special offers with Popupsmart. To have a successful promotion, you need to present your offer to prospects who are interested in it.
Understand Your Customers: Learn more about your visitors and customers with on-site surveys that work on any device. Create multiple-choice questions using radio, dropdown, and checkbox inputs. You can ask for their opinions with a well-designed questionnaire. Use this information to improve your UX and marketing strategies.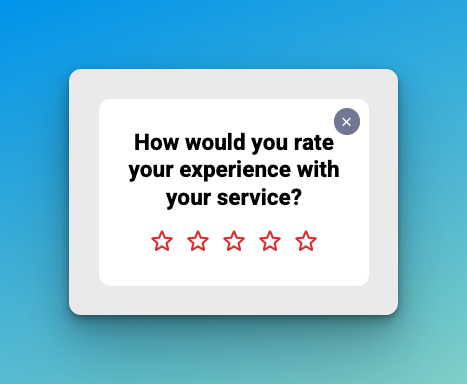 Location-Specific Surveys: Create a personalized survey for a specific location. Segment user feedback by location to better understand location-specific campaigns. Use dynamic text to display city names based on where users visit your site.
Redirect with Yes/No Questions: Increase engagement with a page you want to promote or boost product sales by asking an interesting Yes/No question. If the answer is yes, redirect them to the promoted page.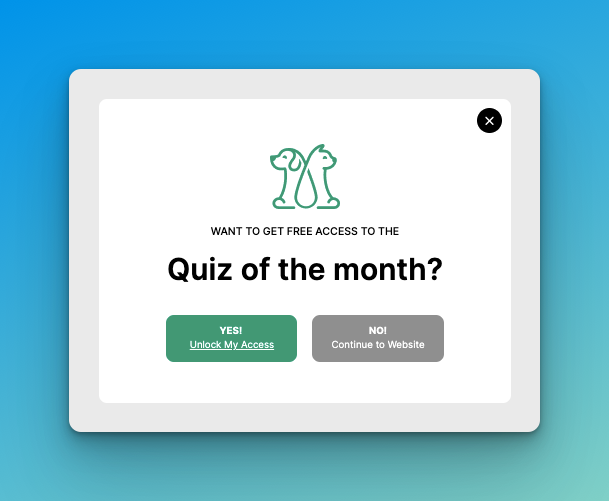 Understand User Behavior: Improve the user experience on your website by displaying a feedback popup during the customer journey. Identify where users tend to get stuck.
Get Customer Insights: Easily design Yes/No, multiple-choice, dropdown, and checkbox feedback elements to allow users to leave instant feedback. Utilize collected customer insights to improve your business.
Use Exit Survey Popups: Are customers abandoning their carts before completing purchases? Ask them why and allow them to leave instant feedback with a popup survey.
Understanding your audience can improve your products, services, and user experience, leading to increased customer satisfaction and loyalty. Additionally, you can use the gathered data to make informed decisions about your marketing strategies, resulting in more effective campaigns and increased conversions.
Feedback & Survey Popups by Sleeknote
Sleeknote is a tool that helps businesses connect with their website visitors by gathering feedback, offering help, and collecting warm leads.
It offers several features that can be used to invite visitors to contact the business, including: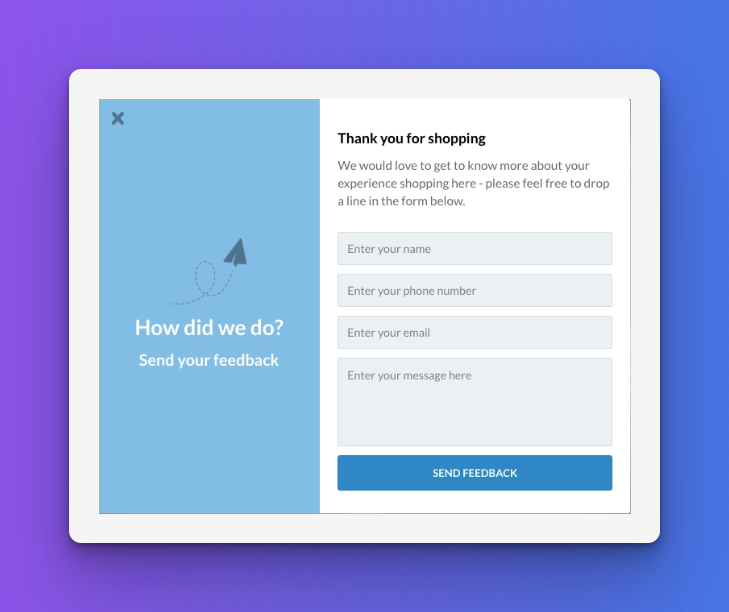 *Surveys: Use popups to gather insights from customers after they complete a purchase or ask abandoning shoppers why they're leaving. This can help you improve your business by understanding customer needs and preferences.

*Meeting Scheduling: Invite visitors to schedule meetings or book demos directly from your website with in-house experts. You can also send warm leads automatically to your sales team to help close deals.

*Support: Offer visitors the chance to get in touch when they need help and send their questions directly to your support team for a timely response.

Sleeknote also offers a teaser feature that allows you to preview the content of your popups before showing the full form. This can help improve the user experience by giving visitors a chance to look around before committing to contacting the business.
Feedback & Survey Popups by Wisepops
Wisepops, a provider of marketing solutions, offers a range of campaigns that are designed to assist businesses in gathering valuable customer feedback. This is a crucial aspect of running a business as it enables companies to stay attuned to the needs and preferences of their customer base.
One approach employed by Wisepops is the utilization of surveys and feedback popups as a means of gaining insight into customer preferences and opinions regarding products and services.
These tools provide a direct and efficient way for businesses to gather data on customer satisfaction, product features, and general feedback.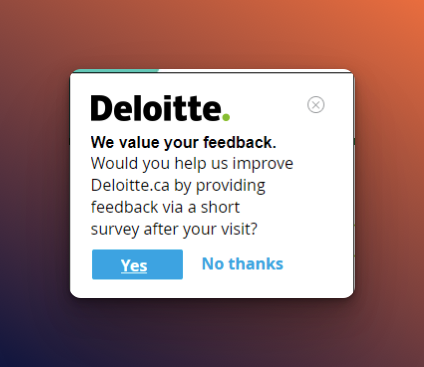 By collecting this data, companies can make more informed decisions regarding improvements to their offerings.
Feedback can be used to identify problem areas and areas of opportunity, which in turn allows companies to make changes that are better aligned with customer needs. This can lead to increased customer satisfaction and retention, which are key components to any successful business.

Moreover, as competition in most industries is fierce, and customer expectations are constantly evolving, staying attuned to customer feedback is essential for businesses that want to remain competitive.
In addition, by regularly engaging with customers, businesses can also foster a sense of community and build stronger relationships with their customer base.
In conclusion, Wisepops offers a powerful tool for businesses looking to gain valuable feedback from their customers. Utilizing surveys and feedback popups, companies can make more informed decisions, improve their products and services, and ultimately enhance their overall performance.
Feedback & Survey Popups by OptiMonk
Gathering customer feedback is an essential part of any business, as it allows companies to understand their customers and make improvements to their products or services. OptiMonk offers a good chance.
There are various tactics that businesses can use to collect feedback, such as purchase satisfaction surveys, marketing research surveys, and NPS (Net Promoter Score) surveys.

These surveys can be conducted on a variety of platforms, including popups, side messages, and sticky bars, and can be customized to fit the specific needs of the business.
In addition to collecting feedback, it is important for businesses to analyze the data they receive and use it to make informed decisions.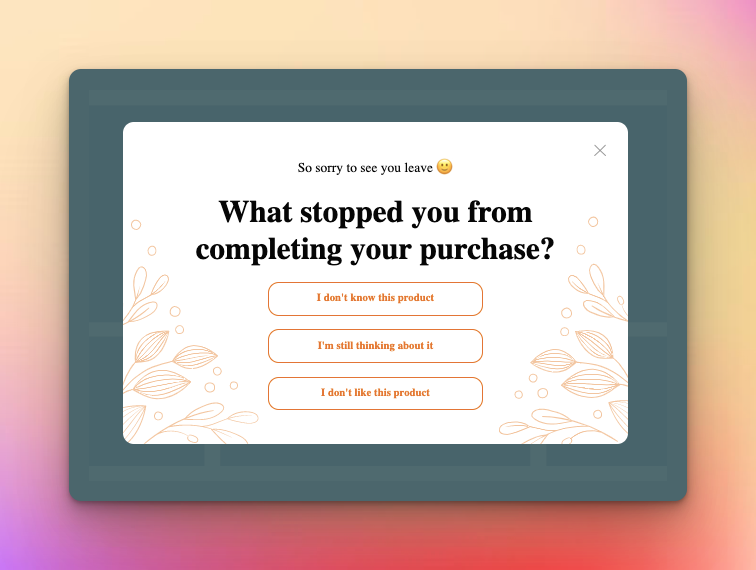 This can be done through the use of survey elements, such as one-click feedback buttons and predefined questionnaires, and survey actions, such as syncing with marketing automation tools and using answers to segment and retarget contacts.
By effectively collecting and analyzing customer feedback, businesses can gain valuable insights and improve their operations.