Mailmunch can help you with increasing your sales and growing your audience. How do we know?
We have thoroughly examined and analyzed the key features of Mailmunch, resulting in creating a comprehensive and neutral overview.
Discover why Mailmunch is considered a top performer among popup builders on PopupBuilder.io, the source for information on popup building solutions.
What is Mailmunch?
Mailmunch is a powerful lead generation platform that empowers businesses to expand their customer base and increase conversions by providing a comprehensive set of tools to create, manage and optimize opt-in forms.
The platform offers a wide range of form types, including
popups,
covers,
scroll boxes,
top bars,
embedded forms, and more.
All of them are fully customizable to match the look and feel of your website or blog.
Furthermore, Mailmunch offers advanced targeting and display rules, allowing you to show your forms to the right visitors at the right time and boost your conversion rates.
With Mailmunch, businesses can easily grow their email list, increase engagement and drive more sales with ease.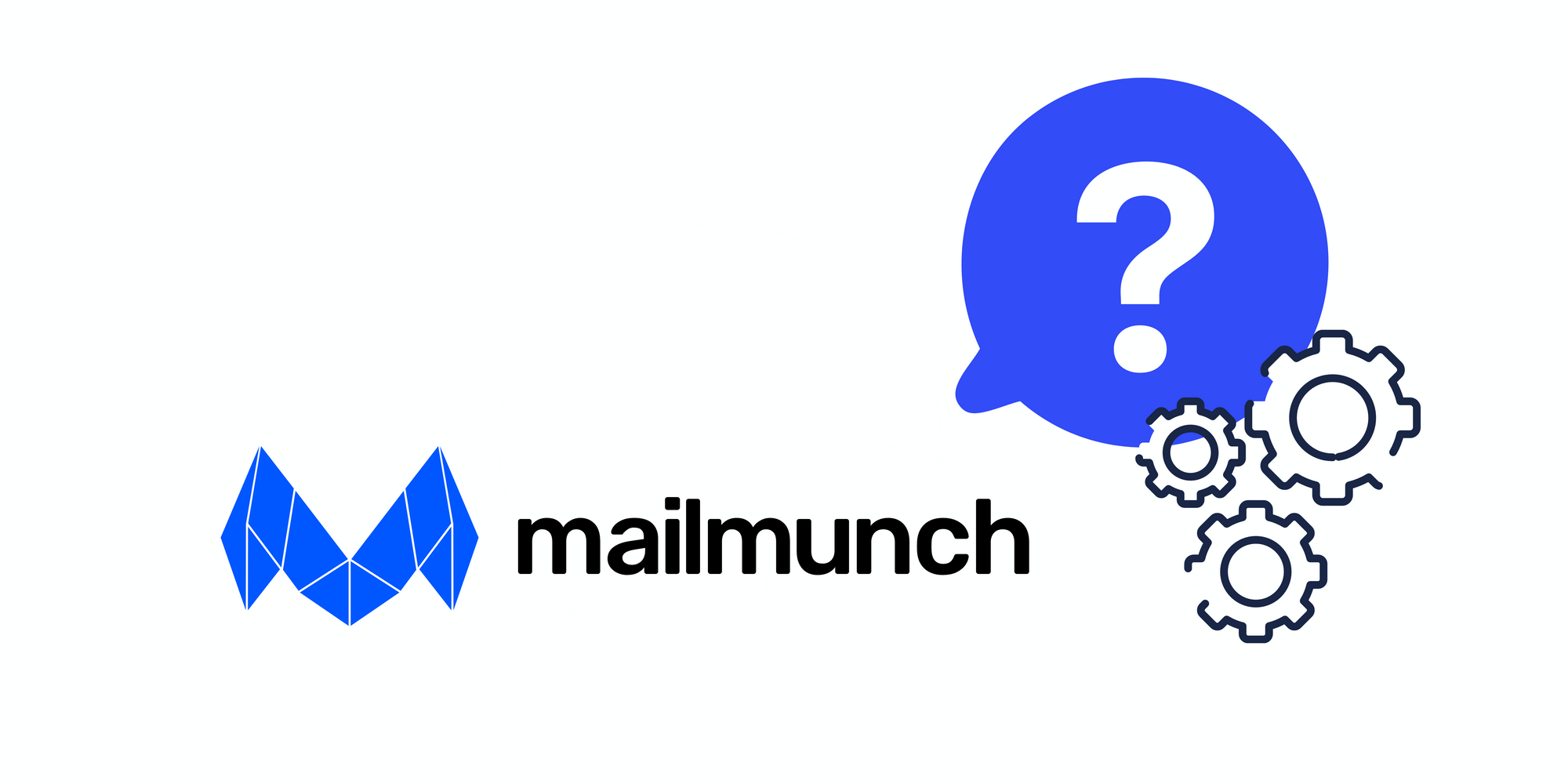 How Mailmunch Works?
Mailmunch is designed to be user-friendly and does not require any coding skills to set up and use.
With the drag-and-drop builder, you can create layouts quickly and easily.
Mailmunch's forms and popups are designed to capture the attention of your site visitors and convert them into leads.
These forms are visually appealing and are specifically created to convert at a high rate.
With various form types, such as popups, covers, scroll boxes, top bars, embedded forms, and more, you can easily create the perfect form for every campaign.
💡
Exit Popup: Designed to catch a user's attention at the precise moment they are about to leave your website. These popups convey your message and increase sign-ups by capturing the user's attention before they leave your site.
Related Content: Exit-Intent with JavaScript: A Starter Guide for Developers
💡
Embed Form: Allows you to create and embed beautiful forms on your website. This is the classic way of collecting leads and is an effective way to convert website visitors into leads.
💡
Topbar: An ever-reliable non-intrusive way of collecting leads on your website. It sits at the top of your webpage and can be configured to move as the user scrolls. This feature allows you to collect leads without disrupting the user's browsing experience.
💡
Scrollbox: Super-friendly forms that appear when a visitor scrolls your webpage. They are designed to capture the user's attention and convert them into leads without disrupting their browsing experience.
💡
Fullscreen Covers: Takes over the visitor's screen and allows you to capture their attention fully. This feature is perfect for capturing leads from visitors who are highly engaged with your content.
💡
Sidebar Widget: Eye-catching form on your webpage's left side. It is designed to maximize lead collection by capturing the user's attention while they are browsing your site. This feature is perfect for collecting leads from users engaged with your website and likely to convert.
Mailmunch is an all-in-one lead generation tool that provides everything you need to grow your email list and boost conversions.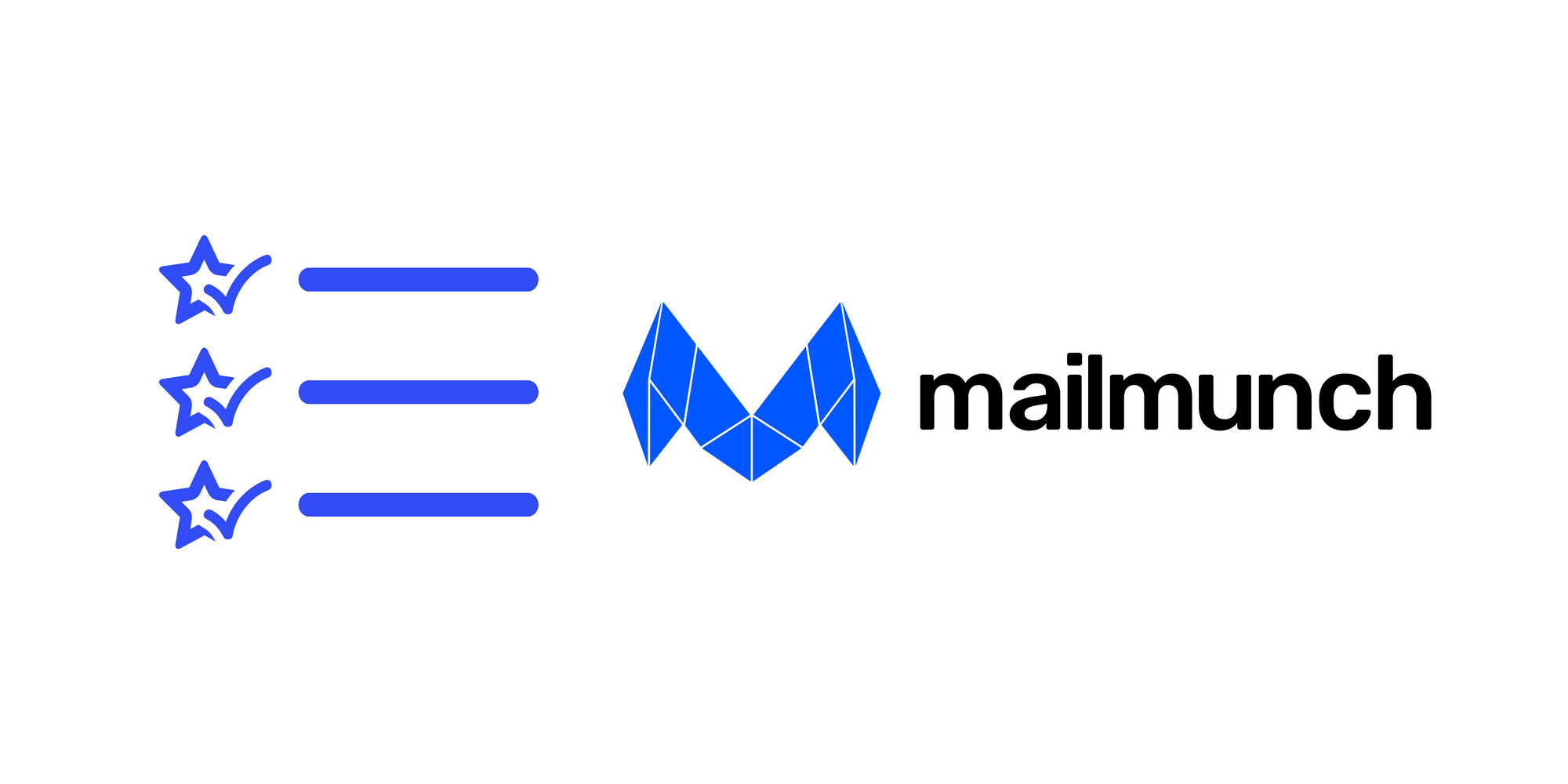 Mailmunch Features
Mailmunch's powerful features are designed to help you boost conversions by showing lead capture forms or popups at exactly the right time.
The timing-based features allow you to capture leads from your website visitors at the moment they are most likely to convert.
Mailmunch's landing pages are designed to help you convert visitors into leads and sales.
You can send traffic from ad campaigns to sell products, collect email addresses, and more with landing pages.
The landing pages are optimized for conversions and are easy to set up and customize.
Mailmunch's email marketing feature allows you to create and send beautiful email newsletters that are designed to boost conversions.
With the email marketing feature, you can easily create personalized and targeted campaigns that will help you build deeper relationships with your subscribers.
The email marketing feature is fully integrated with the forms and landing pages, making it easy to automate your email campaigns and grow your email list.
Whether you are looking to collect leads for your email list, sell products or services, or promote your brand, Mailmunch has the features you need to succeed.
With the Exit-Intent feature, you can pull in visitors at the precise moment they are about to leave your website.
This feature tracks browser and mobile exit intent and uses well-timed lightboxes to boost conversion rates.
Mailmunch also offers advanced triggers that allow you to personalize your campaigns based on user intent.
With different triggers for your opt-in forms, you can set advanced display rules to dictate when and where your forms should appear.
This feature enables you to deliver highly targeted and personalized campaigns that are more likely to convert.
Mailmunch offers powerful integrations that allow you to easily use opt-in forms and generate leads that are automatically sent to your email clients.
This feature saves you time and effort and enables you to focus on growing your business.
Furthermore, Mailmunch also provides a range of customization options that enable you to tailor your forms to match your brand's aesthetic.
This includes the ability to add custom images and videos and the option to choose from a wide selection of pre-designed templates.
You can also use built-in analytics to track the performance of your campaigns and make data-driven decisions to optimize your lead generation strategy with Mailmunch.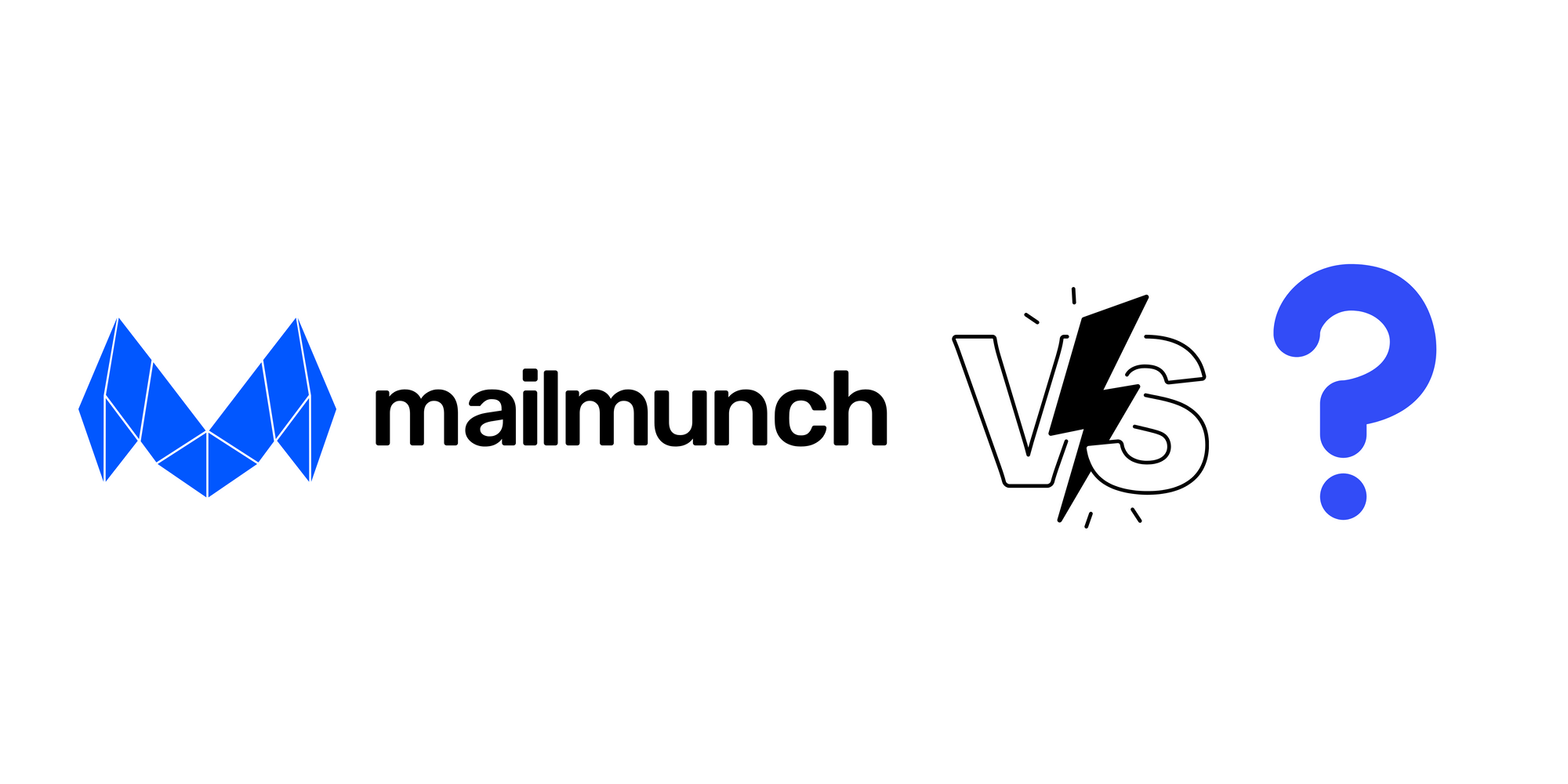 Mailmunch Alternatives
Adoric
Adoric is a marketing automation tool that helps businesses to increase conversion rates by creating targeted campaigns and optimizing website pages with A/B testing and analytics.
Adoric enables users to create and design high-converting popups, forms, and landing pages and allows for segmenting visitors based on behavior and demographics.
Additionally, it also offers email marketing and integration with major e-commerce platforms such as Shopify, Magento, and WooCommerce.
Here is a detailed comparison of Mailmunch and Adoric.
---
Poptin
Poptin is a lead generation and conversion optimization software that allows businesses to create and design popups, floating bars, and other forms of website overlay to increase conversions and capture leads.
It also includes features such as A/B testing, analytics, and integrations with popular email marketing and CRM software.
Here is a detailed comparison of Mailmunch and Poptin.
---
OptiMonk
OptiMonk is a lead generation software that provides businesses with a variety of opt-in form options, such as pop-ups, overlays, and embedded forms.
With advanced targeting capabilities based on user behavior and audience segments, OptiMonk allows businesses to create personalized forms that convert more visitors into leads.
The software also offers integrations with popular email marketing services and various pricing plans, including a free option for basic users.
Here is a detailed comparison of Mailmunch and OptiMonk.
---
Sumo
Sumo is a suite of tools and apps designed to help websites increase their traffic, engagement, and conversions.
The tools offered by Sumo include website analytics, email capture forms, social sharing buttons, heat maps, and more.
It provides a wide range of features that can be used to optimize websites, such as heat maps, A/B testing, and tracking for email campaigns and integrations with popular email marketing platforms.
Here is a detailed comparison of Mailmunch and Sumo.
---
OptinMonster
OptinMonster is a lead generation tool designed to help businesses increase the number of subscribers to their websites.
It offers a range of customizable opt-in form templates and advanced targeting options, allowing users to create personalized forms that are tailored to their audience.
Additionally, it features a simple, user-friendly interface and the ability to test and compare different form versions.
Here is a detailed comparison of Mailmunch and OptinMonster.
---
For more details about these alternatives to Mailmunch, visit the Mailmunch Alternatives page.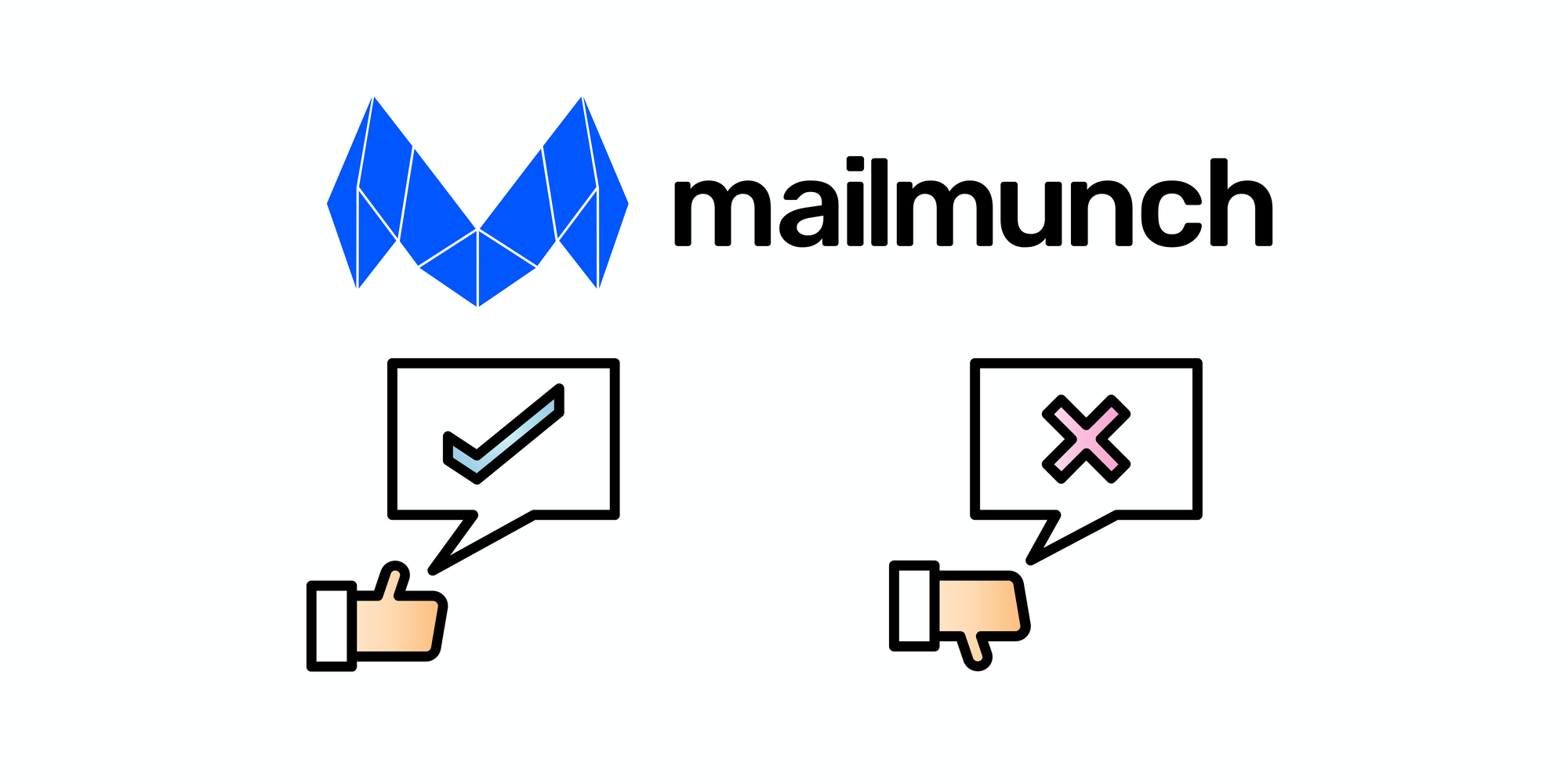 Mailmunch Pros & Cons
We have observed the reviews of the users of Mailmunch to see its advantages and disadvantages.
It is better to see the results together. Let's see!
Some pros of Mailmunch based on the reviews provided are:
The interface is user-friendly, and users have found it easy to navigate and use.
Many users have reported an increase in email subscribers as a result of using Mailmunch, which is a significant benefit.
The ability to create professional-looking lead pages and landing pages is a popular feature among users, and they find it easy to design and customize these pages to their liking.
Integration with other email services and platforms is an important feature, and users have found it easy to connect Mailmunch to their preferred service.
The cost-effectiveness of Mailmunch compared to similar services is another major advantage; many users have reported that Mailmunch is more affordable.
Responsive and helpful customer service is a feature that many users appreciate, and they have found that the support team is quick to respond and provide helpful solutions.
Mailmunch is seen as a valuable tool for growing email lists and building effective email campaigns, and many users have reported positive results from using the service.
Some cons of Mailmunch based on the reviews are as the following:
Users would like to see an API for integration with other tools.
Users have had difficulty determining if the tool is operating correctly.
The free version has limited templates for the pop-up window.
Users have experienced bugs with the software.
Users have noticed a slight decrease in website speed.
Users find the design of the application too simple.
Users have had difficulty customizing the width of the forms.
Users have experienced issues with the pop-up not appearing on their site.
Users have found that they need to upgrade to the pro version for full functionality.
Users are unable to offer incentives without upgrading to the premium service.
Users find the available layouts and design limited.
Users wish there were a way to replace the "subscribe to my newsletter" button.
Users find the available fonts and themes limited and image management lacking.
Users dislike that the tool is limited.
For further examination of Mailmunch and the experience with Mailmunch, you can check the Mailmunch Review page.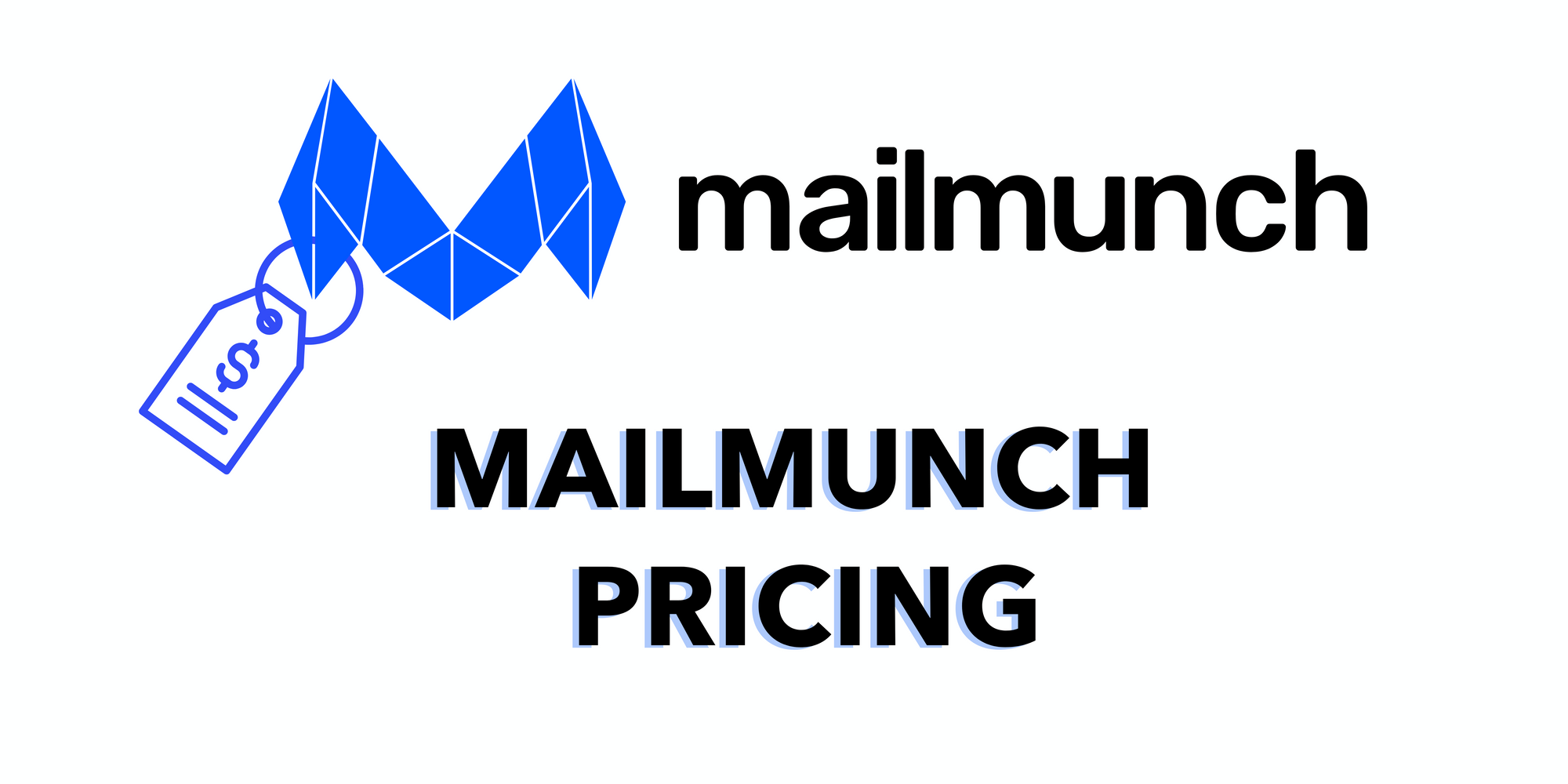 Mailmunch Pricing
Mailmunch offers a Premium plan for email marketing that includes
unlimited forms,
landing pages up to 1,000 contacts,
unlimited campaigns,
email automation,
abandoned cart emails for Shopify,
premium templates,
advanced analytics & reporting,
custom domains,
no Mailmunch branding.
The pricing is based on the number of subscribers, and a 30-day money-back guarantee is provided.
Customers can also contact support for more information on pricing and how to calculate the price based on the size of the list.
For more details on pricing, please check Mailmunch's pricing page.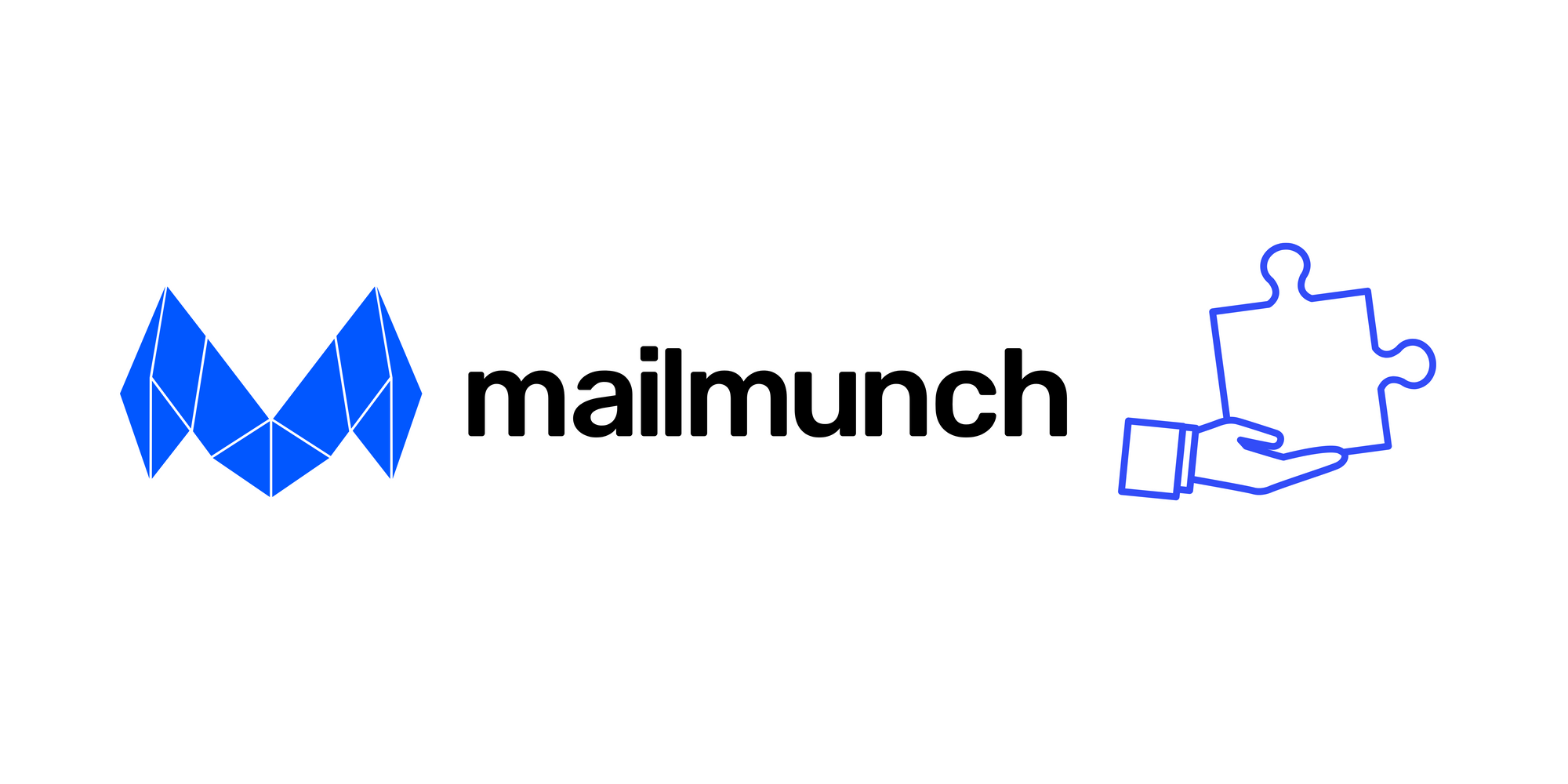 Mailmunch Templates
Reduce Cart Abandonment with Mailmunch
Mailmunch's Abandoned Shopping Cart tools provide a comprehensive solution for businesses looking to recover lost sales and customers.
The feature offers a variety of robust features, including an abandoned cart flow, customizable email templates, and the ability to edit time sequences and set behavioral triggers.
Businesses can use coupons and spinwheel offers to increase customer loyalty and generate sales.
With Mailmunch's easy-to-use interface and automation capabilities, businesses can effectively reduce cart abandonment and increase revenue.
---
Grow Your Email List with Coupons with Mailmunch
Rewarding your customers with custom coupons is a surefire way to boost conversions, increase customer engagement, and promote your brand.
The Mailmunch platform provides an easy-to-use tool to create and manage custom coupons, allowing you to offer unique discounts and offers to your customers.
---
Use Spin-to-win Spinwheels with Mailmunch
Mailmunch's Spinwheel feature is a game-changing tool that allows businesses to engage their customers in a fun and interactive way.
By offering customizable spinwheels that dispense discounts and offers, businesses can increase conversions, customer engagement, and customer loyalty.
This innovative tool allows businesses to surprise and delight their customers with unexpected rewards, ultimately driving sales and boosting brand awareness.
Whether used to incentivize new customer sign-ups or to win back disengaged customers, Mailmunch's Spinwheel is a powerful tool for businesses looking to take their marketing efforts to the next level.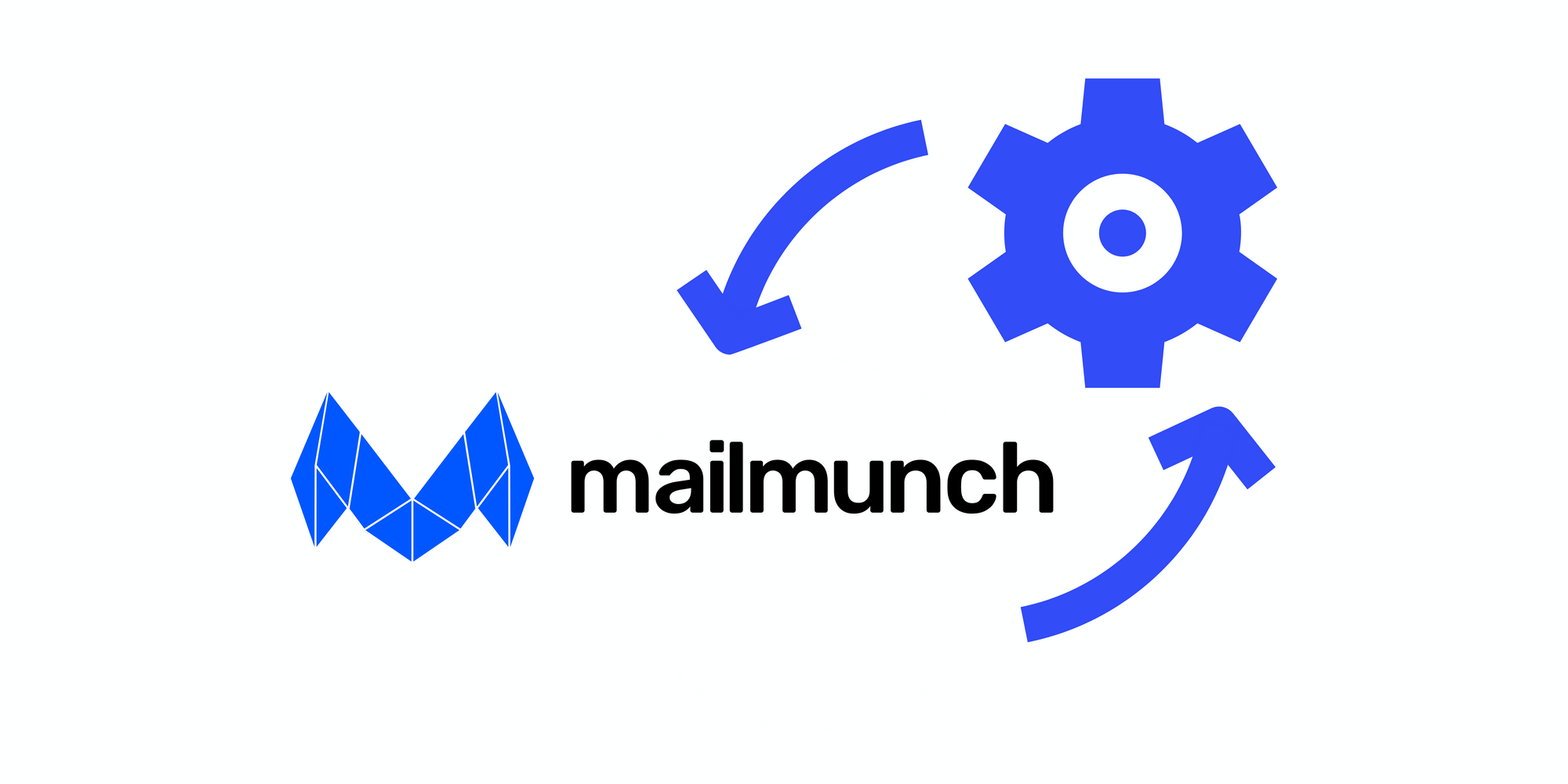 Mailmunch Integrations
Mailmunch offers integrations with various email marketing services and website platforms to help you convert more users into customers.
You can seamlessly integrate and sync your Mailmunch email lists with popular email services like
AWeber,
ActiveCampaign,
Campaign Monitor,
Constant Contact,
GetResponse,
Keap,
Mailchimp,
MailerLite,
Sendlane to fuel your marketing campaigns with more leads.
Additionally, you can integrate with popular eCommerce platforms like
Shopify,
Wordpress,
Wix,
Weebly,
Squarespace,
Magento,
Joomla,
WooCommerce.
Check out more Mailmunch Integrations!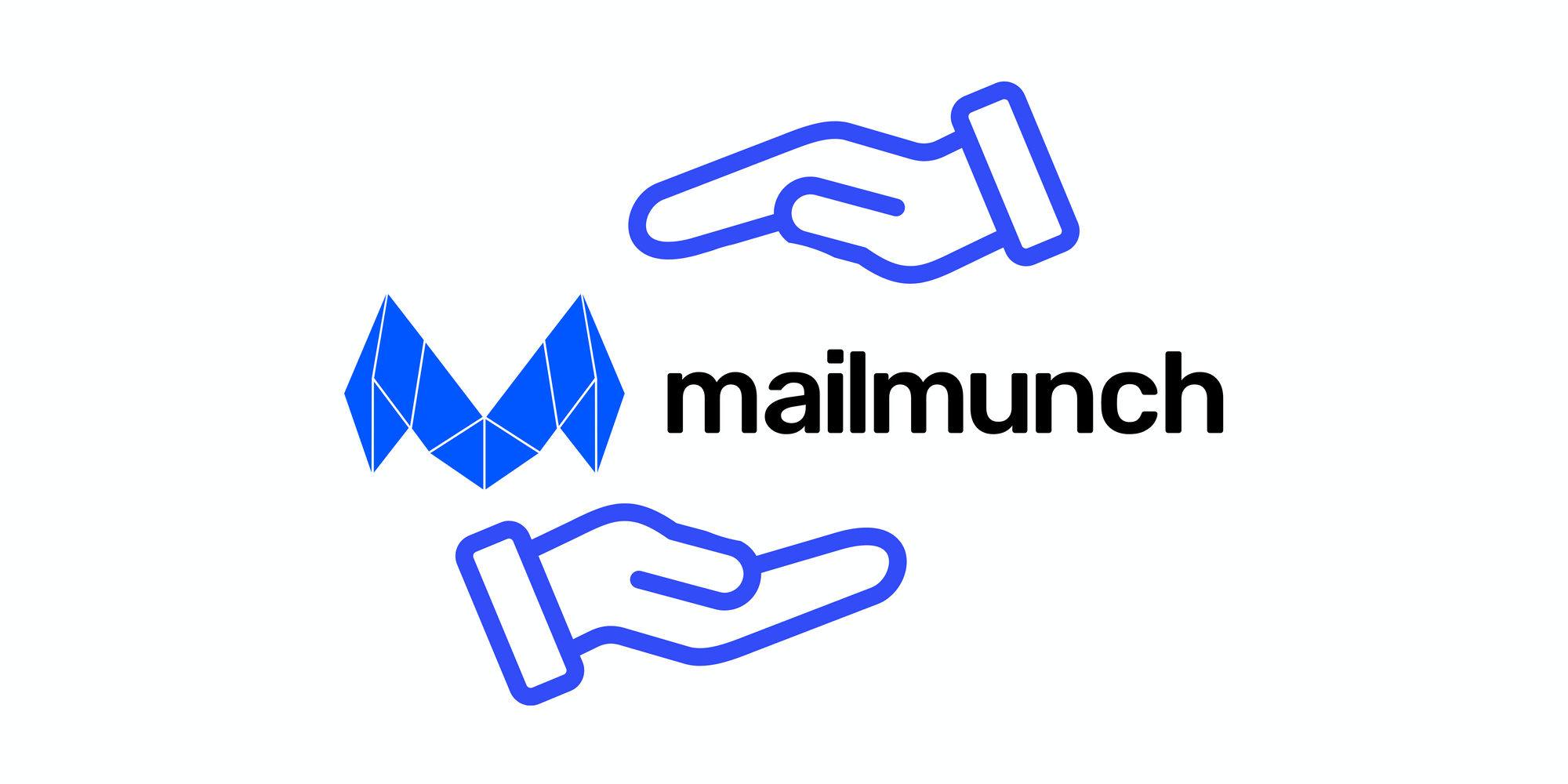 Mailmunch Documentation
If you have any questions regarding the specifics of Mailmunch, we are here to provide answers.
Mailmunch may have the capabilities you need. It is time to assess if it fully satisfies your requirements.
For further details, please consult the Mailmunch Help Documentation.
Mailmunch FAQs
Do I need coding skills to use Mailmunch?
The answer is no. Mailmunch is designed to be user-friendly and does not require any technical coding expertise to install and operate. The platform incorporates intuitive drag-and-drop builders that enable users to swiftly and seamlessly generate layouts. Additionally, the support team is readily available to provide assistance if needed.
Who should use Mailmunch?
Mailmunch is an ideal solution for website owners who aim to expand their email list and maintain a connection with their audience. It is suitable for a wide range of users, from blog owners to eCommerce stores of all sizes, and offers a comprehensive set of marketing tools that are necessary for anyone running a business online.
What do I need to run Mailmunch?
In order to run Mailmunch, all that is required is a website and internet access. Mailmunch is compatible with any platform, and for Shopify, Wix, WordPress, and Weebly users, we provide native apps and plugins for a convenient one-click installation process.