Privy can be considered a successful popup builder, but you might want to know the alternatives to try and check out the examples below in detail.
Popupsmart
Popupsmart is a no-code popup builder that aims to help businesses enhance conversions and engagement on their websites.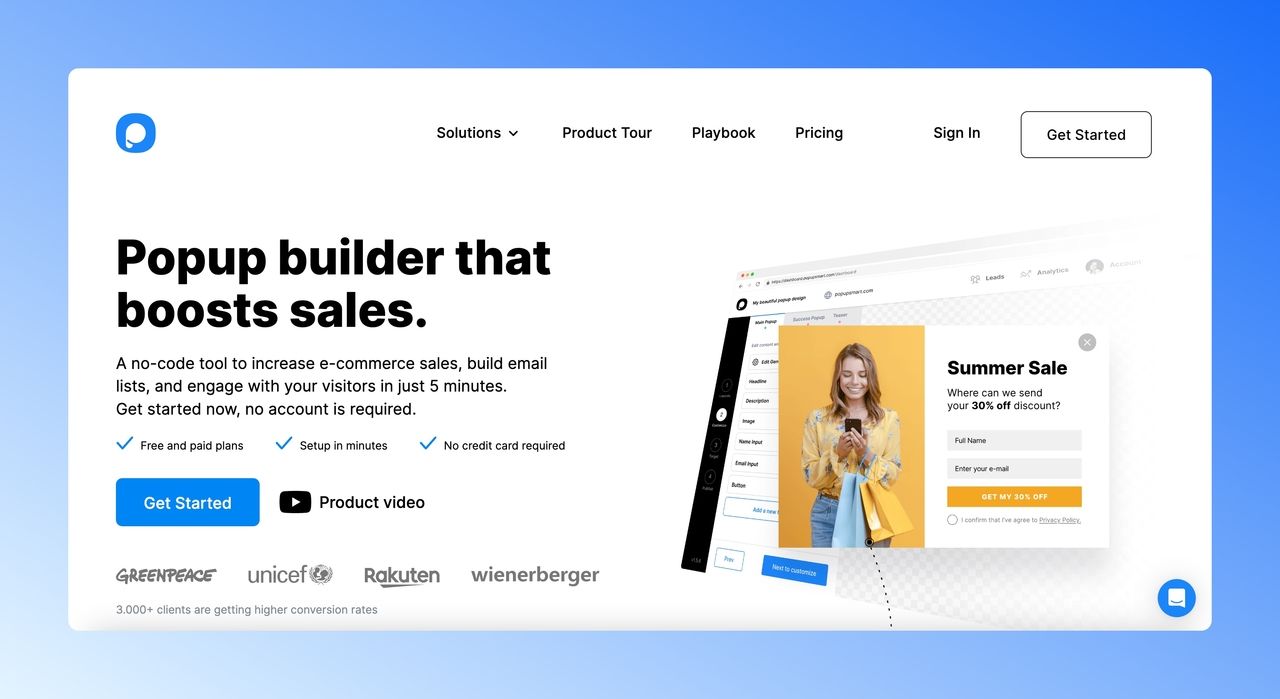 Potential benefits of using Popupsmart include growing email lists, collecting form submissions, increasing user engagement, promoting products, making announcements, boosting phone calls, and facilitating social sharing.

Advantages:
Customizable popup templates and drag-and-drop customization options are available.
The platform offers multi-step popups and gamification features.
Fast website performance and user-friendly experience are offered.
Advanced audience targeting options are available, including device, traffic source, and geographic location.
User behavior targeting options, such as exit intent and inactivity mode, are offered.
Various integration options are available to facilitate various objectives.

Disadvantages:
Popupsmart may not be suitable for all businesses, depending on their expectations.
The free plan only includes one website and campaign feature.

Poptin
Poptin is a conversion optimization platform that assists businesses in maximizing the number of conversions generated from their website.
The platform offers a variety of tools and features for creating and customizing interactive popup forms, floating bars, notification boxes, and other web elements.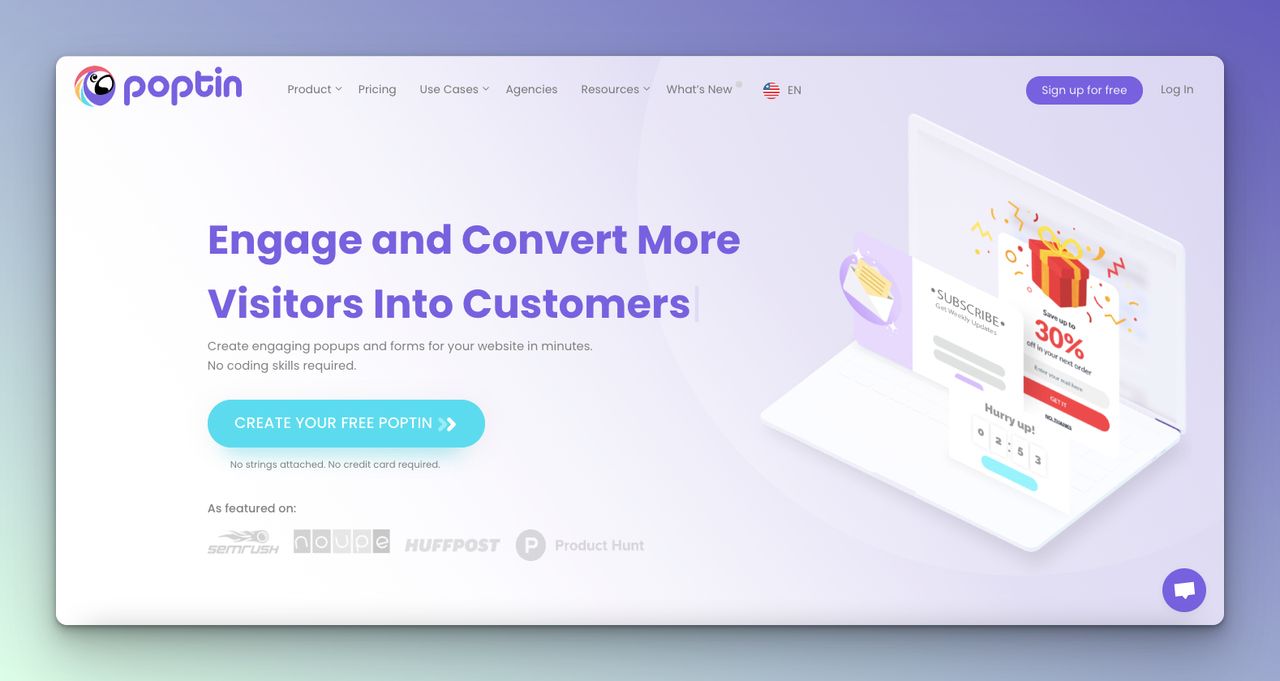 These elements can be set to appear based on user behavior, such as when they scroll to a specific point on a webpage or attempt to exit the site. In addition, Poptin provides analytics and tracking tools to help businesses evaluate the efficacy of their campaigns and fine-tune their conversion strategies.

Benefits:
User-friendly templates and customization options are available.
A range of conversion elements and trigger options are offered.
Analytics tools are included to assess campaign performance.

Drawbacks:
Conversion elements may be deemed intrusive by some users.
Website performance may be impacted.
Poptin may not meet the full expectations of a conversion tool for some businesses.
Sleeknote
Sleeknote is a lead generation software that enables businesses to craft and display targeted opt-in forms and other types of messaging on their website.
Below are some advantages and disadvantages of using Sleeknote:
Advantages:
Multiple opt-in form options are available.
Advanced targeting features are offered.
A/B testing is supported.
Integrates with email marketing and CRM platforms.
Provides comprehensive analytics.
Disadvantages:
Sleeknote requires a subscription fee starting at €49 per month.
Design customization may be limited compared to other lead generation tools.
HTML and CSS expertise is required for full-form customization and website integration.
Some users may find Sleeknote's opt-in forms and messaging to be intrusive.
Compatibility with all website platforms is not ensured.

Wisepops
Wisepops is a conversion optimization platform that assists businesses in boosting conversions from their website through creating and customizing interactive elements.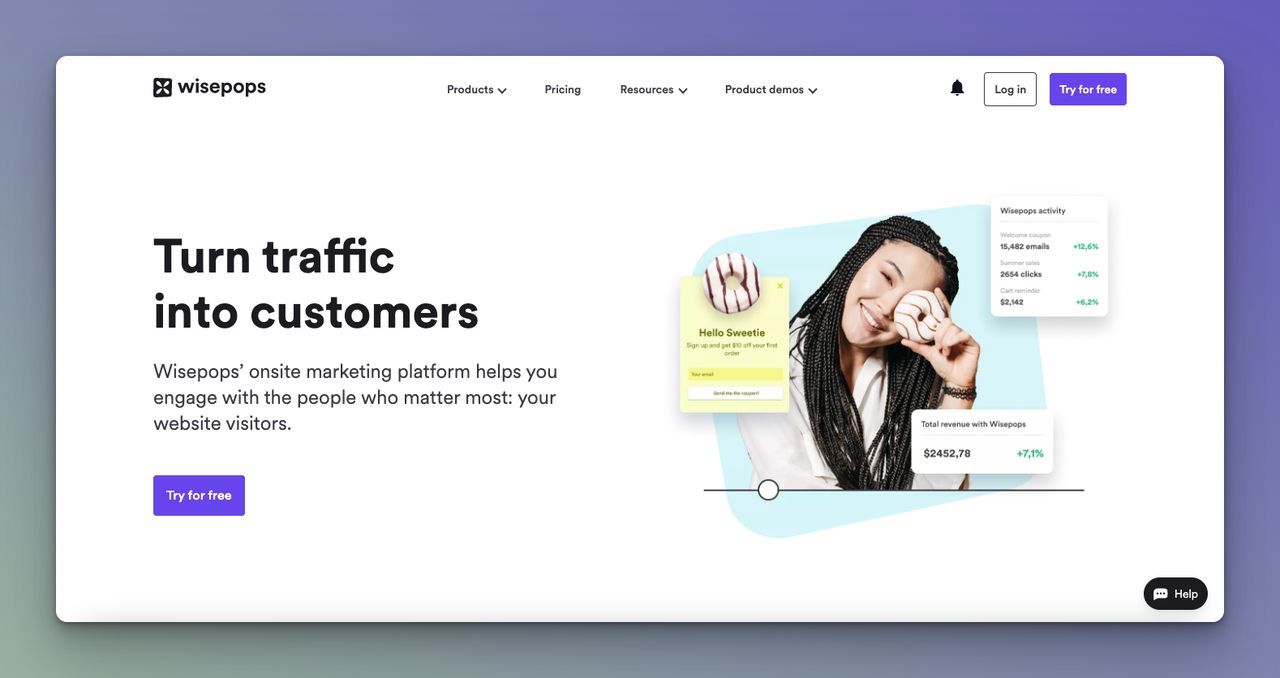 These elements, such as popup forms and floating bars, can be triggered to elicit a desired action. Wisepops also offers analytics tools to evaluate campaign performance and optimize conversion strategies.

Advantages:
Wisepops enables the creation of personalized and targeted popup campaigns for your website, potentially improving engagement with your audience and delivering relevant information.
The platform offers a variety of design and customization options, allowing you to craft visually appealing popups that align with your brand aesthetic.
You can track the real-time performance of your popup campaigns and make informed optimizations to enhance their effectiveness.
Disadvantages:
Some users may find popups to be annoying or intrusive, potentially compromising the overall user experience of your website.
Popups can affect the loading speed of your website, which may be a concern for users with slower internet connections.
There may be limitations on the types of popups that can be created, depending on the features offered by Wisepops and any applicable laws or regulations.
Hello Bar
Hello Bar is a website conversion optimization tool that enables businesses to create and display various web elements, including notifications, calls to action, and opt-in forms.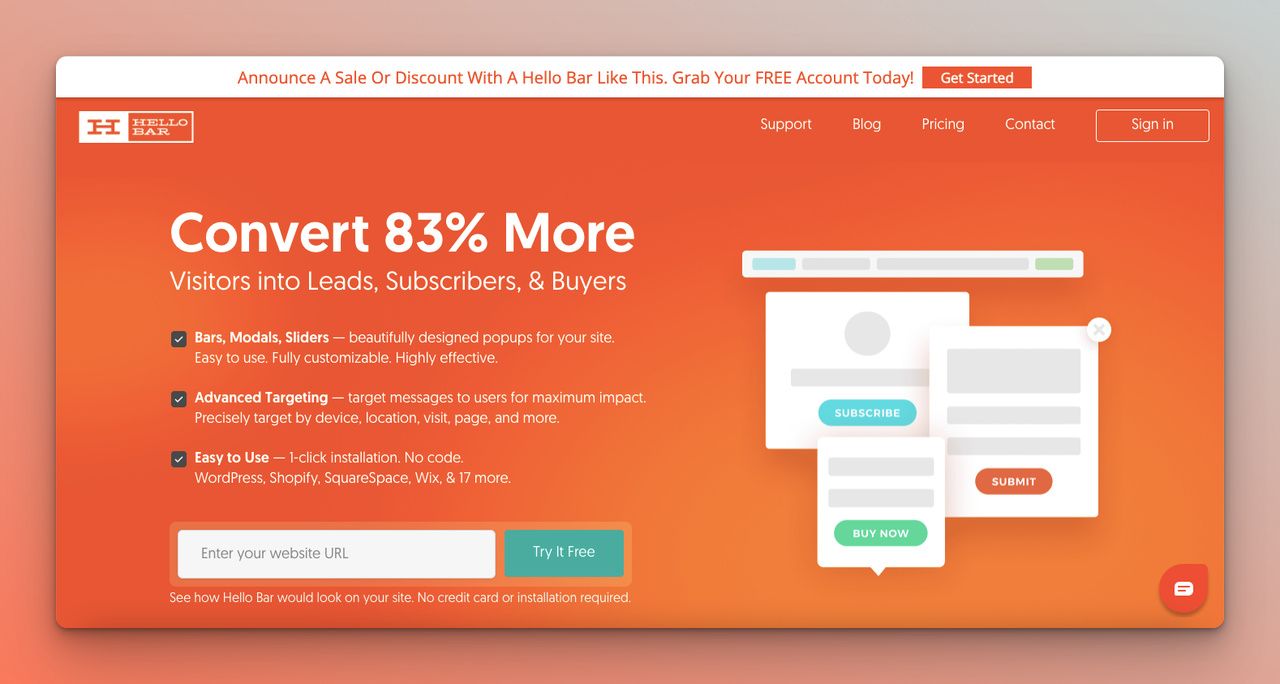 The tool offers extensive customization options, including the ability to design and style the elements to match the website's branding, and provides analytics and tracking features to help businesses assess the effectiveness of their campaigns.
By prompting visitors to take a variety of actions, such as subscribing to a newsletter, making a purchase, or filling out a form, Hello Bar can assist businesses in optimizing their website's conversion rate.

Advantages:
Extensive customization options are available to align with branding.
Analytics and tracking features are provided to evaluate campaign performance.
Can encourage visitors to take a variety of actions.
Disadvantages:
Some visitors may find Hello Bar's web elements, such as notifications and calls to action, to be intrusive or annoying.
A subscription fee is required to access all features of the tool.
It may not meet the full conversion optimization needs of all businesses.