Form popups are useful for websites that want to collect information from their visitors. These popups can be triggered by different actions, such as clicking on a button or link.
The popups typically include a form with fields for visitors to enter their information. Form popups can be used for various purposes, such as collecting contact information, gathering feedback, or running surveys.
They can be an effective way for businesses to gather valuable data and insights from their visitors.
Form Submission Popups by Popupsmart
Contact forms of Popupsmart can help you capture and qualify leads, making it easier to build relationships with potential customers.
Promote newsletter content: If you have valuable content in your newsletters, you can use popups to encourage people to sign up. You can ask for their names, email addresses, and more. Make sure to highlight how your newsletter will be helpful to them.
Run surveys: You can use popups to ask Yes/No questions, present options, or simply gather opinions. Rating forms are also useful for evaluating customer experiences, such as after a purchase. You can use popups to ask customers why they are abandoning their carts, for example.
Offer free ebook: You can use popups to offer a free ebook in exchange for customer information, such as email addresses and phone numbers. You can show the popup after a certain amount of time has passed or when the customer has scrolled through a certain amount of content.
Book meetings: You can use popups to invite customers to schedule meetings without leaving your website. You can be notified about new leads and use tools like Zapier to send the data to your marketing team.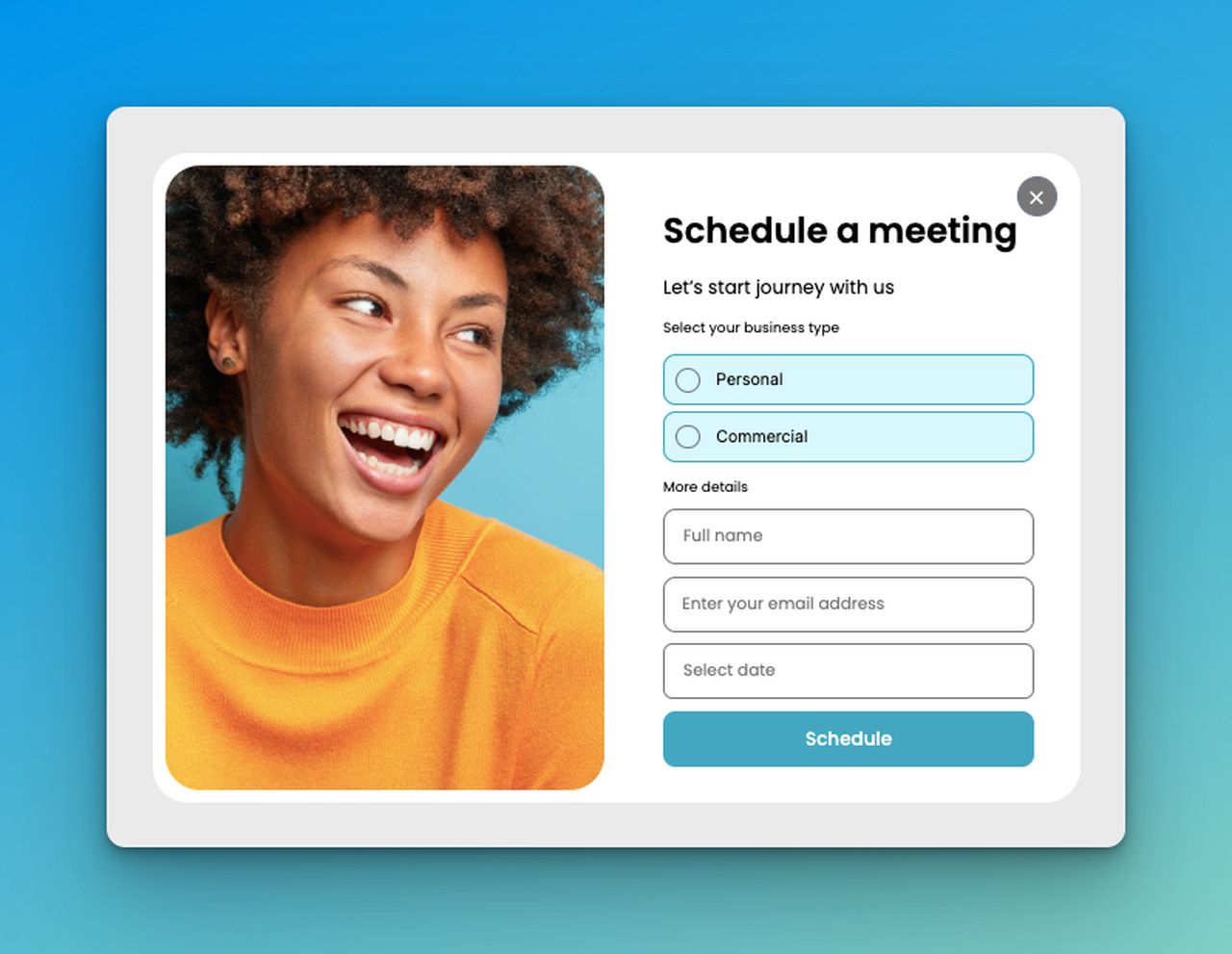 Make sure to collect information that is important for your business, such as contact details and business sector.
Schedule product demos: You can use popups to make it easy for customers to schedule them. You can display a popup on a specific page, such as a pricing page.
Special offers and limited-time deals: Popups can be used to promote special offers and limited-time deals, such as free shipping or discounts. This can help boost sales while also collecting information about your customers.
Provide support: You can use a contact popup form if you want to offer customer support at the right time. This can allow customers to contact you when they are scrolling through content or when they are inactive on your website.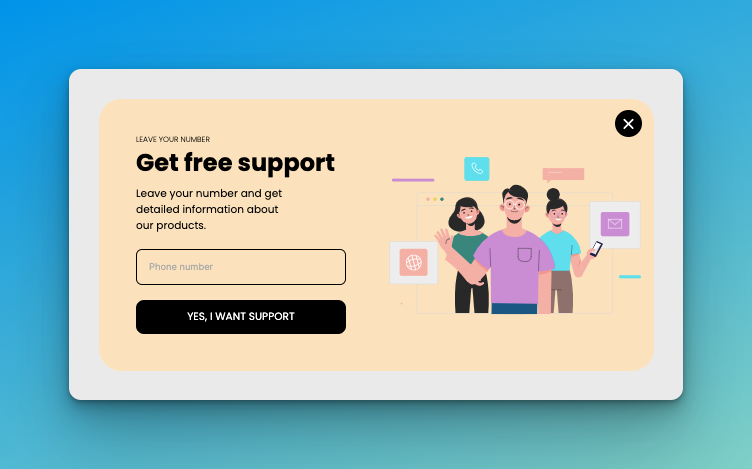 Ask for feedback: Asking the right questions at the right time can help you gather valuable insights to improve your business. You can use a post-purchase popup to collect feedback from customers.
By using popups in different ways, you can promote your business, offer special deals, and gather valuable insights to improve your products and services.