Use announcement popups to ensure that important news and notifications are seen by all users on your site without disrupting their browsing experience.
These are examples of utilizing announcement popups to reach your audience effectively.
Announcement Popups by Popupsmart
Promote Webinars: Use popups to advertise upcoming webinars and increase attendance by adding a countdown timer to create a sense of urgency. Utilize exit popups to invite visitors as they are about to leave your site.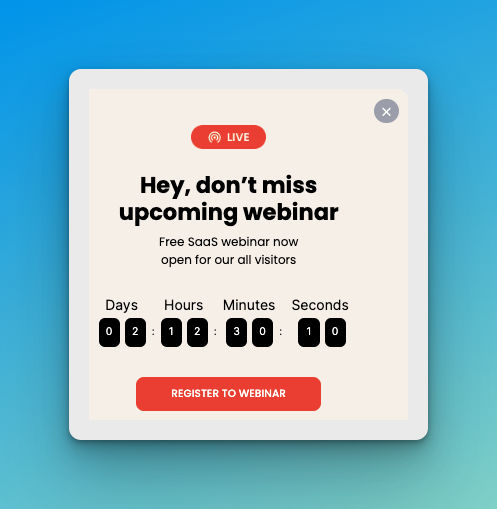 Display Cookie Notice: Use a cookie notification popup to ensure that your website complies with GDPR, CCPA, and ePrivacy regulations. Customize the design to match your website and ask for visitors' consent, providing a link to your cookie policies.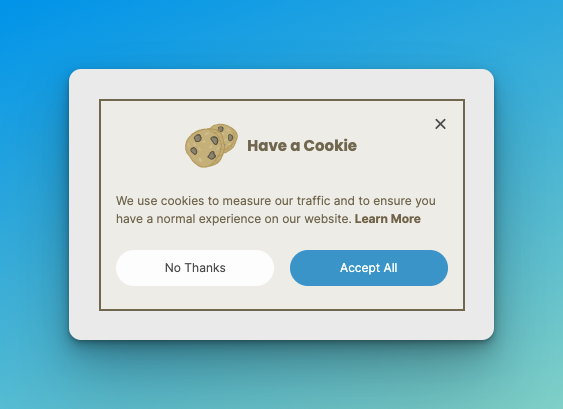 Announce Special Offers: Use popups to let more people know about big sales and promotions happening in your store. Target site-wide or specific locations with a catchy call-to-action button redirecting to the relevant product page.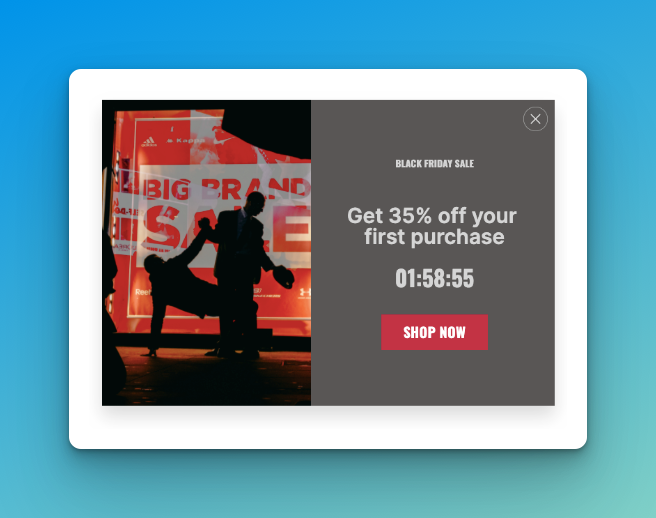 Promote Engaging Content: Use popups to promote new, in-depth guides or blog posts and increase engagement and traffic. Utilize the scroll trigger to display the popup when a visitor scrolls halfway down a page, or embed it within the article and display it when clicked on a button.
Display Shipping Information: If you ship to multiple countries, popups display location-specific shipping information, offers, and fees to convert potential customers.
Share Shop-Wide News: Use popups to inform visitors of any delays in shipping or store closures for maintenance.
Announce Events: Use popups with countdown timers to draw attention and encourage action for upcoming events. Target specific locations using the geo-location trigger.
Making announcements for your campaigns is highly beneficial for your strategy with Popupsmart.