In the world of online marketing, one crucial aspect is the ability to captivate and convert website visitors effectively.
And that's where OptiMonk comes into play as a standout player in the arena of popup builders.
Our meticulous research and analysis have led us to prepare a comprehensive, unbiased overview of this formidable tool.
OptiMonk Product Tour
OptiMonk is a marketing automation tool that allows businesses to create and display personalized opt-in forms, popups, and other types of targeted messaging on their website to help increase conversions and engagement.
It offers a range of customizable templates and features, including
exit-intent popups,
targeted banners,
email capture forms,
A/B testing to optimize their performance
advanced audience targeting options, such as visitor devices, traffic sources, and geographic location,
user-behavior targeting options, such as exit intent and inactivity mode.
Additionally, it has a range of integration options to connect with other tools and platforms seamlessly.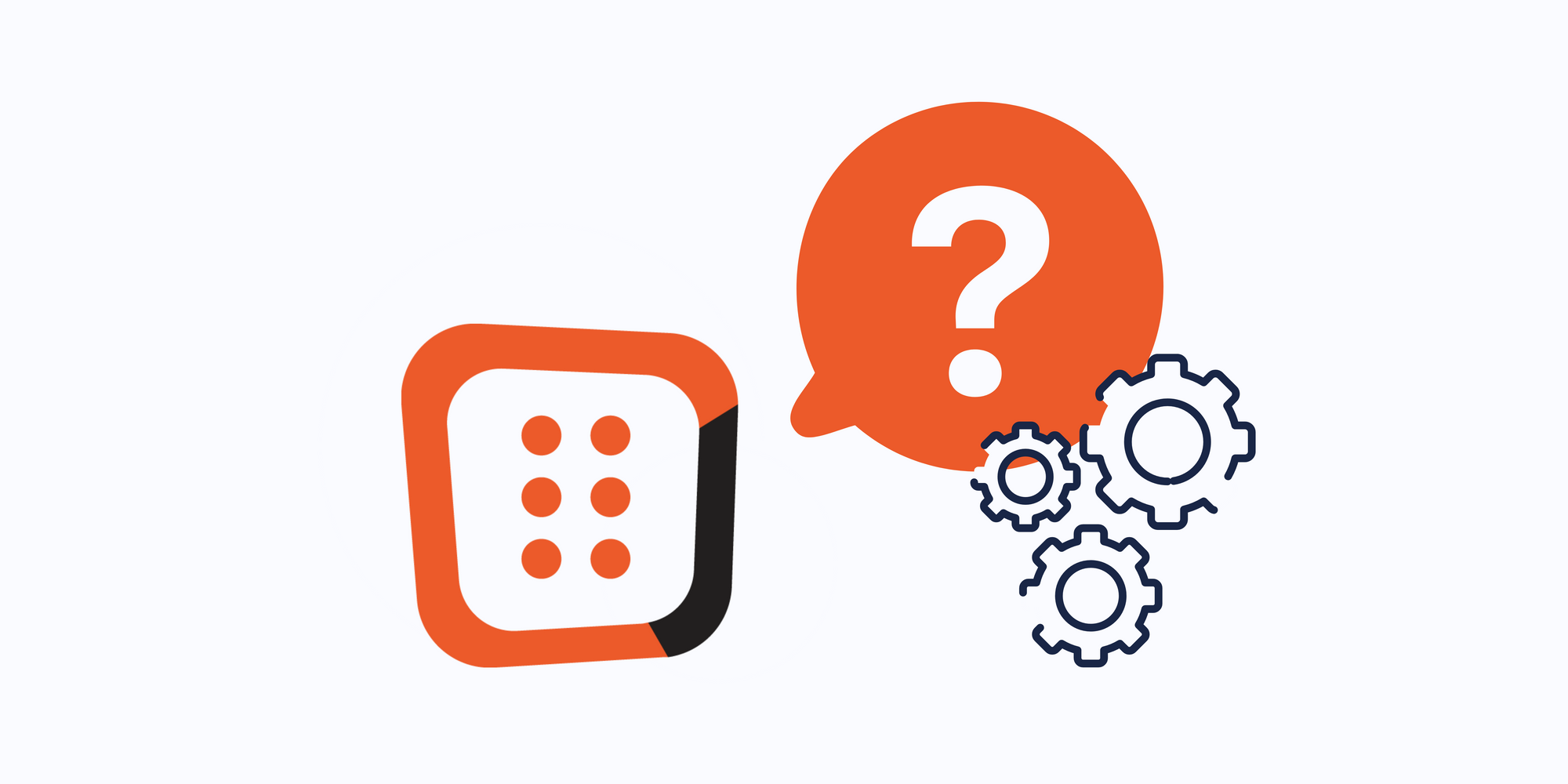 How OptiMonk Works?
OptiMonk offers several strategies for boosting conversions and collecting more data from new visitors.
Conversational Popups can guide visitors to relevant products and avoid the "Paradox of Choice" by offering personalized recommendations and the option to join the email list in exchange for a discount.
Popups can also be personalized based on a visitor's country and traffic source, potentially increasing conversion rates by 20-50%.
Best-selling product popups can guide visitors to popular options, while exit-intent popups can offer discounts or other incentives to keep visitors on the site. Popups can be set up through templates and by choosing trigger, display, and targeting options.
💡
To set up an OptiMonk account, follow these steps:
1. Go to the OptiMonk website and click on the "Sign Up" button in the top right corner.
2. Enter your email address and create a password to create your account.
3. Verify your email address by clicking on the link sent to your email.
4. Log in to your account and follow the prompts to set up your account. This may include entering your company name, website URL, and other information.
5. Once your account is set up, you can start creating and customizing your popups using the templates and tools provided by OptiMonk.
It's important to note that the exact steps for setting up an OptiMonk account may vary slightly depending on the version of the platform you are using and any updates or changes that have been made.
💡
What Can You Do with OptiMonk?
Collect email addresses and other information from visitors to your website.
Personalize your campaigns based on a visitor's location, traffic source, or other factors.
Display targeted messages and offers to visitors based on their behavior or interests.
Increase conversions by guiding visitors to relevant products or offers.
Re-engage visitors who are about to leave your website with exit-intent popups.
Test different versions of your popups to see which ones perform best.
Integrate your OptiMonk campaign with other marketing tools or platforms, such as email marketing software or social media.
Analyze the results of your campaign using OptiMonk's analytics and reporting tools.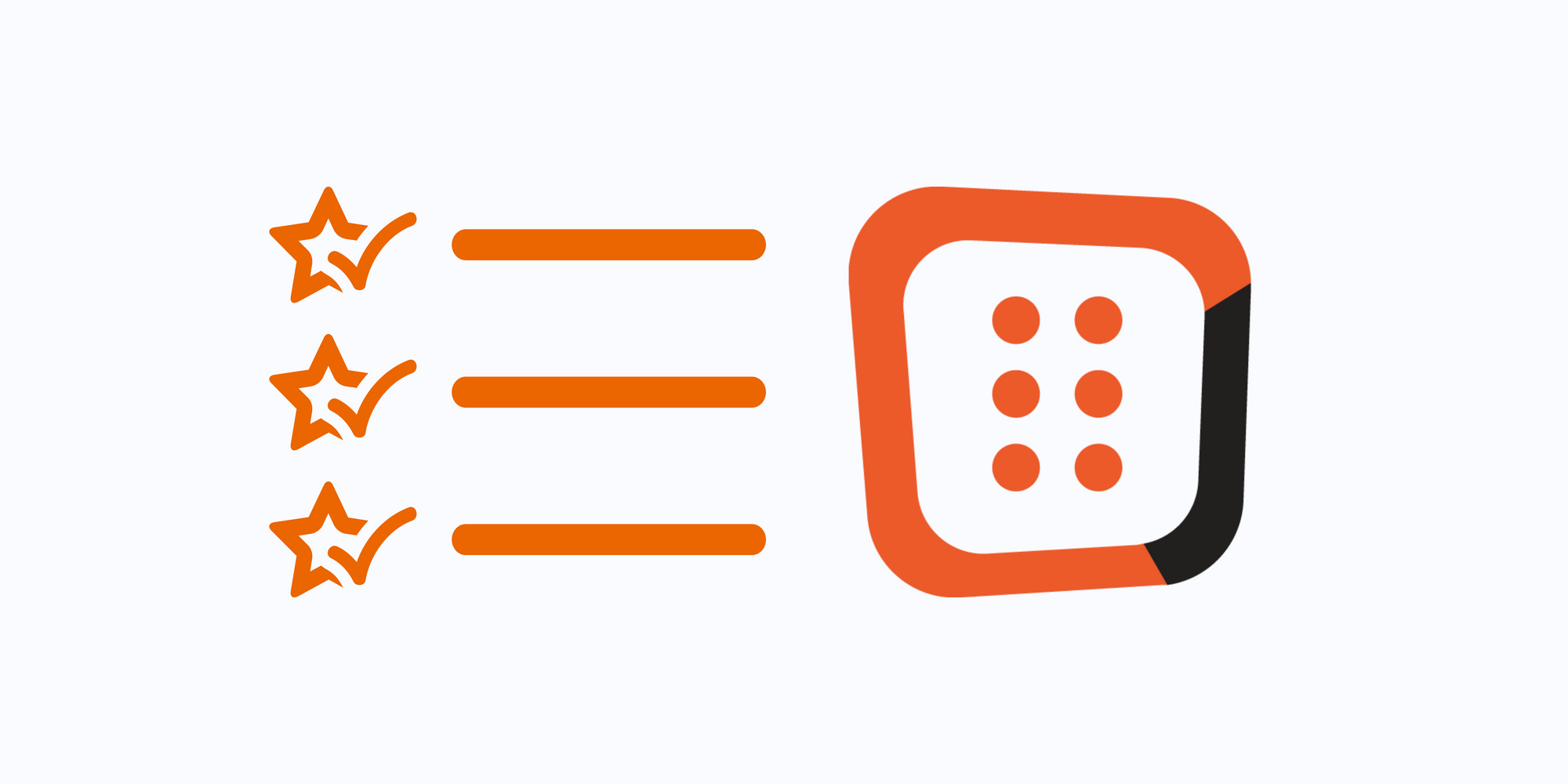 OptiMonk Features

OptiMonk is designed to help businesses reach their goals through careful experimentation and analysis.
By utilizing various features such as scheduling, gamification banners, A/B testing, and creating separate campaigns for desktop and mobile devices, OptiMonk allows businesses to fine-tune their marketing efforts and optimize their campaigns for maximum effectiveness.
Additionally, the platform offers a range of integrations with popular platforms such as Shopify, WordPress, and Magento, making it easy for businesses to seamlessly incorporate OptiMonk into their existing marketing strategies.
With its comprehensive feature set and user-friendly interface, OptiMonk is a valuable asset for any business looking to boost its online presence and drive conversions.

💡
Schedule the Display of Popups & Banners on User's Websites
With OptiMonk's scheduling feature, users can specify when they want their banners to be displayed, giving them full control over the timing of their marketing campaigns.
This can be particularly useful for businesses that want to target specific times of the day or week for ones who want to create campaigns that are only active during peak holiday seasons.
You can schedule newsletters, allow users to automate their email marketing efforts, and reach their audience at the most effective times.

💡
Utilize Gamification Techniques
One of the most popular templates is the Spin The Wheel banner, which allows users to spin a virtual wheel in exchange for a prize or discount.
It gives users an incentive to engage with the site and encourages them to take desired actions, such as signing up for a newsletter or making a purchase.
Businesses can use OptiMonk to capture their audience's attention and encourage them to take action.
Also, businesses can determine which approaches are most effective at driving conversions and tailor their marketing efforts accordingly.

💡
The A/B Testing Feature
OptiMonk allows users to experiment with different designs and copies to determine which versions are most effective at driving conversions.
This can be an invaluable tool for businesses looking to optimize their marketing efforts and fine-tune their messaging for maximum impact.
Businesses can test different elements of their campaigns, such as the design of the banner or the copy used in the messaging, and compare the results to see which version performs better.
By systematically testing and refining different elements of their campaigns, businesses can identify which approaches are most effective at driving conversions and adjust their marketing strategies accordingly.
💡
Campaigns for Desktop & Mobile Devices
By separating campaigns based on device type, businesses can more accurately track how their campaigns are performing on different platforms.
This can be especially useful for businesses that see a significant portion of their traffic coming from mobile devices, as it allows them to tailor their marketing efforts specifically to this audience.
Additionally, by separating campaigns into separate desktop and mobile versions, businesses can more easily compare the performance of their campaigns on different devices and identify any trends or patterns that may emerge.

💡
Create and Display Multiple Popups
This can be particularly useful for e-commerce businesses, as it allows them to see which products and pages generate the most impressions and conversions.
By creating multiple popups, businesses can also target specific pages or sections of their site to specific audiences or demographics, which can help to increase the relevance and effectiveness of their marketing efforts.
Additionally, the ability to display different popups on different pages can be helpful for businesses that want to test different marketing messages or calls to action to see which ones perform best.
Triggers are effective ways to engage users and provide them with information or incentives that are relevant to their actions on the site.
Triggers can be set to display popups at certain times of day, after a user has been on the site for a certain amount of time, or when a user scrolls to a specific point on the page.
They can also be set to display in response to specific actions taken by the user, such as clicking on a link or filling out a form.
Businesses can target their popups with triggers to the most relevant users at the most appropriate times, which can help to increase conversions and engagement.
💡
Integrations with Different E-commerce Platforms
Shopify, WordPress, and Magento are the leading platforms allowing users to seamlessly incorporate the marketing tool into their existing systems.
This can save time and effort by eliminating the need to manually input data or switch between multiple platforms.
Additionally, the integration allows users to take advantage of the full range of OptiMonk's capabilities within the framework of their preferred platform.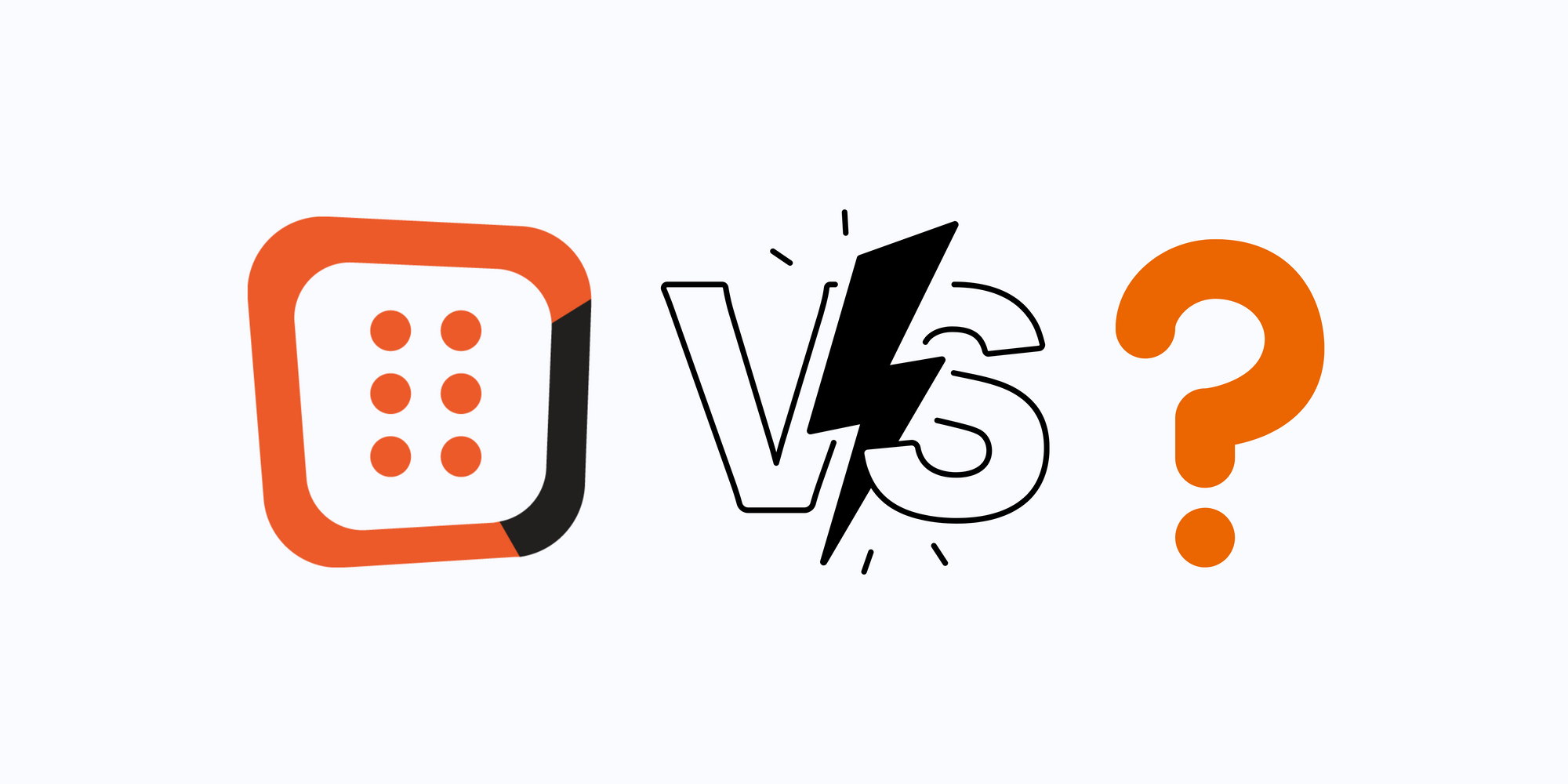 OptiMonk Alternatives
OptiMonk is one such tool that offers powerful lead generation capabilities.
However, if you find that OptiMonk does not meet your needs or expectations, there are plenty of other lead generation and marketing tools available that may be a better fit for your business.
It is essential to thoroughly research and evaluate the various options before making a decision to ensure that you choose the right tool for your specific needs.
Popupsmart is a no-code popup builder that helps businesses increase conversions and engagement on their website. It offers customizable templates, a drag-and-drop customization feature, audience targeting options, and user behavior targeting options.
Here is a detailed comparison of OptiMonk and Popupsmart.
---
Sleeknote is a well-known popup software with modern capabilities and advanced features, but it may be more expensive than alternatives and may not be suitable for businesses with limited resources or a tight budget. It offers a user-friendly drag-and-drop editor and integrations with various CMS, analytics, and marketing tools.
Here is a detailed comparison of OptiMonk and Sleeknote.
---
OptinMonster is a software solution that helps businesses generate leads by creating personalized opt-in forms on their website. It provides a user-friendly interface, allows users to create and compare multiple versions of their opt-in forms, and offers advanced targeting capabilities.
Here is a detailed comparison of OptiMonk and OptinMonster.
---
Privy is a marketing automation tool that helps businesses grow their email lists and increase conversions through targeted messages and opt-in forms. It offers customizable features, including exit-intent popups and targeted banners, and has a Shopify app for integration.
Here is a detailed comparison of OptiMonk and Privy.
---
Sumo is a lead generation tool that helps businesses capture email addresses and other contact information through opt-in forms and other types of targeted messaging. It includes customizable templates and A/B testing, an intuitive drag-and-drop builder, and email marketing and CRM platform integrations.
Here is a detailed comparison of OptiMonk and Sumo.
---
These are only the previews of the five alternatives, and you can visit OptiMonk Alternatives for more information and a detailed examination.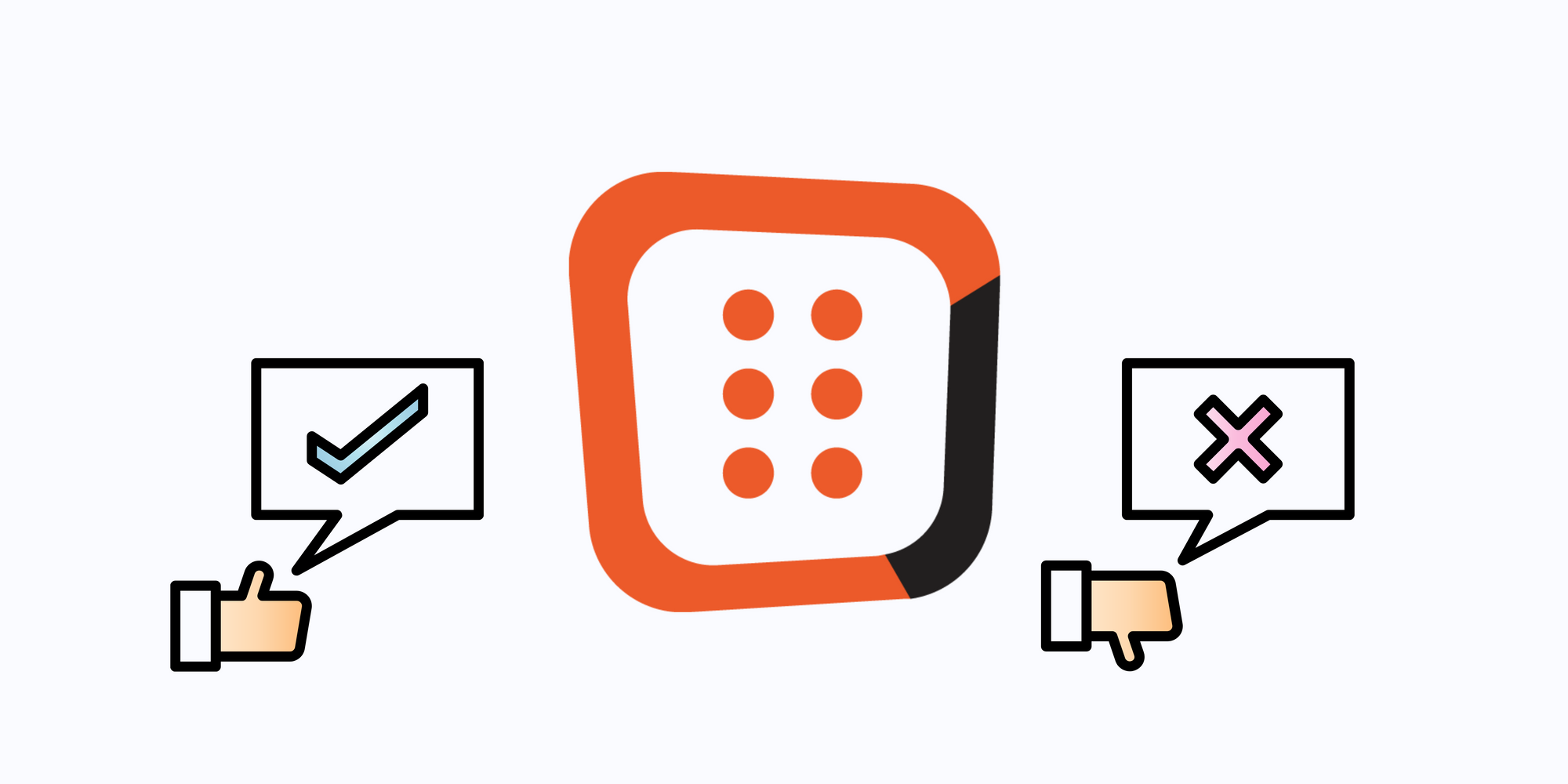 OptiMonk Pros & Cons
We have observed the reviews of the users of OptiMonk to see the advantages and the disadvantages of it.
It is better to see the results together. Let's see!
Some pros of Optimonk based on the reviews provided are:
Gamification variants are effective in generating leads
Customer service is excellent and responsive
User-friendly interface with easy customization options
Wide range of templates and integration options
Online training opportunities and clear, helpful technical explanations
Fast, professional support and clear, respectful communication
Intuitive platform with live chat support available for assistance
Proactive and highly informed customer service staff
Offers up-to-date and trendy solutions
Human-centered, with trained staff available for phone support
Some cons of OptiMonk based on the reviews are as the following:
Limited flexibility with the styling of templates, which may make it difficult to customize the appearance of popups fully
Tricky customization of templates, which may require some trial and error
The mobile version may not be as user-friendly, leading to difficulties with triggering exit intent popups
Limited pricing options, with only Gold and Platinum plans available and no options in between
Difficulty understanding how to display the widget, which may require assistance from customer support
Testing newly set up campaigns can be time-consuming and may require some trial and error.
For further examination of OptiMonk and the experience with OptiMonk, you can check the OptiMonk Review page.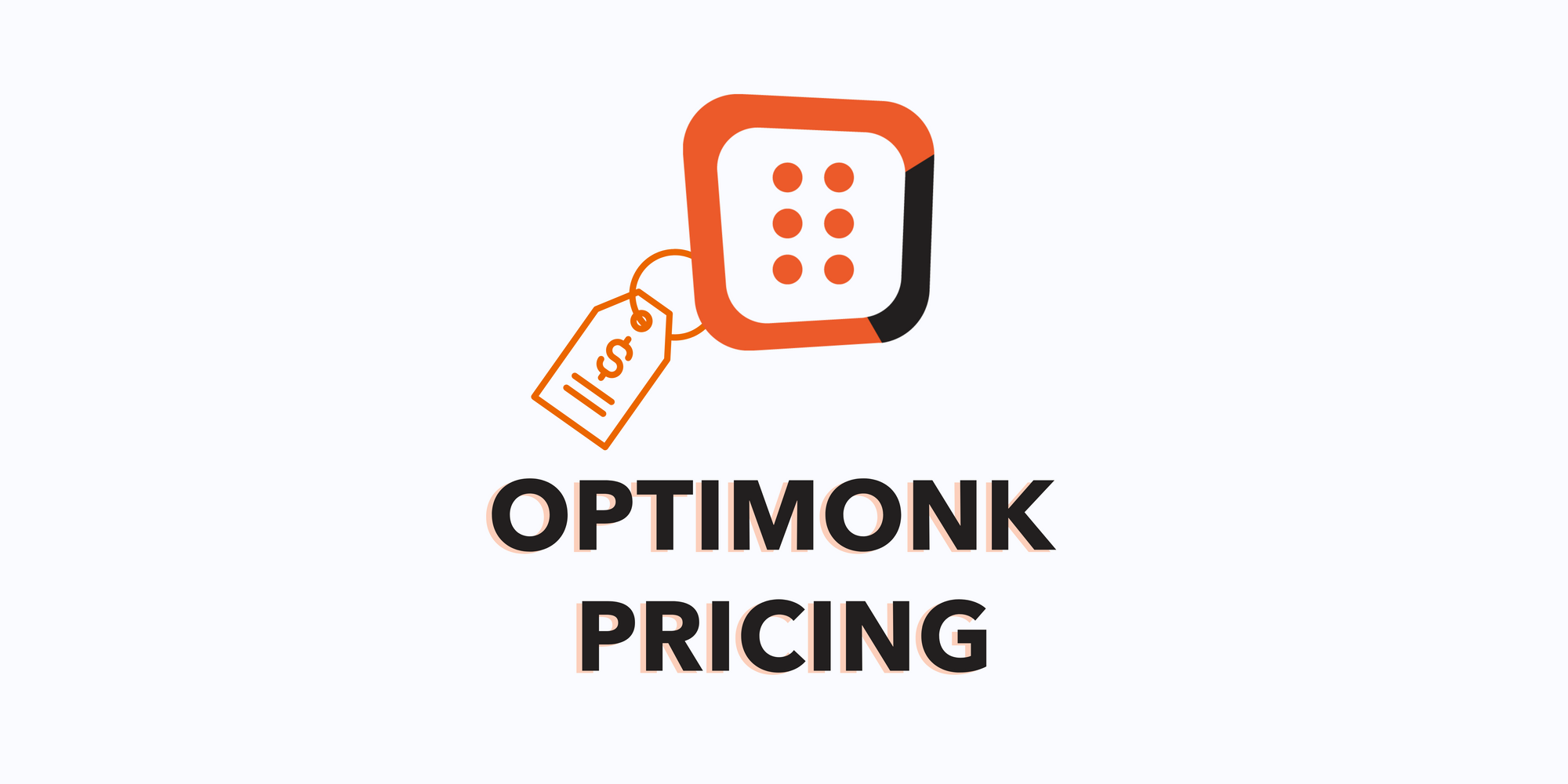 OptiMonk Pricing
OptiMonk is a tool that helps businesses increase conversions and engagement on their websites.
It offers a range of pricing plans to suit businesses' needs at different growth stages.
These plans offer a range of features and capabilities, including pageview limits, domain support, A/B testing, unbranded usage, smart tags, and priority support.
The free plan is a basic offering designed for those who want to get started with OptiMonk without committing to a paid subscription.
The Essential plan is geared towards new brands that are looking to drive revenue through personalization with OptiMonk.
The Growth plan is tailored towards fast-growing brands looking to maximize their sales and subscriber base through the use of OptiMonk.
The Premium plan is a comprehensive solution designed for high-performance brands looking to make the most of their marketing efforts with OptiMonk.
The Master plan is a fully-customized solution for businesses with unique needs and very high traffic volumes.
To see the details of the pricing plans one by one, here is the OptiMonk Pricing page!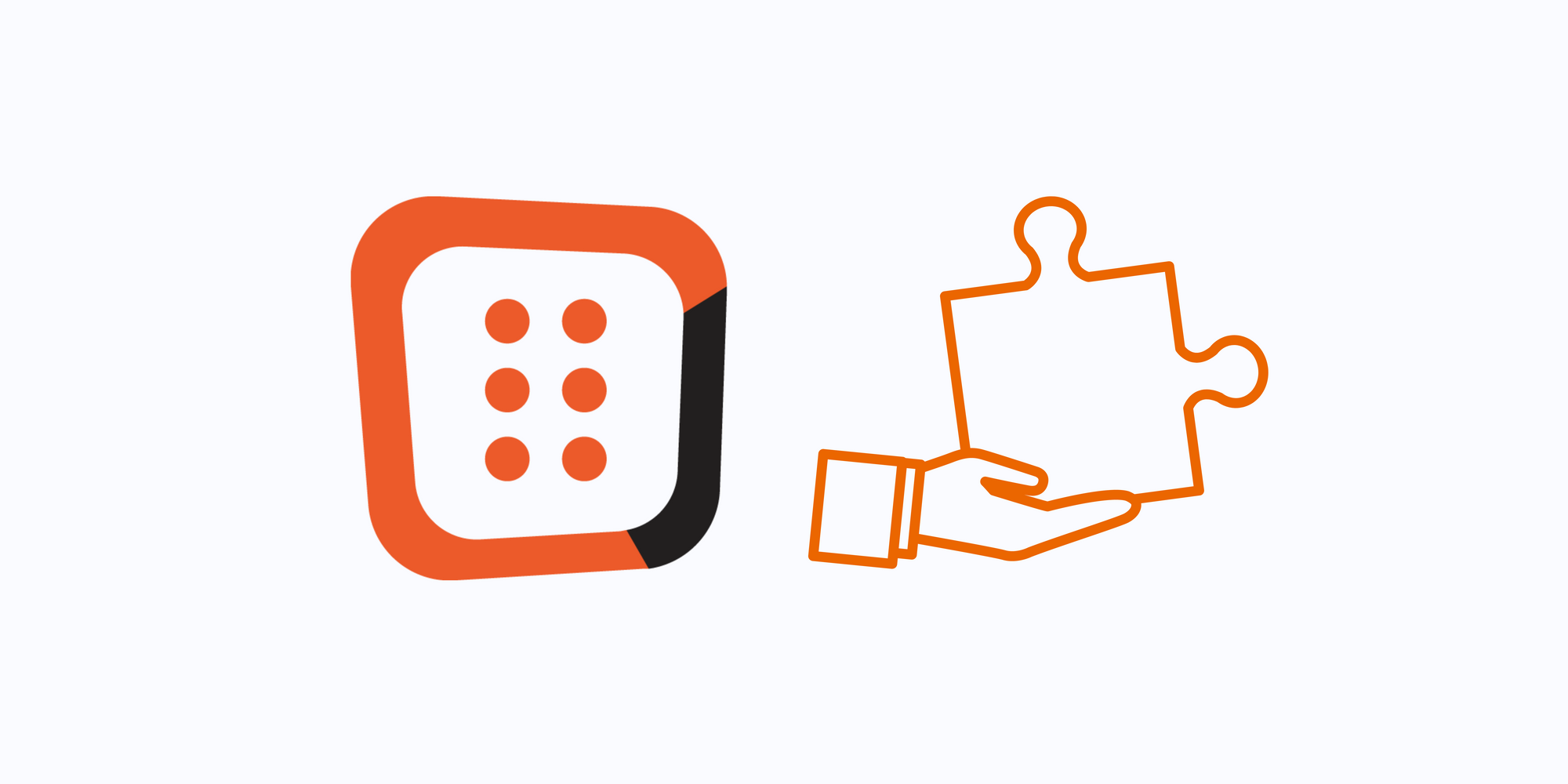 OptiMonk Templates
Build Your List with OptiMonk→ Businesses build their email and SMS lists through a range of tactics, such as gamification and conversational popups, offering incentives in exchange for contact information, and re-engaging visitors with secondary offers.
Custom form fields can also be used to collect additional customer data, which can then be used for personalized marketing automation.
By utilizing the tools and strategies provided by OptiMonk, businesses can effectively scale and grow their operations through the expansion of their email and SMS lists.
---
Stop Cart Abandonment with OptiMonk→ OptiMonk provides solutions for reducing cart abandonment, a common problem for online retailers.
Or you can show secondary offers on the website through the use of onsite notifications or incentives such as discounts or free shipping.
Browsable abandonment campaigns that engage visitors and offer incentives, like countdown timers and discounts, can also be effective.
Optimizing the website for mobile users is also important for recovering lost sales from mobile devices.
---
Guide Your Visitors with OptiMonk→ OptiMonk offers a range of features to help businesses guide website visitors to their desired products or services.
The Announcement feature keeps customers informed of important updates, while Conversational Popups personalize recommendations based on user responses.
Seasonal Offers redirect visitors to top-selling products and special deals, and the Welcome Back Widget greets returning users with relevant recommendations.
By utilizing these advanced tactics, businesses can improve the customer experience and drive sales.
---
Collect Feedback with OptiMonk→ OptiMonk allows users to gather valuable customer feedback through the use of surveys.
These surveys can be conducted on various platforms, including popups and sticky bars, and can be customized to fit the needs of the business.
In addition to collecting feedback, it is important for businesses to analyze the data and use it to make informed decisions.
Businesses can gain valuable insights and improve their operations by effectively gathering and analyzing customer feedback.
---
Promote Special Offers with OptiMonk→ In order to effectively increase sales and profits, businesses can utilize special offers and incentives to entice customers.
OptiMonk offers a range of tactics to do so, including promoting seasonal deals, creating a sense of urgency with limited-time offers and countdown timers, and providing free shipping or other perks to increase the average order value.
Personalized discount codes encourage customers to make a purchase by effectively promoting special offers.
---
Upsell & Cross-sell with OptiMonk→ Upsell popups provide personalized recommendations, irresistible offers, and smart upsell bars, which recommend complementary products with social proof.
It is possible to recover lost sales by recommending highly relevant products based on visitor behavior, while conversational popups engage visitors and provide personalized recommendations.
Dynamic free shipping bars encourage increased spending by showing visitors how much more they need to spend to unlock free shipping.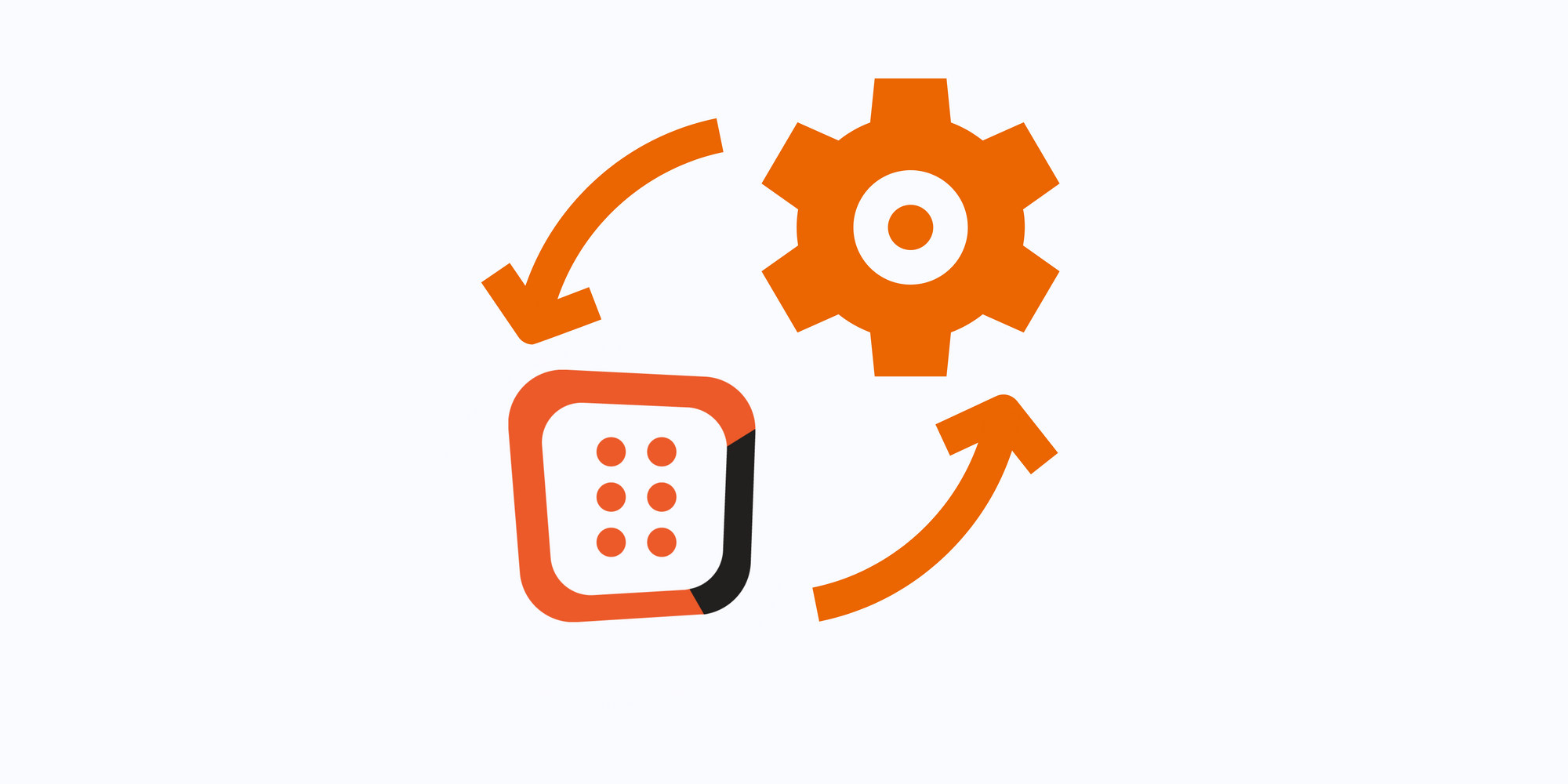 OptiMonk Integrations
Some of the most well-known products that OptiMonk can integrate with are as follows:

Klaviyo
Zapier
3DCart
Act-on
ActiveCampaign
Attentive
Automizely
WordPress
AWeber
Emarsys
HubSpot
iContact
Joomla!
Google Analytics
Interspire
Keap
Robly
Magento

It is possible to find the favorite among many CRM and CMS tools. If you are interested in more detailed information about them, we have covered some of them.
Check OptiMonk Integrations now!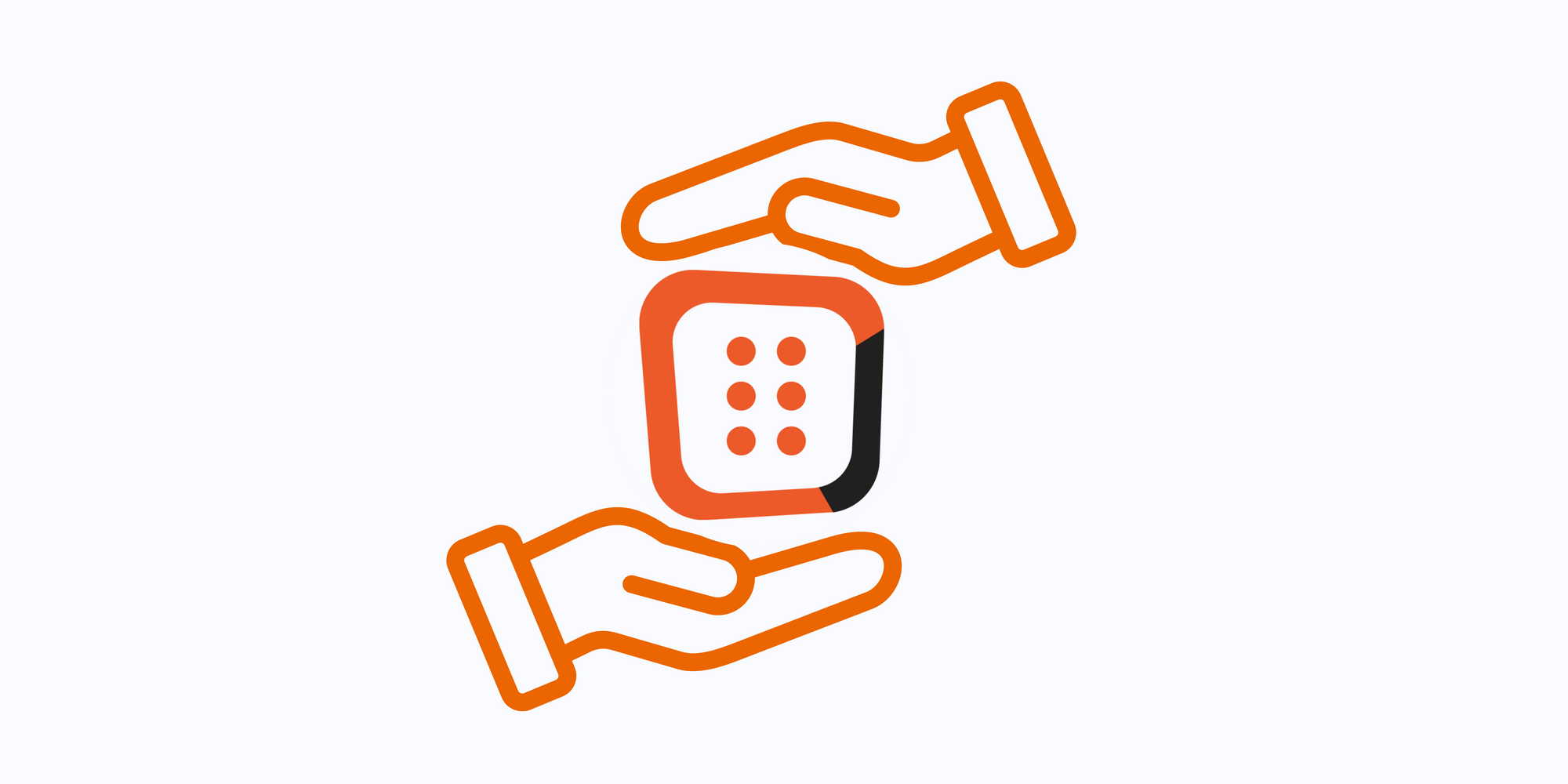 OptiMonk Documentation
In search of answers to your questions about OptiMonk's features and capabilities?
Our comprehensive OptiMonk Help documentation is designed to offer you the insights and solutions you need to fully leverage the power of OptiMonk.
OptiMonk FAQs
How to Add and Modify Domains on OptiMonk?
To add and modify domains in your OptiMonk account, follow these steps:
Log in to your account and click on your icon in the bottom left corner. From the dropdown menu, select "Domains" under "Settings."
In the "Your domains" section, you will see a box with a prompt to "Type in a new domain." Type in the name of your website and click the "Add new domain" button to complete the setup.
Ensure that the new domain you added has the OptiMonk JavaScript code installed in the website's source code. This can be done through manual code insertion or by using the OptiMonk app.
Look for a tag symbol next to the domain's name to verify that the OptiMonk JavaScript code has been properly installed. If the code has been installed, you will see a green checkmark. If it has not been installed, you will see a red cross.
How to Manage Recurring Payments on OptiMonk?
OptiMonk offers recurring monthly or yearly payments as a convenient method of payment for our service using a credit card.
This means that you do not have to provide your credit card details before the end of each billing period, and you will be automatically charged once per month/year on the date you signed up, continuing until you request to cancel the charges.
If you wish to change your payment method from monthly to yearly, you can do so by following these steps:
Log in to your OptiMonk account.
Click on the grey circle with your initials in the screen's bottom left corner.
From the dropdown menu, select "Upgrade plan."
Under "Change Plan," use the toggle bar between the "Yearly plan" and "Monthly billing" options to select your preferred billing period.
How to Determine Campaigns for Subscribers and Non-subscribers?
To exclude visitors from an OptiMonk campaign based on their subscription status, follow these steps:
1. Log in to your OptiMonk account.
2. Go to the campaign you want to modify and click "Edit settings."
3. Under "Select who should see the popup," click "Add new condition" and choose "Subscribers / Non-subscribers."
4. Customize the settings by selecting the relevant lists or leaving the default "any list" option.
5. Save your changes.