As you know, Popupsmart is a well-known popup builder with which you can practically create converting popups in 5 minutes.
We have researched, examined, and observed all crucial details of Popupsmart and prepared a detailed overview from an objective perspective.
Let's find out why Popupsmart is among the best popup builders on PopupBuilder.io, the popup builder directory.
Popupsmart Product Tour
Popupsmart is a popup builder tool that allows you to quickly create popups to boost e-commerce sales, grow email lists, and interact with your website visitors in as little as 5 minutes.
Also, Popupsmart can be defined as a conversion optimization and lead generation tool that helps businesses grow by increasing conversions and achieving their goals.
Since popups are a great way to engage and interact with customers, you can easily create high-quality popups without any coding experience with Popupsmart.
You have to add a single line of code to your website simply, and you're ready to go.
User experience is another point that Popupsmart cares about. Therefore, it is valuable to see what users need, and they exactly do it with advanced features.
In addition, they know how important the website speed is to users, so Popupsmart is designed not to affect your website's loading speed.
So you can use Popupsmart without worrying about any negative impact on your website's performance.
How Popupsmart Works?
The platform offers a no-code popup builder with advanced customization options and a user-friendly interface.
With Popupsmart's drag & drop builder, users can create powerful and targeted multi-step campaigns with eye-catching popup templates quickly and securely.
The platform's web analytics tool also allows users to track the performance of their campaigns.
Popupsmart's interface's main features include the Campaigns, Analytics, Leads, and Account sections.
To set up an account with Popupsmart, follow these steps:
1. Click the "Get Started" button on the homepage of Popupsmart.
2. Fill in the required information to create your account, including your name, email address, and password.
3. Review the terms of service and privacy policy, and check the box to indicate that you agree to these terms.
4. Click "Create my account."
5. You will be redirected to the Popupsmart dashboard, where you can begin creating and managing your popups.
It's that simple!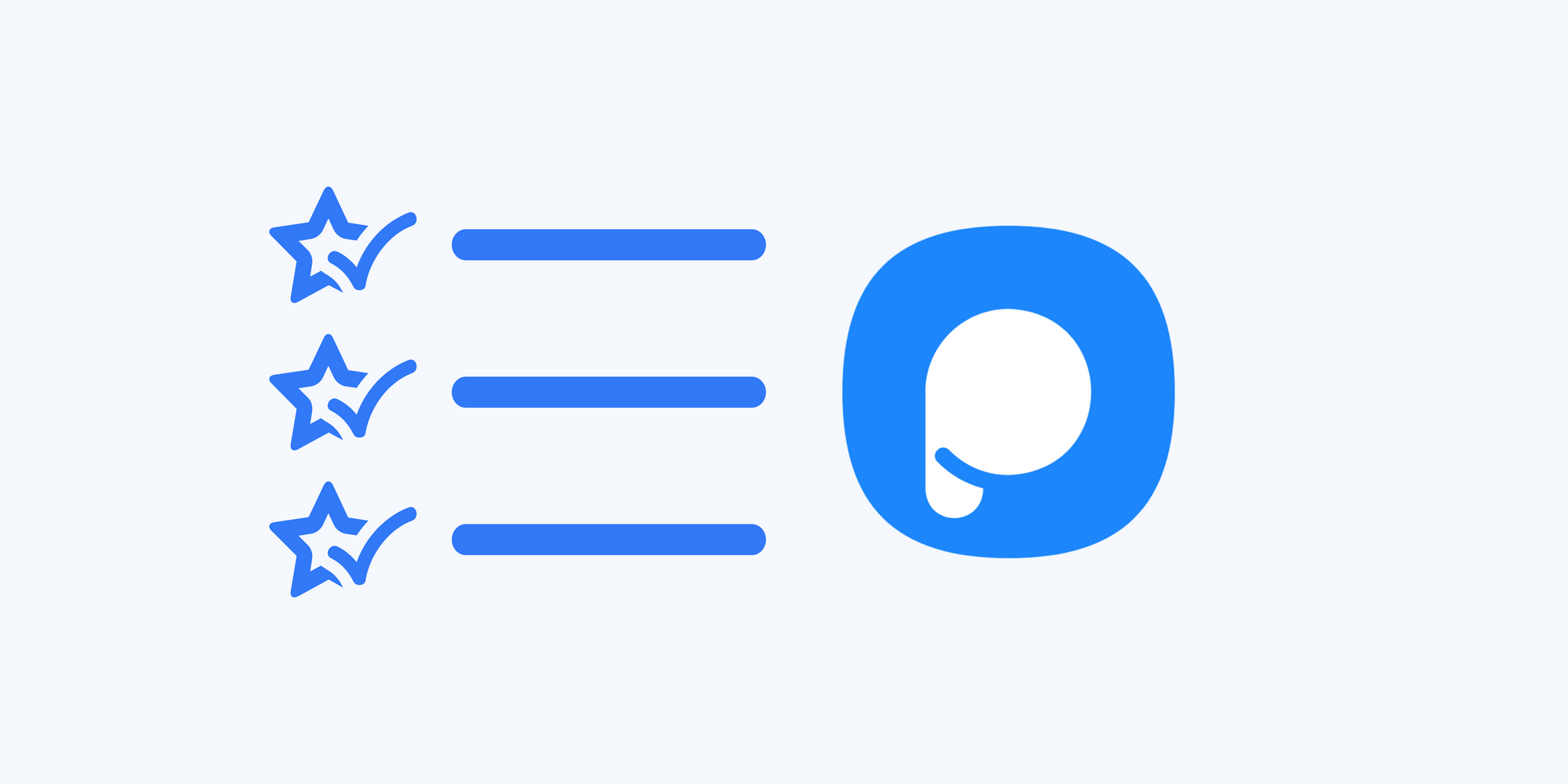 Popupsmart Features
Popupsmart has various advanced features that you will want to try in terms of creating new popup campaigns and building robust marketing strategies for your business.
To dive deeper into the most important features of Popupsmart, there is a lot to discover:
A simpler, more powerful, and user-oriented popup builder that can help you create professional-grade popups with ease. You don't need any technical expertise or design skills to create stunning popups that get results.
With a wide range of customization options and pre-designed templates to choose from, you can create a popup that perfectly matches your branding and marketing goals.
💡
The Drag-and-Drop Popup Builder
Their drag-and-drop popup builder allows you to easily and quickly create effective popups that will help you achieve your marketing goals.
Whether you're a seasoned marketing professional or a small business owner just starting out, the intuitive builder makes it simple to add any element you need to your popup and to arrange those elements in a clear and organized way.
Whether you're looking to grow your email list, promote a special offer, or drive traffic to a specific page on your website, Popupsmart has the features and flexibility you need to succeed.
Gamification is a powerful marketing tool that can help you take your campaigns to the next level.
One of the most effective ways to use gamification is through popups that collect email addresses.
By incorporating elements of game design into your marketing efforts, like lottery balls and spin-to-win games, you can engage and motivate your audience in a way that traditional techniques cannot.
Popupsmart's brand-new gamification features are developed specifically designed to boost your conversion rates and help you achieve your marketing goals while offering an interactive and fun experience.
💡
The Advanced Customization Options
When considering a popup builder, advanced customization options should be accessible to anyone, regardless of their technical expertise or design skills.
That's why Popupsmart has an interface that is simple and easy to use but also provides advanced customization options for those who want to take their design work to the next level.
You can easily make simple edits to your popups, such as adding or deleting elements, adjusting font sizes and colors, and more.
You can also use style settings to fine-tune the look and feel of your popups, such as changing the background color, adding gradients, and adjusting the padding and margins.
For even more control, you can use advanced settings to customize every aspect of your popups, from the animation effects to the trigger conditions and more.
So, whether you're a beginner or a seasoned design pro, advanced customization options give you the flexibility you need to create popups that get results.
💡
Multi-Step Popup Campaigns
If you're looking to increase your conversions, consider using multi-step popup campaigns to drive results.
These types of campaigns allow you to present users with a series of popups that guide them through a specific process or journey.
By breaking down your marketing message into smaller, more manageable chunks, you can help users understand and engage with your message more effectively.
Additionally, multi-step campaigns can be highly effective at increasing conversions, as they provide a more structured and immersive experience for users.
💡
The Re-engineered Technology Infrastructure
To improve our platform's speed, security, and performance, Popupsmart re-engineered 60% of its technology infrastructure to provide users with a faster, simpler, and more powerful experience.
It is designed to provide industry-leading security and speed, so you can confidently create and publish your popups.
Data is key to understanding your audience and improving your marketing efforts. That's why the analytics tool allows you to see the audience that converts better, so you can make informed decisions about your campaigns.
This analytics tool provides a range of metrics and data points that can help you understand how your popups are performing, such as the number of impressions, clicks, and conversions.
You can use this data to identify trends and patterns and to optimize your campaigns for better results.
Additionally, since it is simple and easy to use, you can easily access and analyze your data.
A new organization system allows companies to easily add employees to their organizations and assign advanced authorization levels.
With this system, you can easily manage your team's access to the platform and ensure everyone has the appropriate level of access to perform their job duties.
Additionally, the new organization system allows you to exist in multiple organizations at the same time, so you can easily switch between different projects or clients as needed.
The aim is to make managing your users and access levels easy. So, if you want a simple and effective way to manage your team's access to the platform, this feature can make you extremely happy.
Popupsmart's targeting options allow you to target your popups based on a wide range of factors, including location, device type, referral source, and more.
This gives you the flexibility to tailor your marketing efforts to your specific audience and achieve better results.
Additionally, targeting options are intuitive, so you can easily set up and manage your campaigns. Segmenting your audience and reaching the right people with your message is highly recommended.
Smart Mode automatically uses artificial intelligence and machine learning to automatically target your popups for maximum conversion.
With smart mode, you don't need to set targeting options or spend time optimizing your campaigns manually – AI technology does it for you.
Simply set your marketing goals and let Smart Mode do the rest. Thanks to the advanced machine learning algorithms developed, Smart Mode is able to deliver superior results and help you achieve better conversion rates.
Site Data Targeting is a powerful feature that allows you to show targeted popups to specific users or groups of users on your website.
With Site Data Targeting, you can use the data that is sent to you through the Popupsmart JavaScript API to create targeted campaigns that are highly relevant and personalized to your users.
This can be especially useful if you want to show special offers or promotions to specific users or if you want to make different suggestions based on the products they are viewing or adding to their cart.
Some examples of how you can use site data targeting include showing a popup to users whose cart amount reaches a certain threshold or showing popups only to premium users.
You can also use site data targeting to make different upselling suggestions when users add specific products to their cart.
Geo-location targeting enables you to show targeted popups to users based on their location.
Improved geo-location targeting allows you to target specific regions and cities, giving you even more control over who sees your popups.
This can be especially useful if you want to show region-specific offers or promotions or if you want to reach users in specific areas.
Geo-location targeting feature is also compatible with the ISO-3166-2 standard, which is an internationally recognized standard for defining regions and cities.
This ensures that you can target your popups precisely and accurately, no matter where your users are.
💡
Google Analytics 4 Integration
With Google Analytics 4 integration, you can now see the event data of all your popup campaigns in your Google Analytics account, giving you even more insights into how your campaigns are performing.
To track the success of your campaigns and identify areas for improvement, Google Analytics 4 integration with Popupsmart is easy to set up and use, and it provides a range of metrics and data points that can help you understand the effectiveness of your popups.
You can use this data to optimize your campaigns for better results and to make informed decisions about your marketing strategy.
With Make.com integration, you can easily and quickly integrate your Popupsmart campaigns with a wide range of tools and platforms, such as email marketing platforms, CRM systems, and more. This can help you streamline your marketing efforts and get the most out of your popups.
Additionally, make.com offers a generous free plan that allows you to send up to 1000 data per month, so you can try out the platform and see how it can benefit your business.
With the integration feature, you can easily and quickly send data such as user email addresses, names, and other personal information, as well as data from the Popupsmart JavaScript API, such as page views and user actions.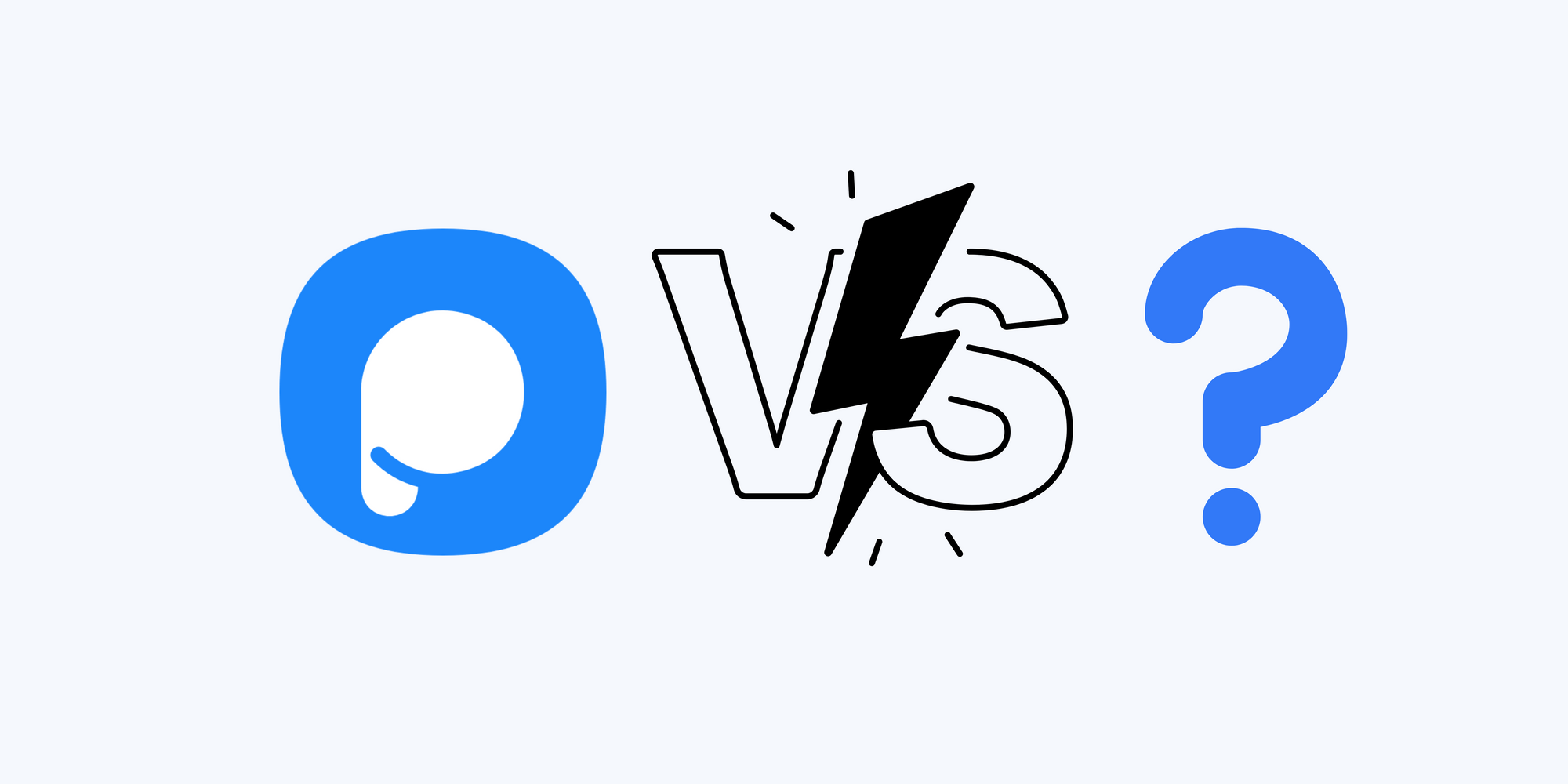 Popupsmart Alternatives
Popupsmart has various alternatives that you can try, and we can give examples as follows:
---
---
---
---
---
These are only the previews of the 5 alternatives; you can visit Popupsmart Alternatives for more information and a detailed examination.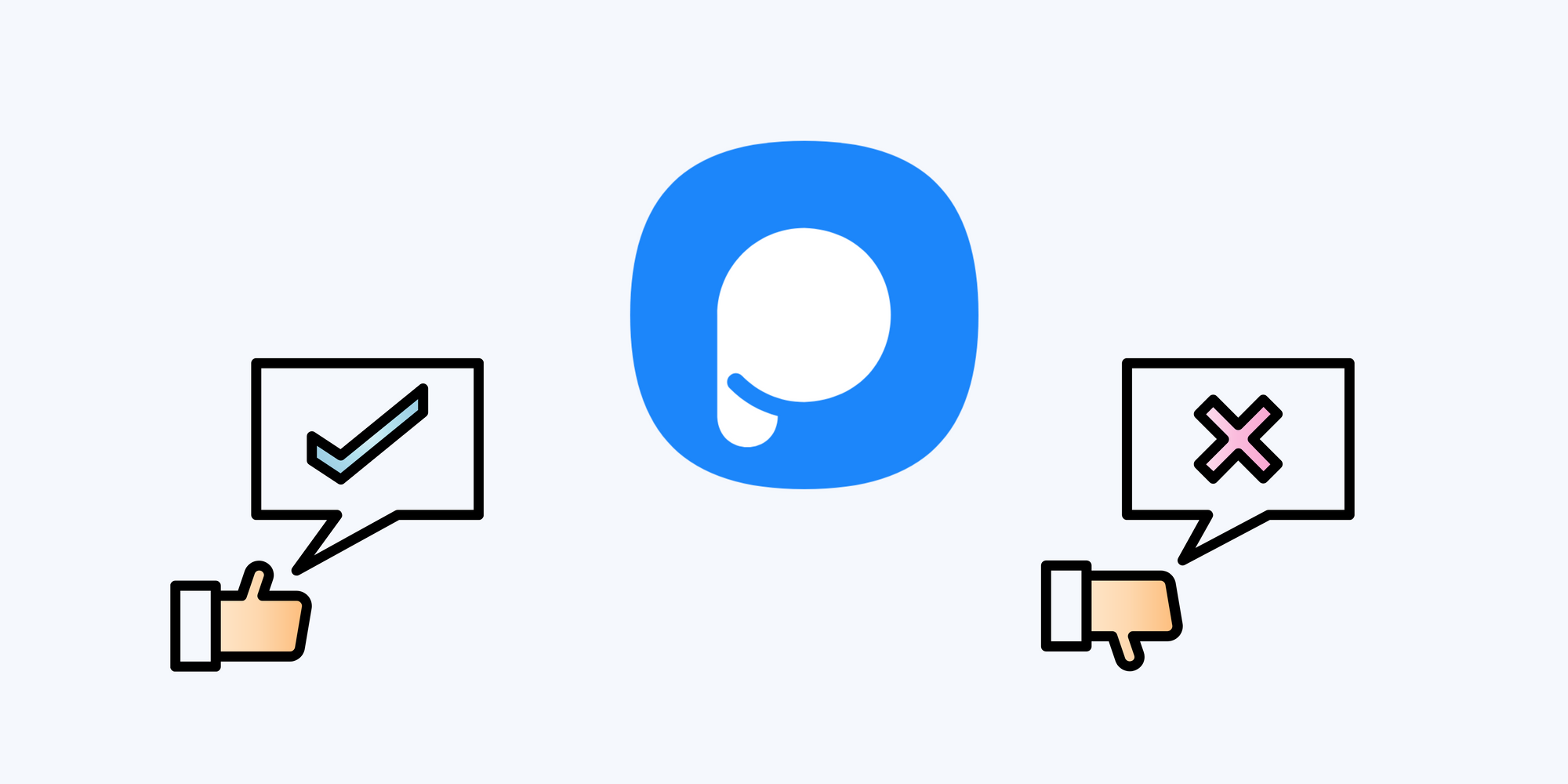 Popupsmart Pros & Cons
We have observed the reviews of the users of Popupsmart to see the advantages and the disadvantages of it.
It is better to see the results together. Let's see!
Some pros of Popupsmart based on the reviews provided are:
Simple and user-friendly interface with clear guidelines on how to create widgets
No coding knowledge is required to make widgets, but some coding knowledge may be necessary to add validation to the domain.
Easy to set up and get live with prebuilt popup templates that make setup simple and easy
Targeting users based on device, geolocation, and other data is available
Unlimited domains for basic pay account
Prebuilt templates available to customize for specific needs
Free trial plan to test the product on the website
Great analytics
Affordable pricing with discounts available
Friendly and helpful customer service that resolves technical issues
Helped generate more leads and increase targeted page traffic
Has a high-quality email list
Provides a pleasant experience
Has a great UX for non-developers
Responsive team with lots of integrations and templates available.
Some cons of Popupsmart based on the reviews are as the following:
The free trial and accounts have a limited number of views.
The domain verification process may require multiple attempts to complete
The free trial ends quickly, which may require users to upgrade to the pro version.
Loading speed could be faster.
Popup editor may not be as advanced as some users would prefer.
Glitches and issues may arise at the start but can be resolved once set up correctly.
Users shouldn't forget the 'Save' button while using it.
For further examination of Popupsmart and the experience with Popupsmart, you can check the Popupsmart Review page.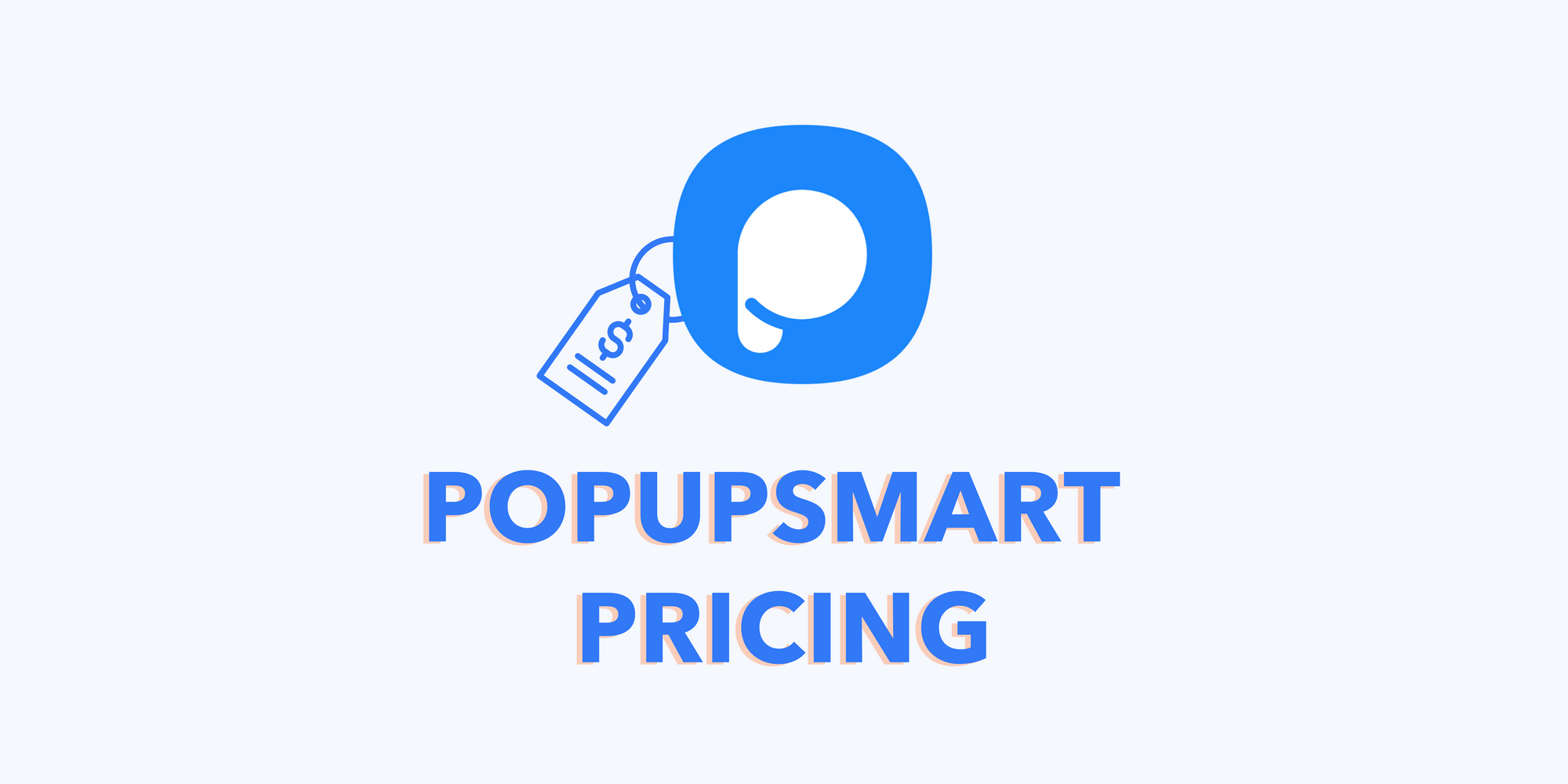 Popupsmart Pricing
Popupsmart pricing has four plans for creating and using popups on websites:
The "Free" plan allows for 1 popup on 1 website and a maximum of 5,000 pageviews per month.
The "Basic" plan allows for unlimited popups and websites and a maximum of 100,000 pageviews per month.
The "Pro" plan allows for unlimited popups and websites and a maximum of 500,000 pageviews per month.
The "Expert" plan allows for unlimited popups and websites and a maximum of 1,000,000 pageviews per month.
Additionally, Popupsmart offers custom plans for larger companies with specific needs. Prices for the paid plans range from $32.5 to $132.5 per month or $390 to $1590 per year if paid annually.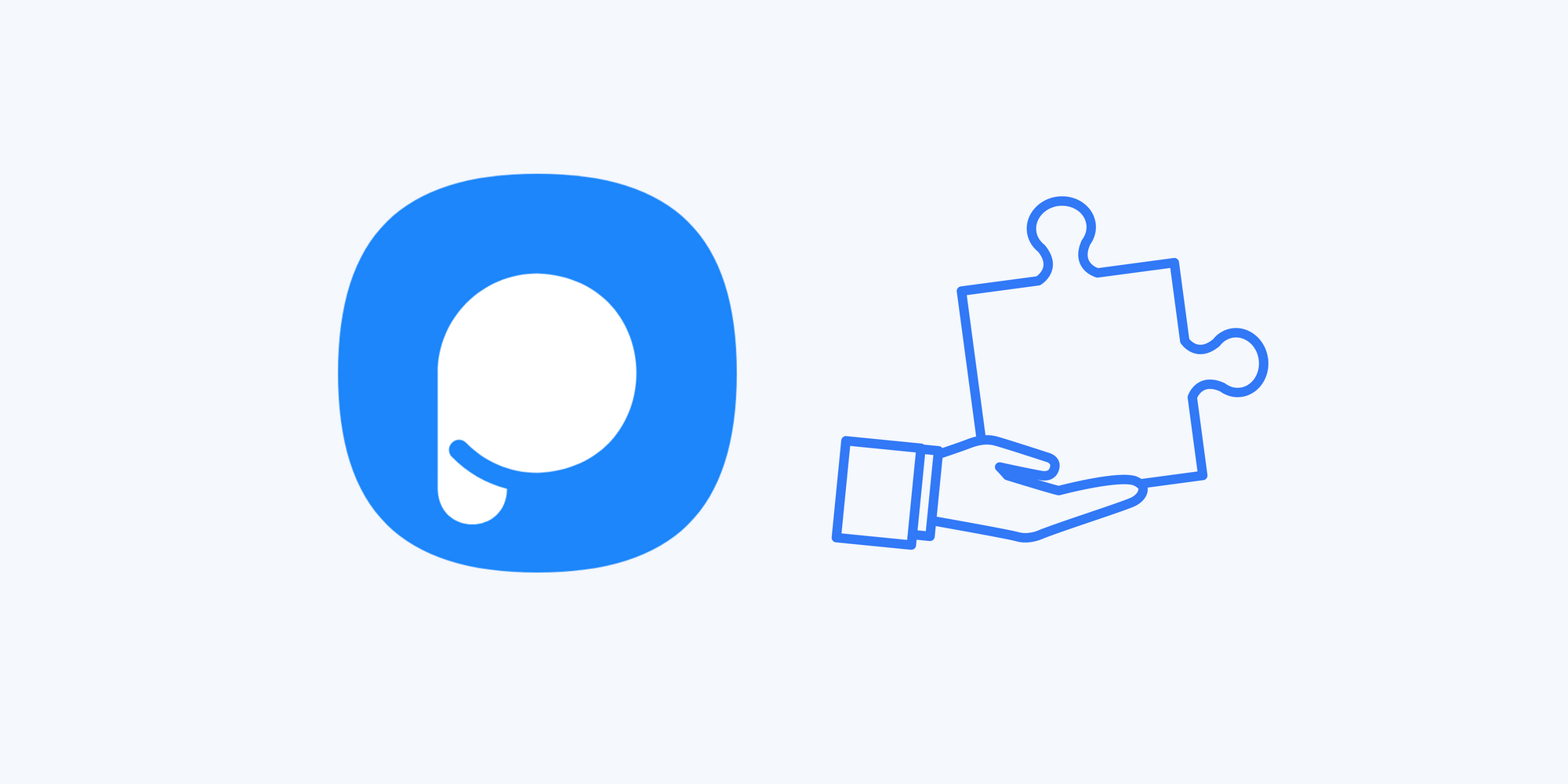 Popupsmart Templates
Increase Sales Conversion→ If you're having difficulty turning your website traffic into sales, Popupsmart may be able to help. Their popups, which can be created in just 5 minutes, can assist with increasing sales by featuring product recommendations, special offers, and cart abandonment reminders. Try Popupsmart to multiply your sales and improve customer conversion potentially.
---
Reduce Cart Abandonment→ Are your customers abandoning their carts? Prevent cart abandonment masterfully with exit popup technology. Display your win-back offer at the right time to boost your revenue. Just create your popup in 5 minutes and never lose potential buyers again.
---
Promote Products & Offers→ Use popups to draw the attention of potential customers to special offers, site-wide sales, and recommended products on your website at the right moment. Offer an irresistible incentive to convert these potential customers into sales or use popups to upsell or cross-sell products like a pro. Popups can be a powerful tool for promoting your products and increasing your revenue.
---
Collect Form Submission→ If you're having difficulty collecting form submissions from visitors and customers, you can use Popupsmart to create user-friendly popup forms. These forms can gather data from users and help you get to know your customers better. Use them to capture and qualify leads with contact forms and establish a connection with your audience. Popup forms can be an effective tool for increasing customer engagement and gathering valuable information.
---
Get More Phone Calls→ If you want to reach out to visitors who may not be ready to make a purchase yet, you can use Popupsmart to collect phone numbers using popups and special offers. This can give you the opportunity to contact these visitors via phone call or SMS to try and convert them into customers. You can also use popups to allow visitors to call you directly, potentially helping you to close more deals. Popups can be a useful tool for increasing customer engagement and making sales.
---
Grow Email List→If you're having difficulty growing your email list, Popupsmart may be able to help. By using popups, you can potentially gather high-quality email leads three times faster and increase your sales. All you need to do is create a popup in just 5 minutes and let the tool do the rest. Popups can be an effective way to expand your email list and grow your business.
---
Gamify Your Campaign→If you want to engage your visitors and increase conversions, you can use Popupsmart's gamification popups to encourage them to subscribe to your newsletter or make a purchase. Simply choose what you want to offer and let the game begin. Gamification popups can be a fun and effective way to engage visitors and increase conversions on your website.
---
Make Announcement→If you want to make sure that all users on your website see important news and notifications, you can use Popupsmart's announcement popups. These popups allow you to communicate important information to your users without disrupting their browsing experience. Announcement popups can be useful for ensuring that your message is seen and received by all visitors.
---
Increase User Engagement→ To convert visitors into customers, and it's important first to engage them and keep them interested in your website. Popupsmart can help you to do this by allowing you to promote related content, products, or campaigns to boost user engagement and keep visitors on your site longer. It's easy to create and customize your popups in just 5 minutes, so you can engage your audience immediately.
---
Collect Feedback& Surveys→ If you need to gather customer feedback but are having difficulty drawing attention to your surveys, Popupsmart's smart popup surveys may be able to help. These popups allow you to collect user data and feedback, which can be used to improve your products, service, or user experience. By using Popupsmart to gather customer insights and website experience data, you can make informed decisions about how to serve your customers best and grow your business.
---
Facilitate Social Sharing→ If you want to increase your social media followers, likes, and subscribers, you can use Popupsmart's popups to invite visitors to take action. You can generate views or quality connections on your social networks by using video or social sharing popups. Popups can be a powerful tool for growing your social media presence and increasing engagement with your audience.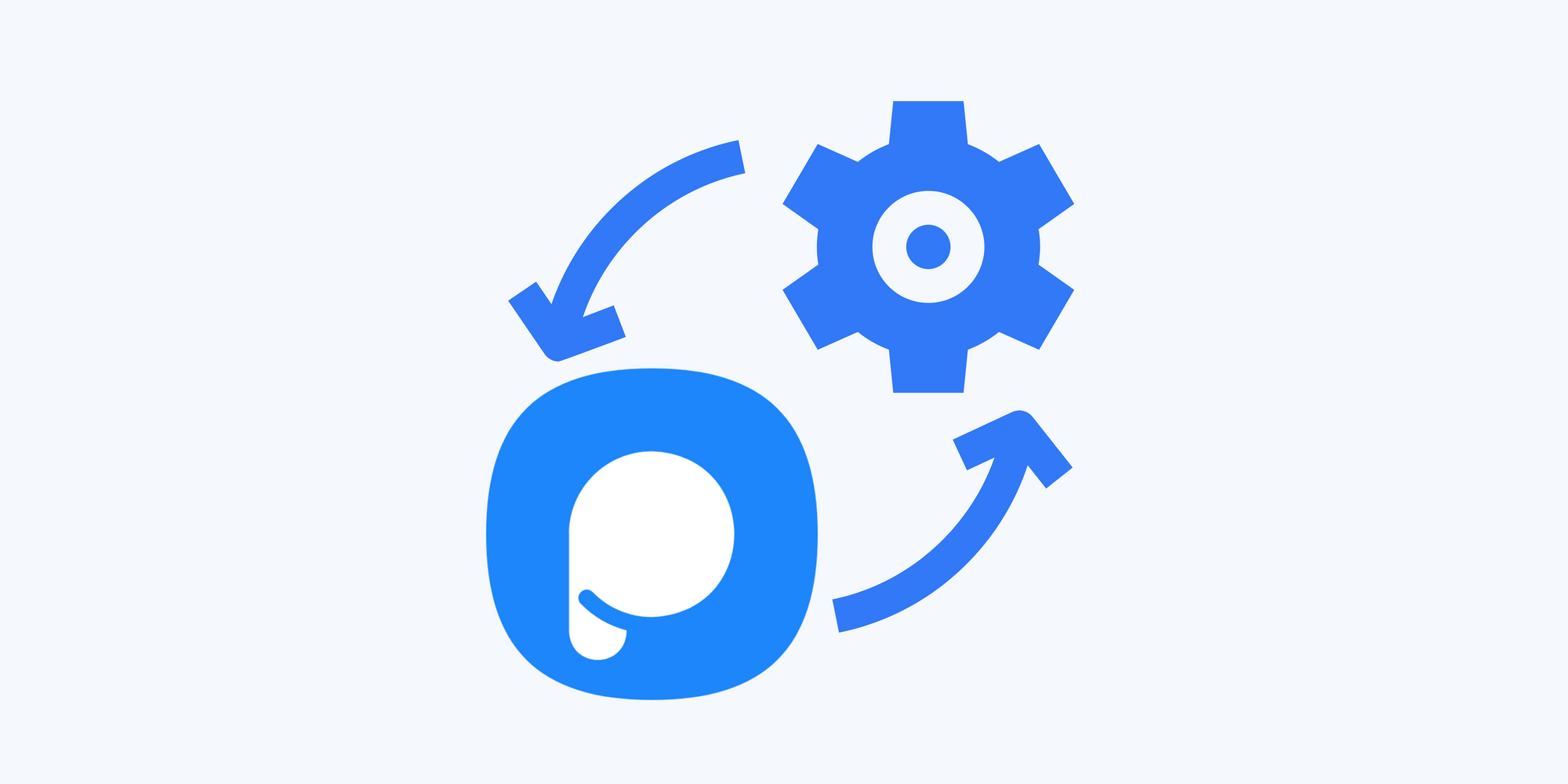 Popupsmart Integrations
Popupsmart has many integration options which you will want to prefer for your email marketing campaigns and your marketing strategy for growth.
Also, Popupsmart has direct and indirect CRM integrations along with many CMS integration opportunities.
The direct integrations of Popupsmart are as follows:
Mailchimp
Active Campaign
Customer.io
Drip
Email Octopus
SendinBlue
Hubspot
Klaviyo
MailerLite
SendGrid
Zapier
Make
Webhook
You can find more information about the integrations on the Popupsmart Integrations page!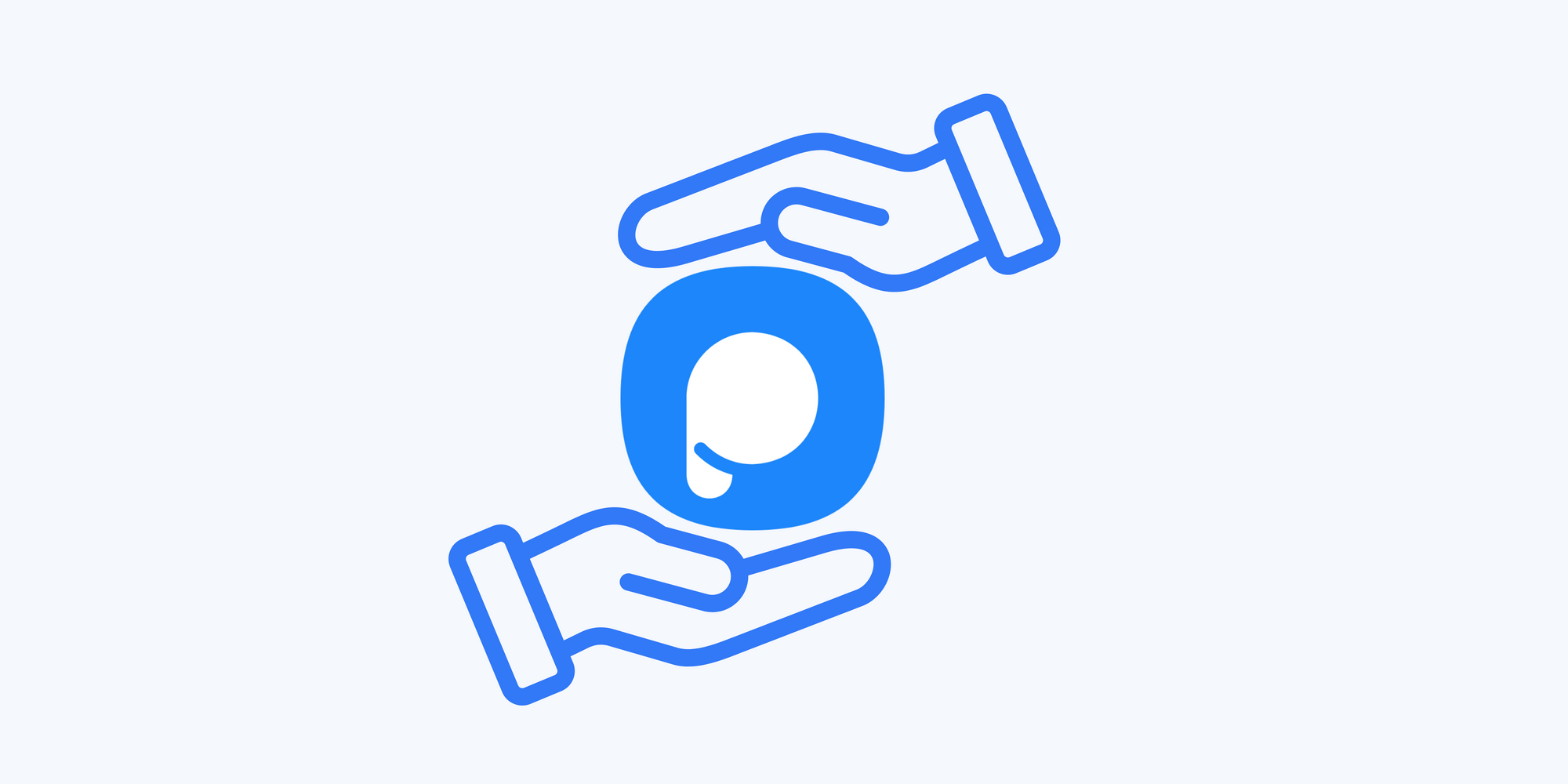 Popupsmart Documentation
There might appear questions in your mind about the details of Popupsmart, and we are here to cover all; feel free to discover the other documentation.
Popupsmart can cover what you need, and it is time to see if it covers all or not.
Check the Help Documentation of Popupsmart for more information.
Popupsmart FAQ
How Do I Access My Lead Data on Popupsmart?
At Popupsmart, the lead data collected through your popup builder is stored in the Lead Table for each campaign. This allows you to easily track and manage the leads that have been generated through your popups. By accessing the Lead Table, you can view detailed information about each lead, including their name, email address, and any other information that was collected through the popup.
In addition to viewing your leads, you can also use this data to analyze the performance of your popup campaigns. By analyzing the leads collected, you can identify patterns and trends that can help you optimize your marketing efforts for better results.
Can I Use Smart Tags for My Campaigns?
Yes, you can. Smart tags are specifically formatted texts that can be added to your popup campaigns to display dynamic, personalized content. By incorporating smart tags into your popups, you can customize the messaging and call-to-actions based on the individual viewer, which can help increase the effectiveness of your campaigns.
Popupsmart provides a range of smart tags that you can use to enhance the customization of your popups and drive better results for your business.

How Can I Reach Ready-Made Templates?
Popupsmart offers a variety of ready-made templates that you can use to quickly and easily create professional-quality popups. These templates are designed to meet businesses' needs and can be easily customized to match your specific branding and goals.
By leveraging these ready-made templates, you can launch effective popups in no time and focus on other important tasks. Additionally, the Popupsmart Showcase has campaign-specific templates you can clone and use as a starting point for your campaigns.