Wisepops is a popup builder that you can easily engage with your visitors.
We have thoroughly investigated and analyzed the key aspects of Wisepops and have created a comprehensive, impartial overview.
Discover why Wisepops is considered a successful popup builder on PopupBuilder.io, the authoritative source for popup builders.
Wisepops Product Tour
Wisepops is a quick and easy-to-use solution for building popups, banners, and bars for your visitors.
It can be set up in just a few minutes, regardless of the type of website or CMS used.
The platform is compatible with all websites, allowing users to create powerful campaigns without the need for extensive technical knowledge or support.
Wisepops provides more than just popup solutions; it allows users to take control of their entire website experience.

It saves users time and effort and provides a streamlined workflow, making it a convenient tool for website customization and customer engagement.
Wisepops has features to create a cohesive and personalized experience:
Drag-and-drop builder
Personalized popups, bars, and embeds
Popups to add value
Showing trust badges
Providing live chat
Displaying promotional offers
These features also lead to increased conversions and customer satisfaction.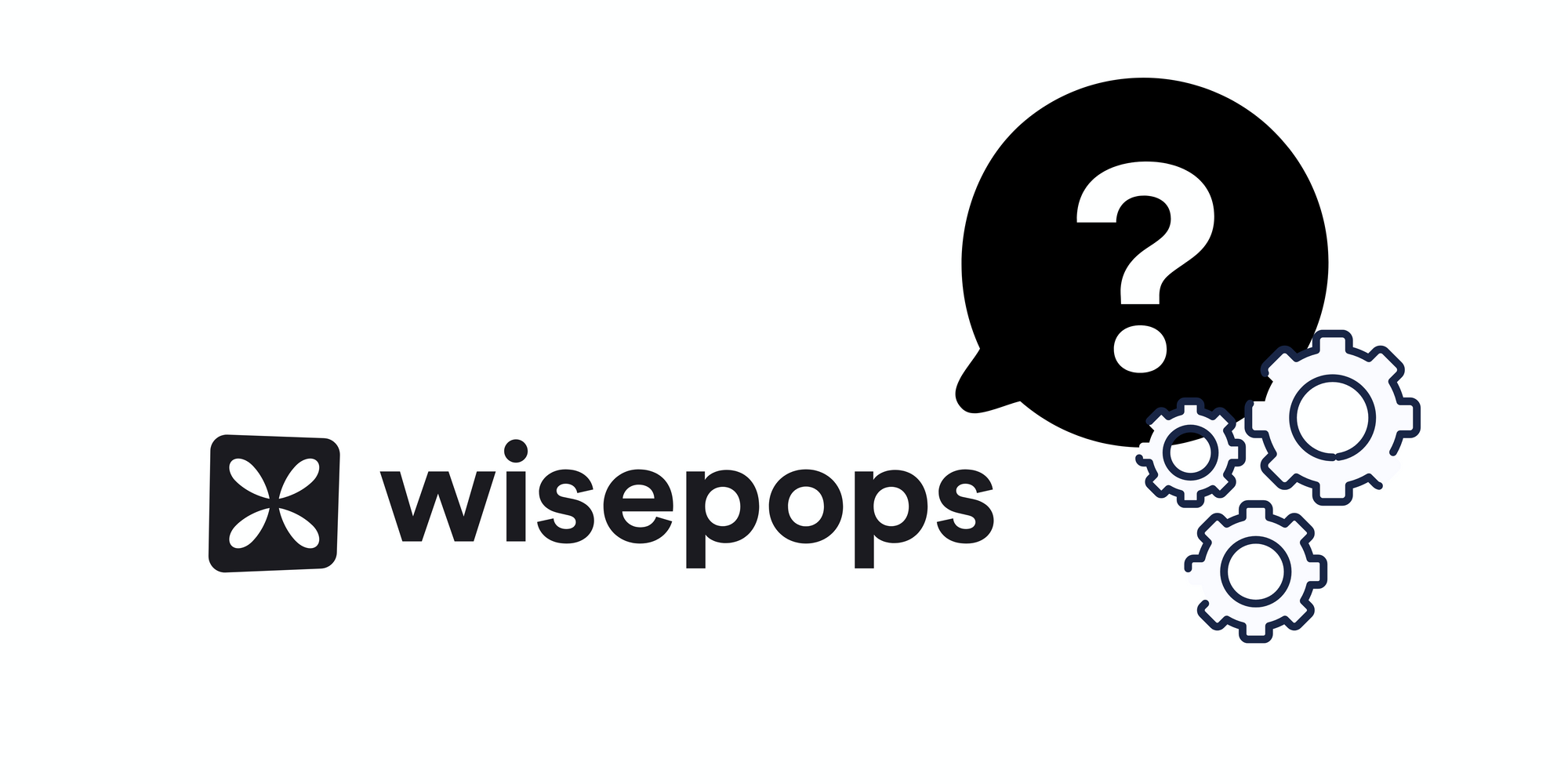 How Wisepops Works?
Wisepops has worked with a diverse range of well-known brands, such as Heineken, Vans, Decathlon, Jaguar, Unilever, Ally, Blume, Wethenew, Asphalte, and Volcom.
Wisepops is equipped with a user-friendly, no-code drag-and-drop builder that allows users to design visually appealing and professional-looking popups with ease.
It features a wide array of options, such as lightbox, mobile, and slide-in popups, making it a suitable tool for a variety of lead generation techniques.
The platform has been designed to empower users with minimal design or development experience to create captivating and effective popups in a matter of clicks.
Whether it be a spin-to-win game or a countdown deal, these messages are designed to be aesthetically pleasing and provide a valuable engagement opportunity for your website visitors.
The intuitive and easy-to-use interface of the builder is a powerful tool, allowing users to create visually appealing popups without the need for programming or design knowledge.
This is a valuable feature for users who seek to create high-quality popups without the need for additional resources such as developers or designers.
Users can set up Wisepops on their website by using one of the available methods:
Copy-paste: By copying a small snippet of code provided by Wisepops and pasting it into the code of their website.
One-click plugins: Wisepops also offers a range of one-click plugins that users can use to set up Wisepops on popular website-building platforms like WordPress, Shopify, Magento, and more.
Either way, the process is fast, easy, and requires no technical knowledge.
Upgrade your website's user experience with Wisepops.
This allows users to take full control of their website's customer engagement and easily create powerful campaigns.
Wisepops also provides the ability to edit campaigns on the fly. This means that users can make changes to their campaigns as they monitor their performance, allowing them to optimize their popups in real time.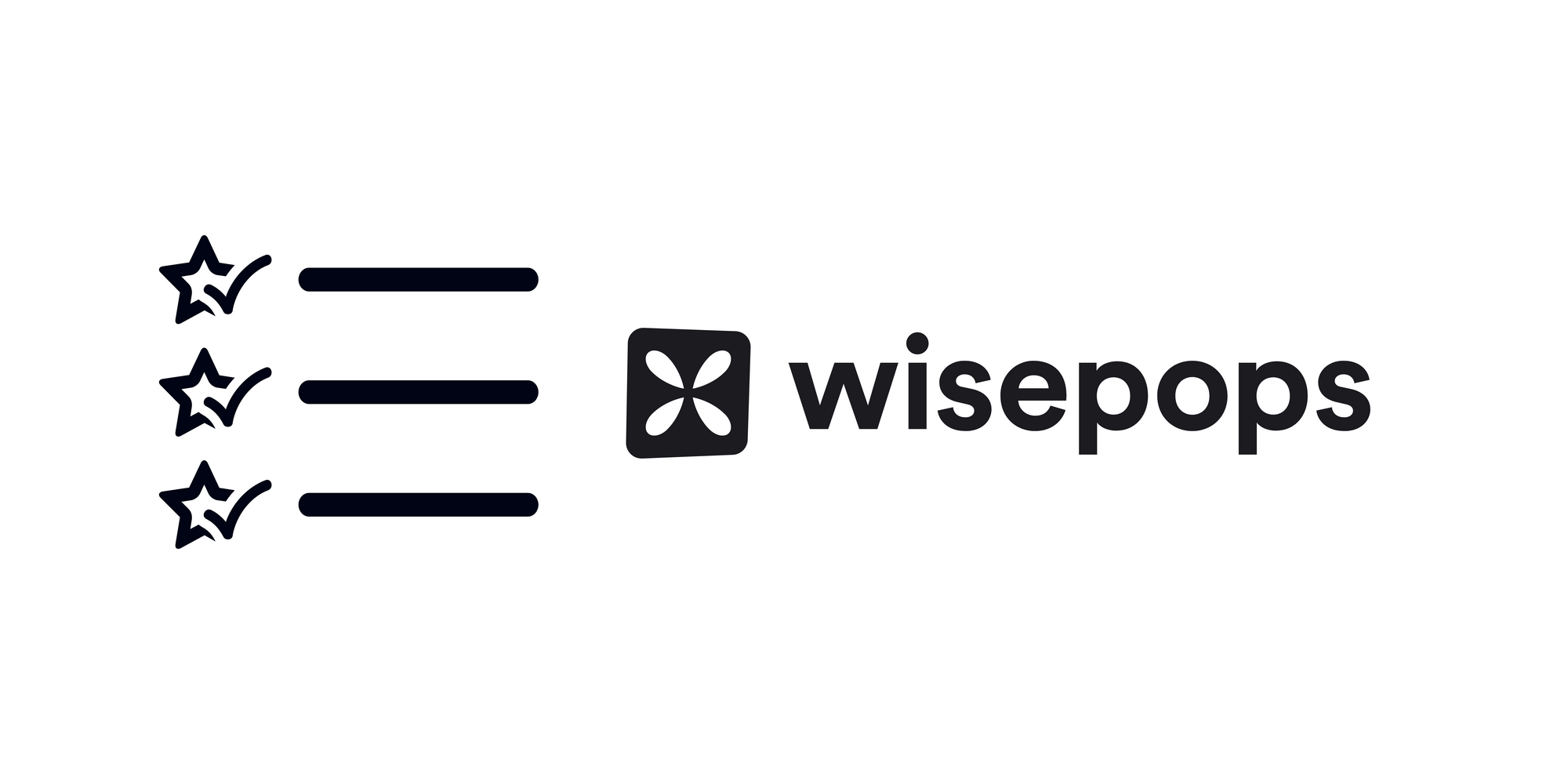 Wisepops Features
Wisepops is a comprehensive popup creation platform designed to streamline the process of creating visually appealing and professional modals and popups.
💡
Advanced Targeting Capabilities
The platform offers more than 40 one-click and advanced targeting options, enabling users to segment their audience and precisely tailor their campaigns.
It allows you to reach your desired audience at the most appropriate time, increasing the chances of success.
This feature is accomplished through the availability of more than thirty targeting options, allowing you to customize your campaigns to suit the specific needs of your audience.
This targeting can be done through various methods such as Triggers, Audience, and Custom.
Triggers allow users to select specific actions that trigger a campaign to show, while Audience targeting allows users to define their target audience based on factors such as location, behavior, and demographics.
Lastly, custom targeting allows users to use their own data to achieve the most advanced targeting.
Wisepops enables the collection of both SMS and email leads, making it a versatile tool for lead generation.
This also allows you to reach more potential customers through different communication channels.
💡
Real-Time Synchronization
Wisepops offers real-time synchronization with multiple CRMs and enables advanced lead information collection to help you understand your audience and personalize your communication, making it a comprehensive solution for lead generation and customer engagement.
💡
Detailed Lead Collection
The platform also allows you to create advanced popup forms that can help you gather more detailed information about your leads.
This can include information such as birthdate, first name, and preferences, enabling you to build rich contact profiles and gain a deeper understanding of your audience.
This feature also makes it easy to personalize your communication and offers, increasing the chances of conversions.
💡
User Experience Prioritization
Wisepops also prioritizes user experience on mobile devices; it offers a mobile-friendly design and a robust mobile exit-intent detection algorithm, enabling you to create targeted offers for mobile visitors who are about to leave your site. This helps you to retain potential customers who may otherwise have been lost.
The platform is highly versatile and compatible with all CMS, including e-commerce stores, WordPress websites, and personal websites, making it a suitable solution for a wide range of businesses.
💡
Compliance with Regulations
In line with its commitment to user satisfaction, Wisepops prioritizes compliance with regulations such as the CCPA and GDPR.
It ensures that the platform is compliant and adheres to strict security standards to protect user data.
This helps to provide peace of mind that data collection is carried out in a manner that is secure and compliant with regulations.
💡
Analytics & Testing Capabilities
The analytics and testing capabilities of Wisepops allow users to make data-driven decisions and optimize their campaigns for maximum effectiveness.
This feature helps users to optimize their campaigns and achieve the best results.
Users can also take advantage of one-click A/B testing to validate their ideas and optimize the performance of their campaigns.
This feature enables users to test different versions of their popups, allowing them to identify which elements work best and to make data-driven decisions to improve the performance of their campaigns.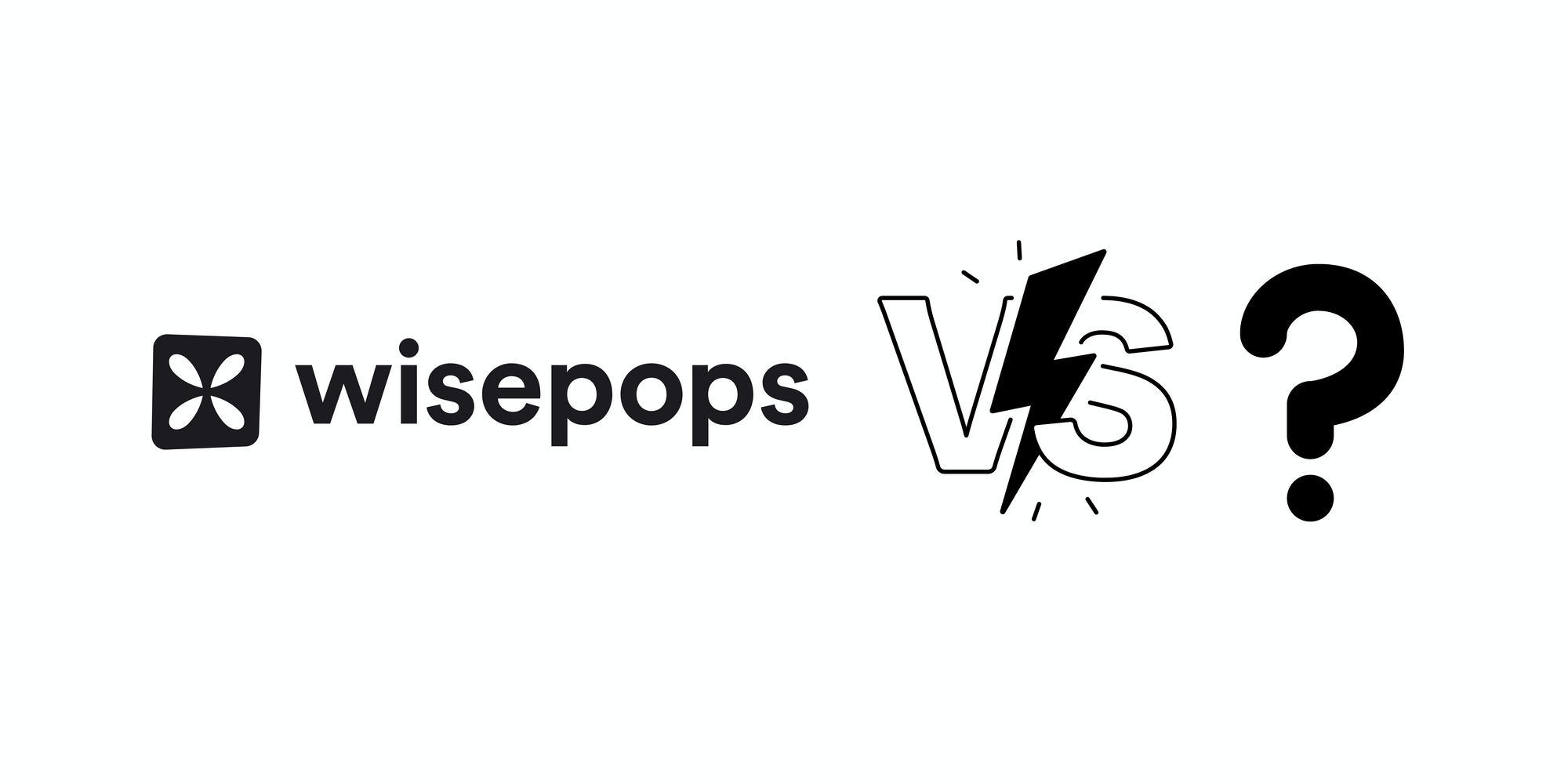 Wisepops Alternatives
OptinMonster
OptinMonster is a conversion optimization tool that helps businesses increase their email lists by creating and displaying opt-in forms on their website.
It offers a user-friendly interface, split testing, and refined targeting options.
Additionally, it integrates with various email marketing and CRM platforms.
However, you may require some knowledge of HTML and CSS for full customization.
Here is a detailed comparison of Wisepops and OptinMonster.
---
OptiMonk
OptiMonk is a conversion optimization platform that allows users to personalize their website and generate leads by creating and customizing opt-in forms.
It offers a range of resources and guidance to help users achieve their goals and integrates with various email marketing and CRM platforms.
Plus, you can reach a wide range of different templates for different aims.
Here is a detailed comparison of Wisepops and OptiMonk.
---
Hello Bar
Hello Bar is a website optimization tool that allows users to create and display web elements, such as notifications, calls to action, and opt-in forms.
It offers extensive customization options and analytics to measure campaign effectiveness.
It can help increase conversions by encouraging visitors to take various actions, such as subscribing to a newsletter or making a purchase.
However, a subscription fee is required; some visitors may find the web elements intrusive.
Here is a detailed comparison of Wisepops and Hello Bar.
---
Sleeknote
Sleeknote is a lead generation software that enables businesses to generate and display targeted opt-in forms and messages on their website.
There are features such as multiple opt-in form types, advanced targeting options, A/B testing, integration with email marketing and CRM platforms, and detailed analytics.
Sleeknote provides businesses the tools they need to acquire potential customers' contact details and optimize their website's conversion rate.
Here is a detailed comparison of Wisepops and Sleeknote.
---
Popupsmart
Popupsmart is a no-code popup builder that helps small businesses improve their website's conversions and engagement.
With customizable templates, drag-and-drop customization options, multi-step popups, and gamification features, Popupsmart allows businesses to grow their email lists, collect form submissions, increase user engagement, promote products, make announcements, boost phone calls, and facilitate social sharing.
Popupsmart offers advanced audience targeting options, such as device, traffic source, and geographic location, as well as user behavior targeting options, such as exit intent and inactivity mode.
Here is a detailed comparison of Wisepops and Popupsmart.
---
For more details about these alternatives of Wisepops, visit the Wisepops Alternatives page.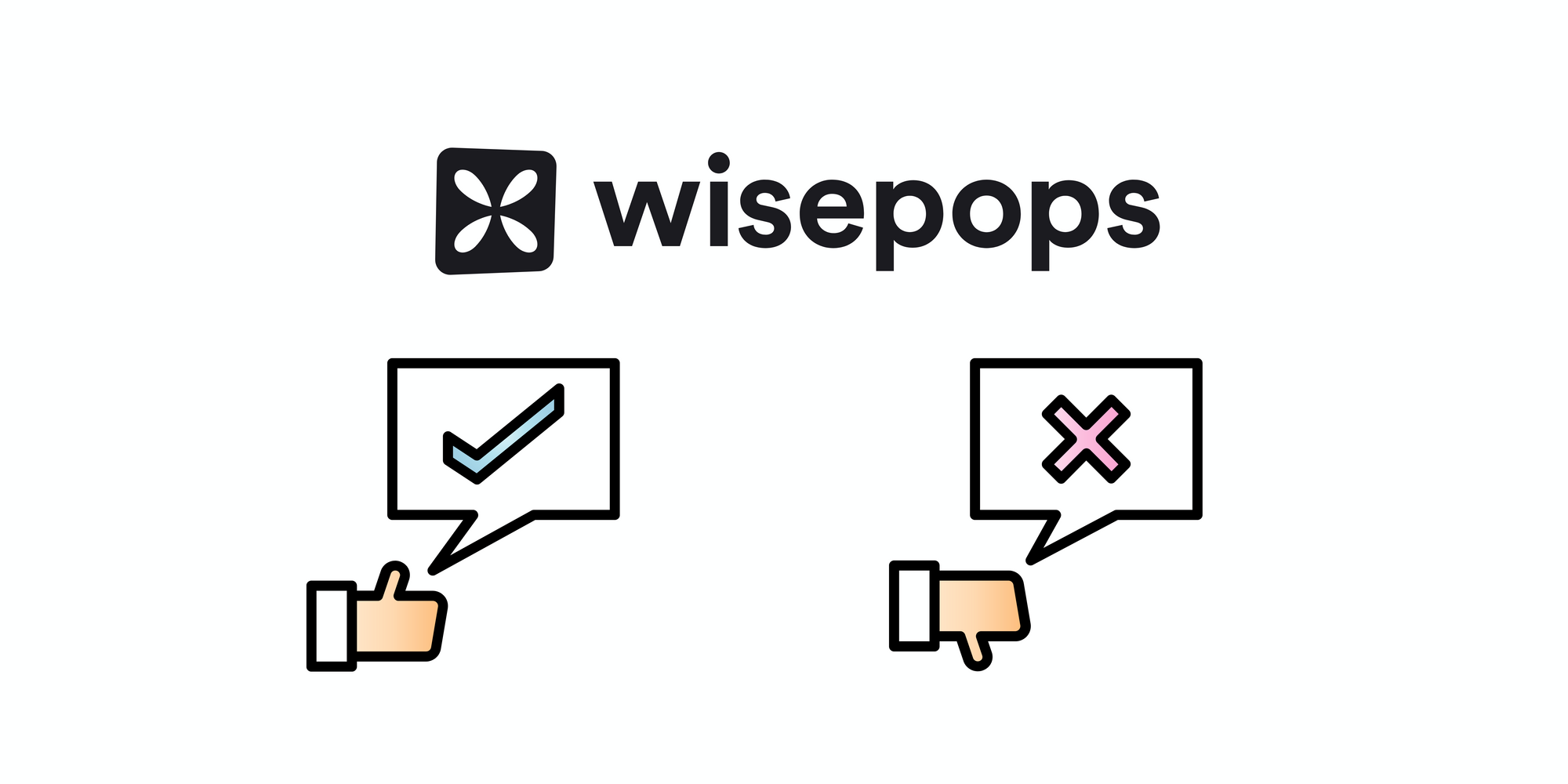 Wisepops Pros & Cons
We have observed the users' reviews of Wisepops to see its advantages and disadvantages.
It is better to see the results together. Let's see!

Some pros of Wisepops based on the reviews provided are:

Provides advanced targeting options
Quick and simple customization
Offers a variety of customizable templates
One-click integration with other platforms
Ability to import custom code
Offers real-time conversation activation
Suitable for GDPR compliance
Great for directing online visitors to sales and promotion pages
Customizability in terms of display conditions and methods
Provides a powerful solution for email collection.


Some cons of Wisepops based on the reviews are as the following:
Cost: Some users found Wisepops to be too expensive compared to other similar options.
Limited customization options: Some users found that it was not 100% customizable and that certain features, such as custom tick boxes, were not available.
Integration issues: Some users experienced inconsistencies with WisePops working for some users and difficulty in integrating with lesser-known CRM platforms.
Price options: Some users felt that there were not enough price options for a one-person small business.
Technical difficulties: Some users have reported that the program is not always easy to customize for designers and have had issues with compatibility with certain web browsers.
Limited niche options: Some users had trouble finding options for certain specific actions they wanted to take with the platform.
Support: While some users found support to be helpful, others found that support was not always able to solve all issues.
Inconsistencies: Some users have reported issues with WisePops working for some users but not others.
Compatibility issues: Some users have reported issues with WisePops being compatible with certain web browsers and operating systems.
Website functionality: Some users found that the platform was not fully integrated into website functionality by default.
Customization difficulties: Some users have reported difficulty in customizing the platform.
Limited CRM integration: Some users reported difficulty integrating Wisepops with their CRM platforms.

For further examination of Wisepops and the experience with Wisepops, you can check the Wisepops Review page.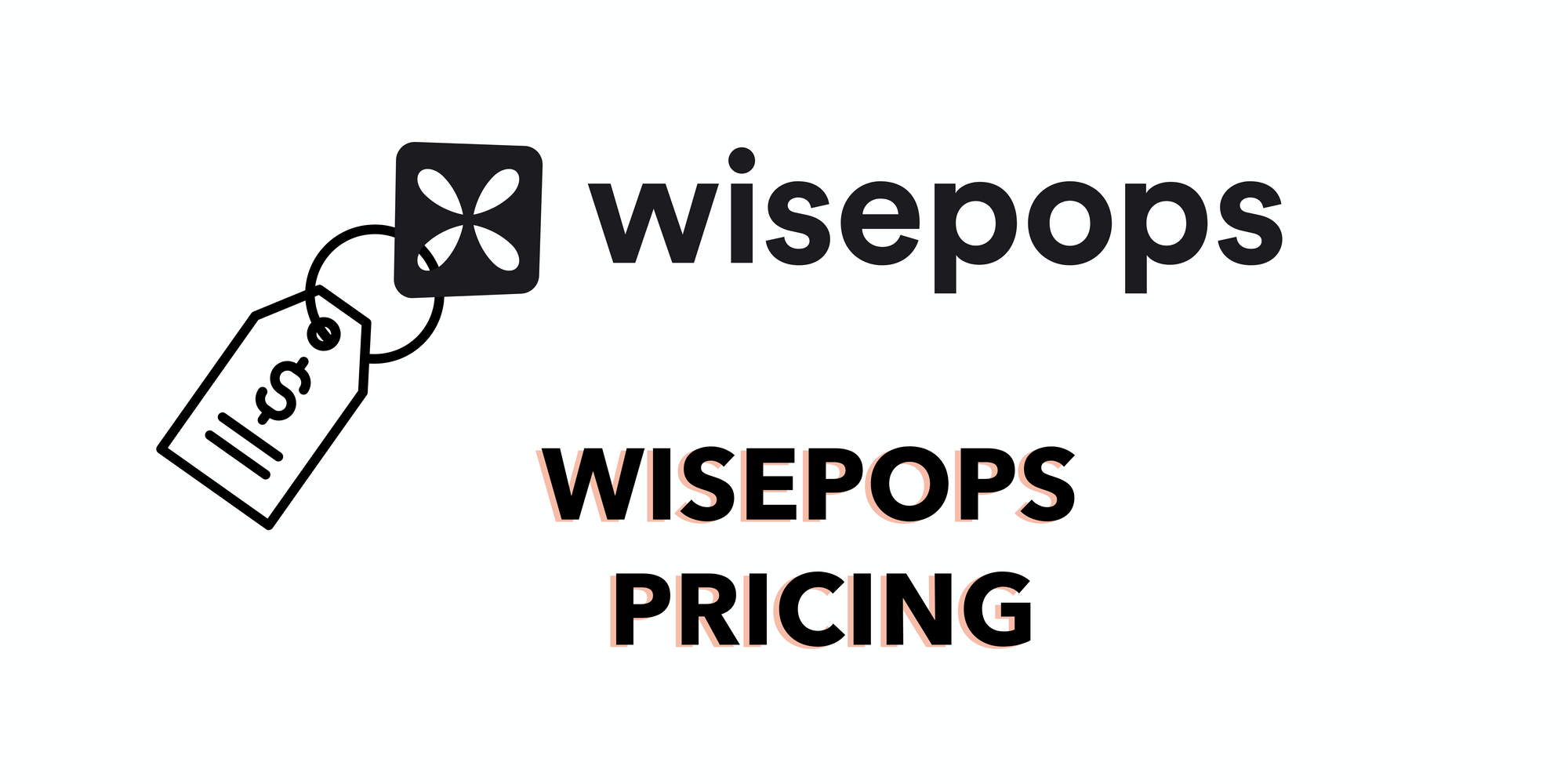 Wisepops Pricing
​​Wisepops offers a solution for engaging website visitors with intelligent popups, bars, and embeds.
You decide the cost of your needs yourself since there are various options to scale.
Their pricing plans include unlimited campaigns and users, A/B testing and scheduling, goal tracking, analytics, and 60+ ready-to-use campaign templates.
Advanced Shopify integration is also available. Specialized popups like gamification and exit-intent popups can be used to personalize targeting options based on visitor behavior, location, and language.
Furthermore, it supports 60+ CRMs and ESPs integrations.
You can examine the different pricing plans of Wisepops in more detail on the Wisepops Pricing page.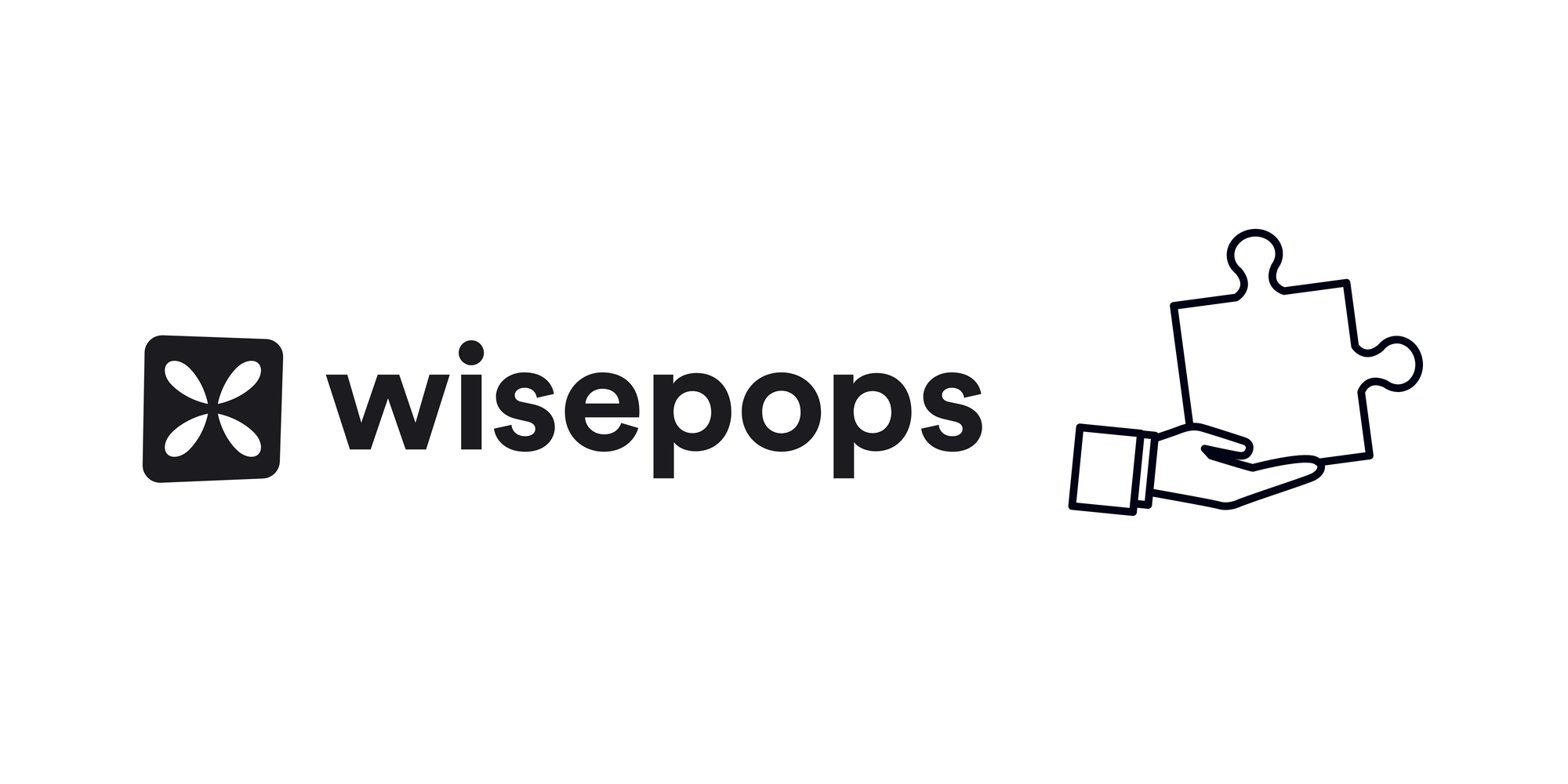 Wisepops Templates
Wisepops offers a wide range of campaigns to choose from, all tailored to help you achieve specific goals for your website.

From content campaigns that offer valuable information to your visitors to special offers that entice them to sign up for your newsletter, Wisepops offers a variety of ways to grow your audience.
💡
Another important goal for many businesses is to
drive sales
.
From rewards campaigns that incentivize repeat purchases to promotions and retention campaigns that keep your customers engaged and coming back for more, Wisepops can help you boost your sales.

Surveys and feedback popups are a great way to gain insight into what your customers like and dislike about your products or services and can help you make informed decisions about improving your offerings.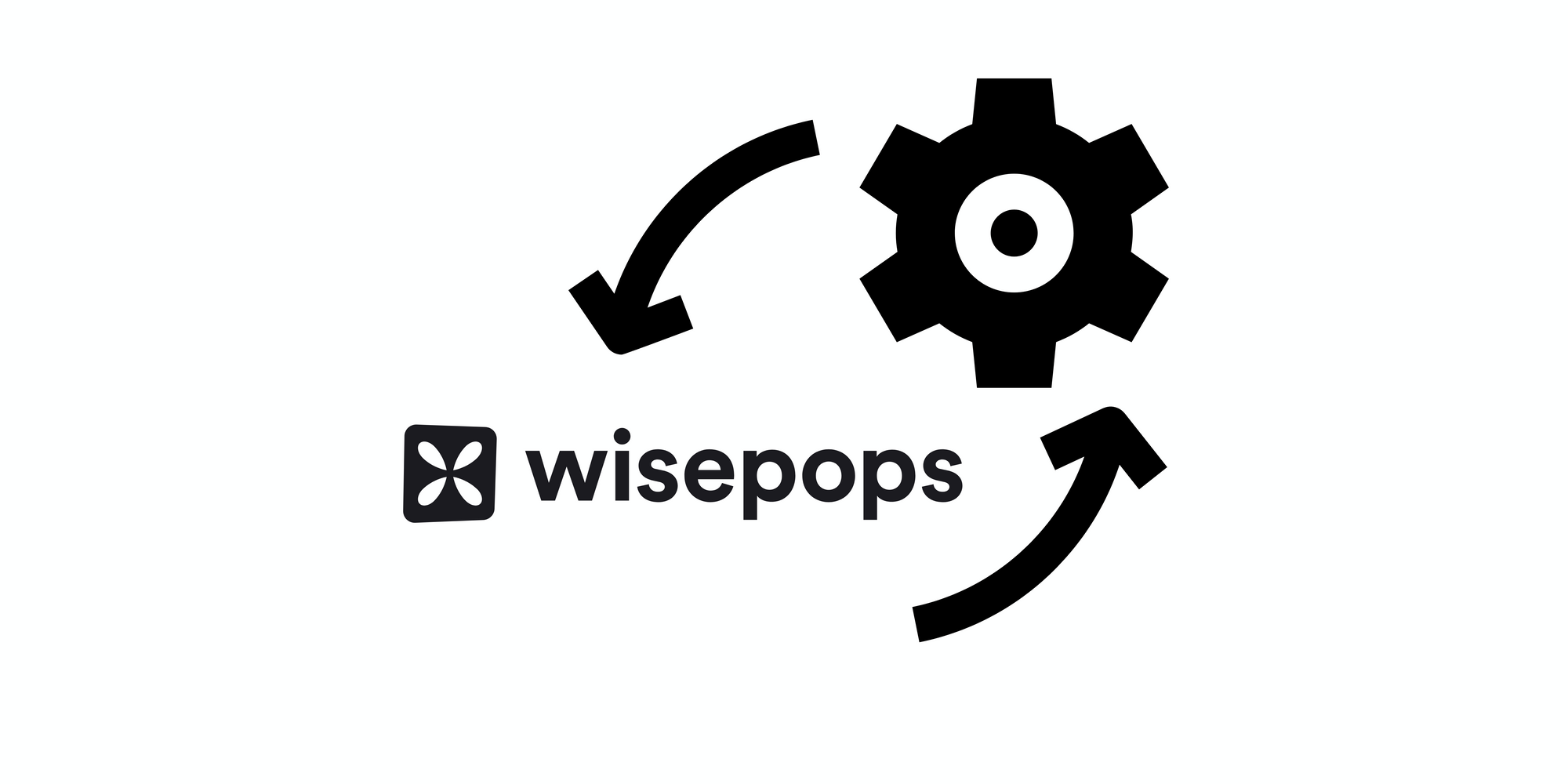 Wisepops Integrations
WisePops offers a variety of integrations that allow you to seamlessly connect your website to other tools and services you use.
Some of the integrations available include:
Email marketing platforms such as Mailchimp, Constant Contact, and Campaign Monitor allow you to easily build email lists and send targeted campaigns to your subscribers.
E-commerce platforms such as Shopify, WooCommerce, and Magento enable you to offer exclusive discounts and promotions to customers who have abandoned their shopping carts or those who have recently made a purchase.
Analytics and tracking tools, such as Google Analytics and Facebook Pixel, allow you to track the performance of your campaigns and gain valuable insights into your visitors' behavior.
Web push notifications allow you to reach out to visitors even when they're not on your website.
Live chat software such as Tawk.to, Livechat and Drift so that you can provide instant support and assistance to your customers.
CRM software like Salesforce, Pipedrive, and Zendesk allows you to manage and organize your leads and customer interactions in one central place.

Connecting your website with the tools and services you already use can streamline your workflow, improve your overall efficiency, and enhance the customer experience.
With the flexibility and versatility of the integrations provided by Wisepops, you can easily optimize your website's features and functionality to meet your specific business needs.
If you wonder how to integrate with some of these integrations of Wisepops, visit Wisepops Integrations now!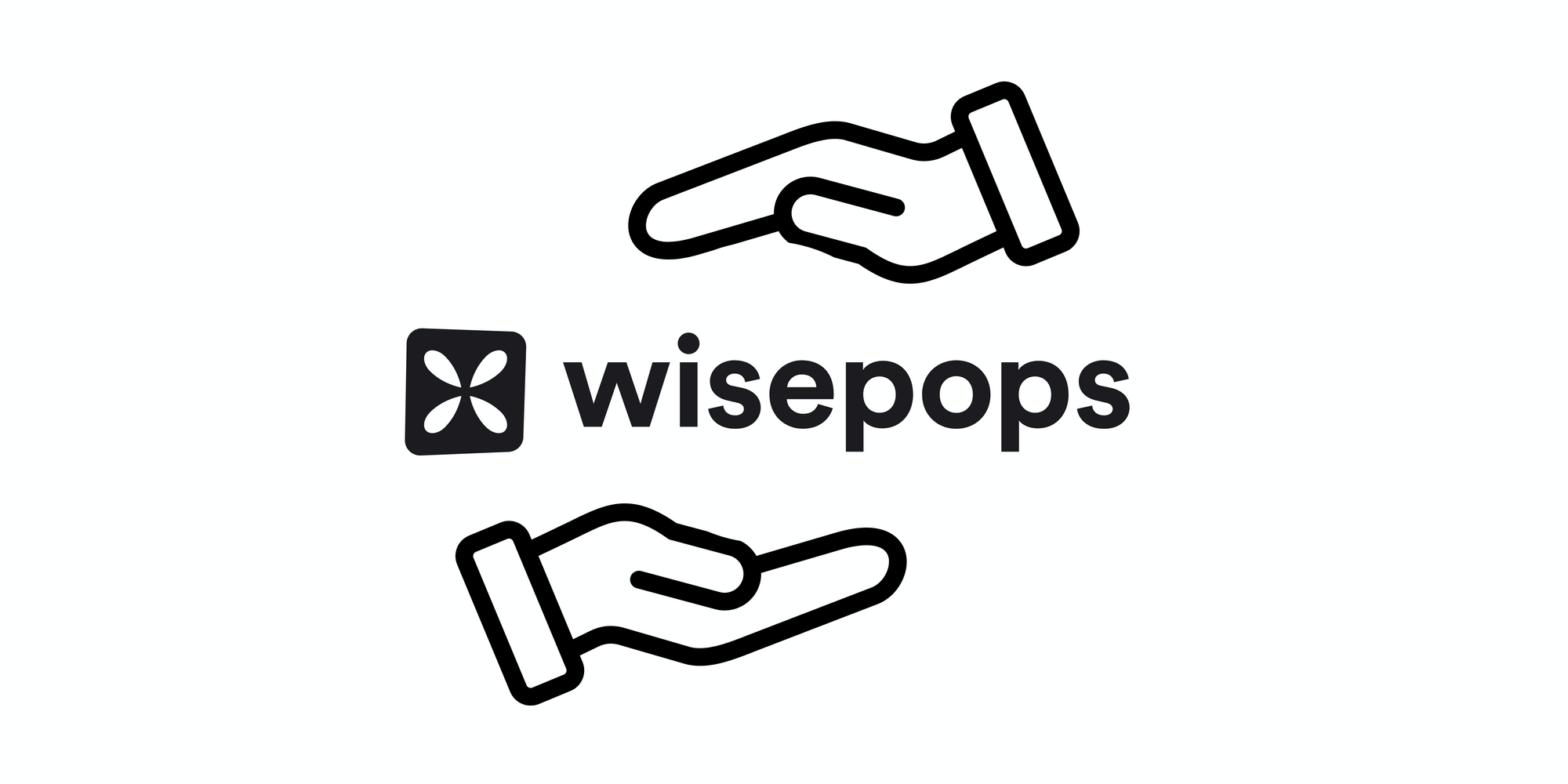 Wisepops Documentation
If you have any questions about Wisepops, we are here to provide answers.
Please consult our Wisepops Help Documentation to determine if Wisepops meets your needs.
Feel free to switch to the documents.
Wisepops FAQs
How to Stop and Start Campaigns?
As a user of Wisepops, you have the flexibility to control the activation and deactivation of your campaigns at any point in time directly from your dashboard. To pause or launch a campaign, simply follow these steps:
1. Navigate to your Wisepops dashboard and locate the campaign that you wish to modify.
2. Using the dropdown menu located in the Status column, select the desired action - whether it be to pause or launch the campaign.
3. With this feature, you can easily modify your campaigns in real-time and make quick adjustments as per the need. This gives you the ability to respond instantly to any changes in your website's traffic or other factors that may impact your campaign's performance. This feature is convenient and easy to use. It allows you to effectively manage your campaigns and make the necessary changes to optimize your results.
How to Duplicate and Move a Campaign?
Wisepops allows you to easily duplicate and move campaigns across different websites within your account. Here's a short version of how to do it:
Step 1: On your Wisepops dashboard, click "..." next to the campaign you want to duplicate and select "Duplicate" from the dropdown list.
Step 2: Choose the destination website you want to copy the campaign to, then click "Duplicate."
Step 3: Go to the destination website on the top left menu. The copied campaign will now be available for editing.
This feature is useful for businesses with multiple brands, domains, or websites. It saves time and allows for replicating campaigns across multiple sites easily.
Is Wisepops GDPR & CCPA Compliant?
Wisepops is fully compliant with both the GDPR and the CCPA. This means it has implemented necessary measures to ensure personal data is processed legally, fairly, and transparently, with robust security measures in place to protect data from unauthorized access, alteration, destruction, or loss. It also allows the user to have rights to access, rectify, delete or object their data.