Shopify is already renowned for its ease of use and the remarkable flexibility it offers in designing and operating online stores.
But sometimes, the small details make a big difference, and that's where popups come into play!
No two businesses are the same. Also, not all businesses' goals are the same in terms of increasing interaction or organizing their needs.
Hence, we will walk you through the process of crafting a perfect Shopify popup campaign tailored to your needs and marketing goals.
We will touch upon the necessary and effective details of adding a custom popup in the Shopify store that you can make use of. Let's start!
Why are Popups Important for Your Shopify Store?
The digital world is all about grabbing attention, and popups are one of the most effective tools to do so. But what exactly are popups?
They usually 'pop up' above the main content, demanding immediate attention.
This tactic is common and effective in the world of e-commerce, catching the viewer's interest and often directing their action towards a specific goal.
By implementing popups strategically in your Shopify store, you can enhance your sales funnels and boost conversions significantly.

✅
Wider Reach: Popups possess the power of interruption – in a good way! They catch the visitor's attention immediately to deliver your message or offer.
✅
Boost Conversions: Whether you want to increase email signups, enhance downloads, or multiply sales, a well-crafted popup can steer users toward your desired action.
✅
Increase Engagement: A smart and well-designed popup isn't just for selling. It could also be used to offer help and guidance or even entertain your audience with quizzes and games.
✅
Enhance User Experience: With exit-intent popups, you can offer discounts or deals when a visitor is about to leave, giving your potential customers another reason to stick around or return later.
What Popups Are Popular on Shopify Websites?

As you can see, popups can be a potent tool in your e-commerce marketing toolkit.
Now let's discuss some of the popular types of popups that Shopify entrepreneurs are leveraging for success:
💫
1. Entry Popups: These popups appear as soon as a visitor lands on your Shopify store. It could be used to welcome them with a special offer or a discount or simply ask them to subscribe to your newsletter.
💫
2. Exit-Intent Popups: They make use of mouse tracking technology to detect when a user is about to leave your site and display a special offer or a discount, or just a simple message targeted at retaining the visitor.
💫
3. Scroll-Triggered Popups: These are triggered when a visitor scrolls down to a certain point or section of the page. They can be used to offer more detailed or supplementary information or to showcase a special offer or product.
💫
4. Click Triggered Popups: These popups appear when a visitor clicks on a specific element, link, or image on your Shopify site. Like scroll-triggered popups, they can be used to provide more information, offer discounts, or ask for email signups.
💫
5. Time-Triggered Popups: As the name suggests, these popups appear after a user has spent a specific amount of time on your site. They're a great way to engage visitors who are spending time browsing through your store, indicating a higher level of interest.
💫
6. Content Lock Popups: These are more aggressive, where the visitors, in order to access certain content, a discount, or an offer, have to submit their email address or perform a similar action.
Different types of popups serve different purposes and can be used in harmony.
It's important to experiment with different combinations, monitor their performance, and optimize your strategy accordingly.
How to Add a Custom Popup in Shopify?
Adding a popup to your Shopify store is an amazingly simple process that can be summed up in just a few easy steps.
You don't need to be an expert in coding or web design. Shopify has streamlined the process of adding popups, providing you with a user-friendly, intuitive interface to work with.
1. Firstly, you need to decide on a suitable Shopify popup app for your store.
There are various options available on the Shopify App Store for you to choose from. The selection criteria should depend on your specific requirements and the functionality you seek.
2. After selecting an app, install the chosen Shopify Popup app on your Shopify store via the Shopify administrator dashboard.
3. After the popup app has been installed seamlessly, create a free account (if required). Most of the apps will prompt you to do so.
4. Now, you're all set to kick-start the process of creating a popup campaign. Create a campaign name that speaks to your brand and resonates with the campaign's goal.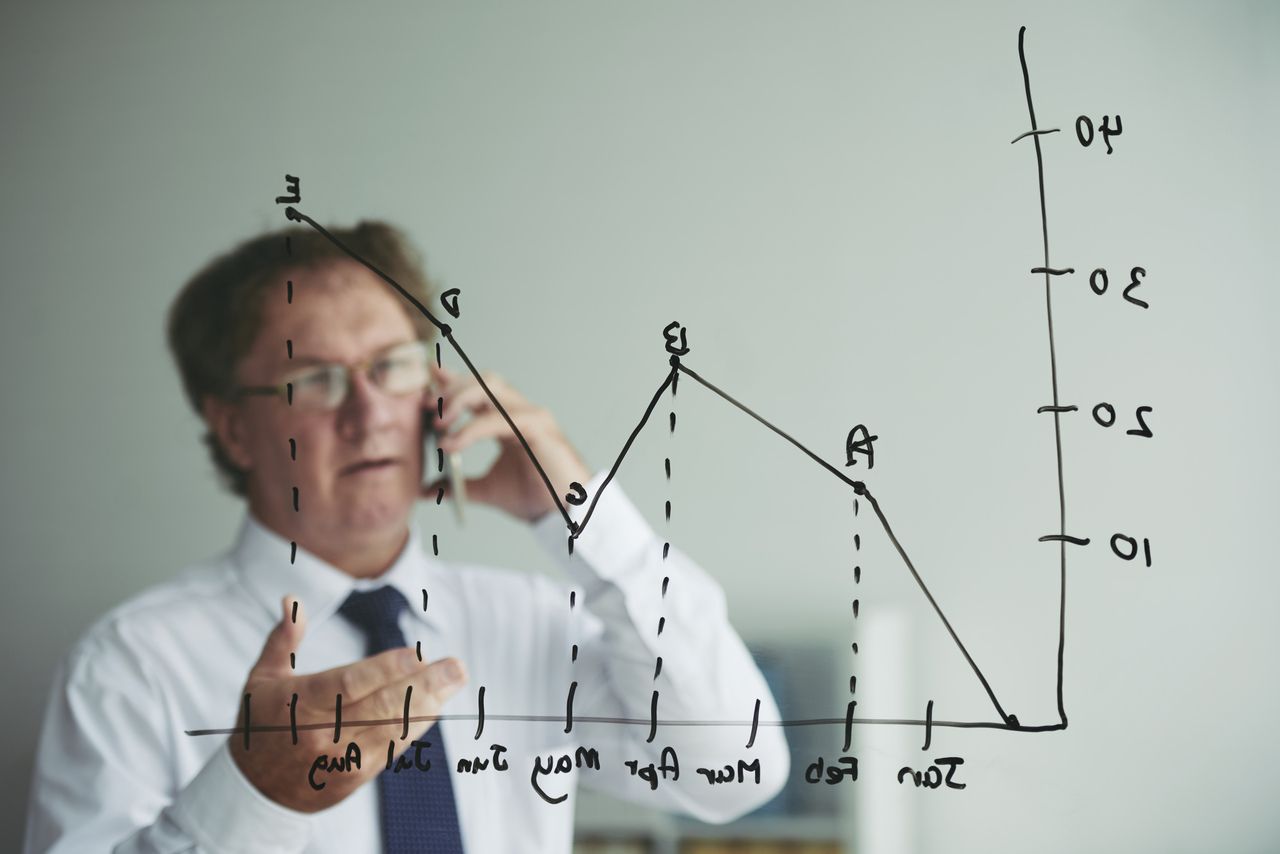 5. In most popup apps, you can easily complete this step using the 'New Campaign' button or a similar option.
6. Post-campaign creation, you will have the option to select your desired campaign goal. The goal could vary from boosting sales, generating emails, reducing cart abandonment, or getting more social media followers.
7. After the goal selection, you are required to pick out your desired template from a wide range of options. Opt for a template that aligns with your overall website design and your campaign goal.
8. Subsequent to template selection comes the 'Customization stage.' In this stage, you can personalize your popup using different fonts, colors, images, and more (depending on the popup app's capabilities).
9. The next important stage is setting up the trigger mechanisms for the popup display. Customize when and where your popup should be displayed to visitors by setting up scenarios.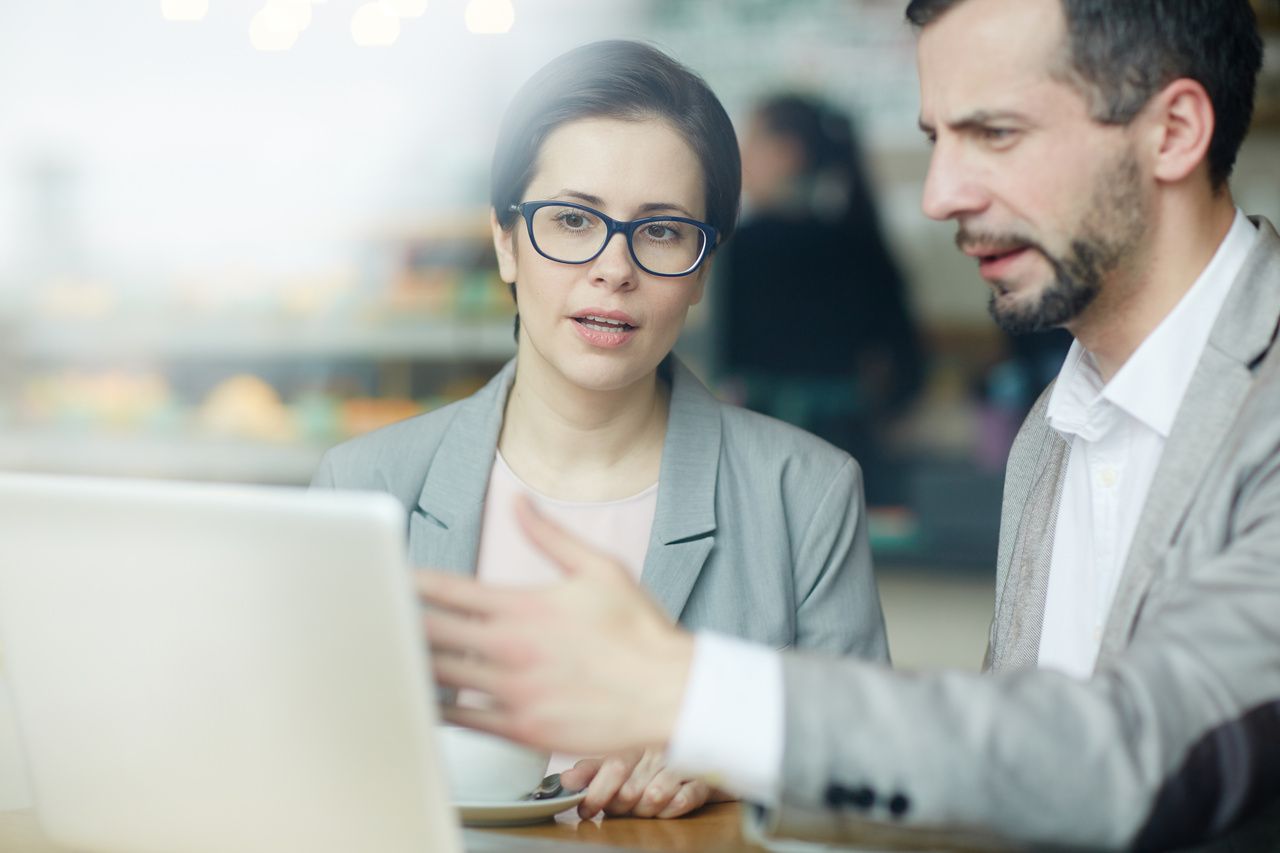 Ideas can range from timing-based scenarios, like page visit duration, exit intent, or scroll percentage, to event-based scenarios, such as clicking or hovering over an element on the page.
10. Lastly, activate your popup! Always check the campaign settings and preview the popup before making it live to catch any issues or errors.
Whichever app you choose, you will find these common steps in any of them. All the apps have been designed keeping the non-tech savvy users in mind.
If you follow these steps, you are sure to create compelling popups that will help improve your customer interaction, increase sales and conversions, and enhance your user experience.
✅ Do remember popups are a powerful tool when used appropriately when striking a balance.
❎ Don't interrupt your customers' shopping experience, but use the popups to add value to it.
Choosing a Shopify Popup App

In the Shopify ecosystem, different apps offer different features.
Therefore, choosing the most suitable popup app for your Shopify store is crucial to ensure your online marketing strategies are executed effectively.
When selecting your Shopify Popup app, here are some factors that you should consider:
💁🏻‍♀️
1. Functionality: This is the most important aspect to consider when choosing a Shopify popup app. Does the app provide the exact functionality that you need?

Make sure it allows you to customize the popup to match your website's aesthetics and your marketing goals.

Also, ensure it integrates well with the rest of your ecommerce setup and works smoothly, not affecting your website's load speed or functionality.
💁🏻‍♀️
2. Pricing: Some Shopify popup apps may offer free basic options for you to use.

However, for a fully-featured version, it might incur some cost. Ensure the app provides good value for the money you're willing to invest.

Remember, don't just go for the cheapest option - consider whether the app will generate a positive return on investment.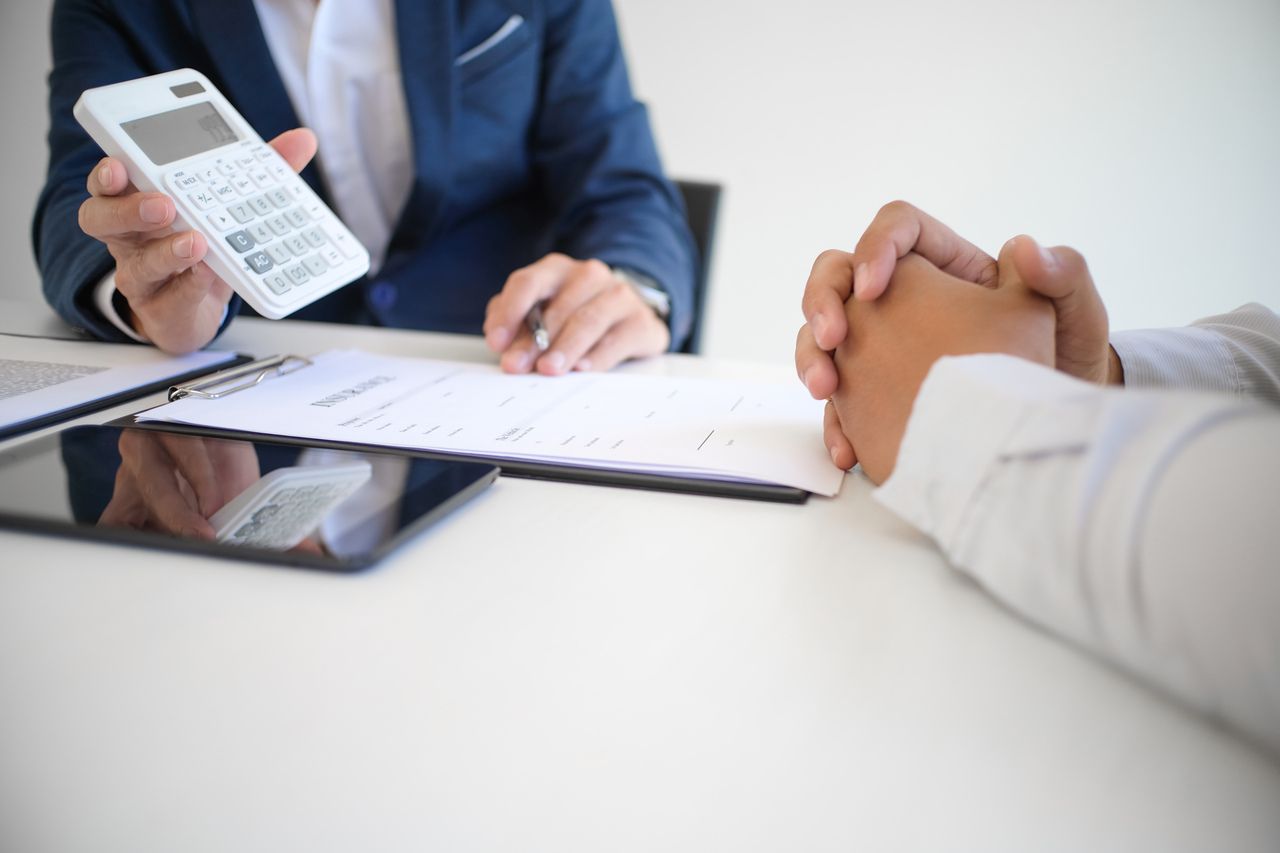 💁🏻‍♀️
3. User-friendliness: The app should be straightforward to use. Check whether it offers a user-friendly interface that doesn't require significant coding skills.
💁🏻‍♀️
4. Support and community: You might need help while using the app or encounter unforeseen issues.

It's always good to go for an app with an excellent support system and even a community of users for knowledge sharing.
To sum up, evaluating your unique needs and requirements and then comparing them with the available options is the key to choosing the right Shopify popup app.
Remember, a well-executed popup can potentially boost your conversions and drive significant traffic to your Shopify store.
So, it's worth investing the time upfront to select the best app for your unique needs.
Step 1: Install a Shopify Popup App to Your Store

Now that we've discussed the importance of choosing the right Shopify Popup app let's think about the first step: Installing the app in your Shopify store.
Here's how to do it in simple terms:
1. Open your Shopify admin dashboard and head straight to the 'Apps' section.
2. Click on the 'Visit the Shopify App Store' button on the upper right-hand corner of your screen.
3. Once you're redirected to the Shopify App Store, type the name of your chosen app in the search bar (For example, "Popup App"). Press 'Enter.'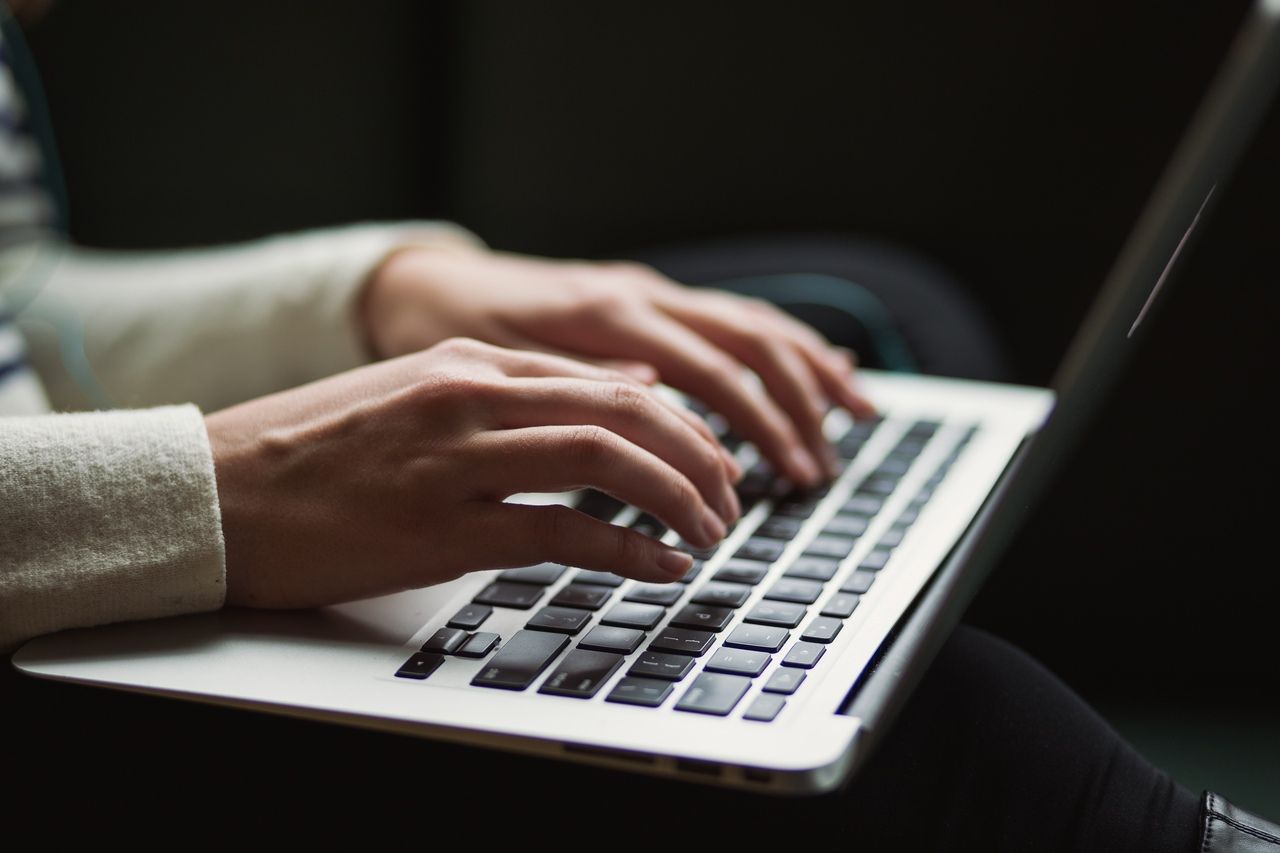 4. You'll be shown a list of available apps that match your search criteria. Look for your chosen app, and click on 'Add app.'
5. Review the permissions that the app requires to operate on your store. If you're comfortable with the permissions, click 'Install app.'
Bear in mind different apps might require slightly different steps for installation.
Step 2: Get a Free Account

Before you can start creating magnificent popups, you need to set up your account with the app, which is pretty straightforward:
1. Open the popup app from your Shopify dashboard.
2. Most apps will welcome you with a signup page. Start by providing the required information like your name, email address.
Using your professional or business email to ensure you receive relevant alerts and updates is usually a good idea.
3. Once you've entered the information, click on 'Create Account,' 'Sign Up,' or any similar button to proceed to the next step.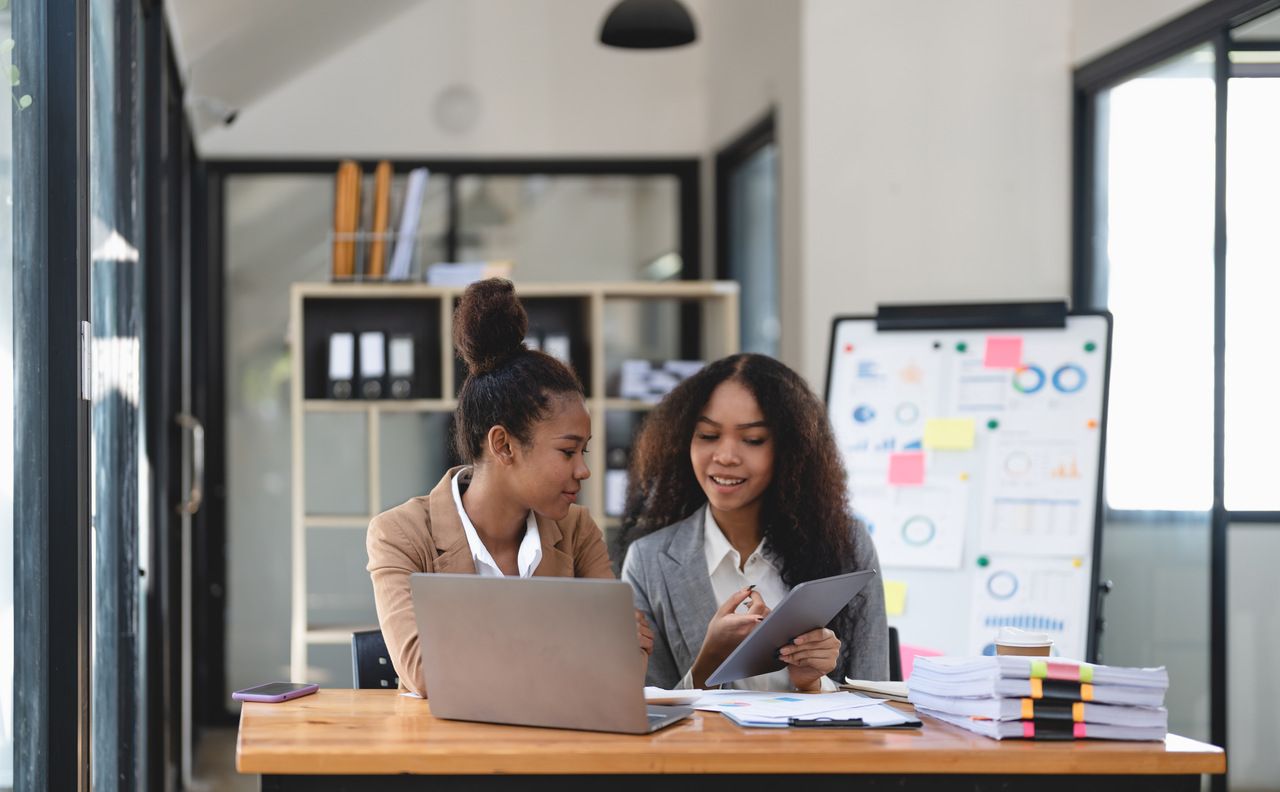 4. Some apps may send a verification code or link to your entered email for enhanced security.
Open your email, find the message from the popup app, and follow the instructions provided.
5. After you've successfully entered the verification code or clicked on the verification link, your account should be active.
You can now start exploring the wonderful world of Shopify popup creation and customization!
Now that we've covered how to choose, install your popup app, and set up your account, the real fun begins! Let's just say you're off to a great start!
Creating a Popup Campaign in Shopify
Diving into the wondrous world of popups and mastering Shopify? Adventure awaits!

It's time to create targeted, well-designed popup campaigns to give your shop the conversion boost it needs.
Step 3: Create a Campaign

Creating a popup campaign in Shopify is as simple as it sounds and begins with a creative mindset.
1. Start by opening your chosen popup app. Most apps will have a dashboard or a main panel where you'll find a button labeled "Create Campaign," "New Campaign," or something similar.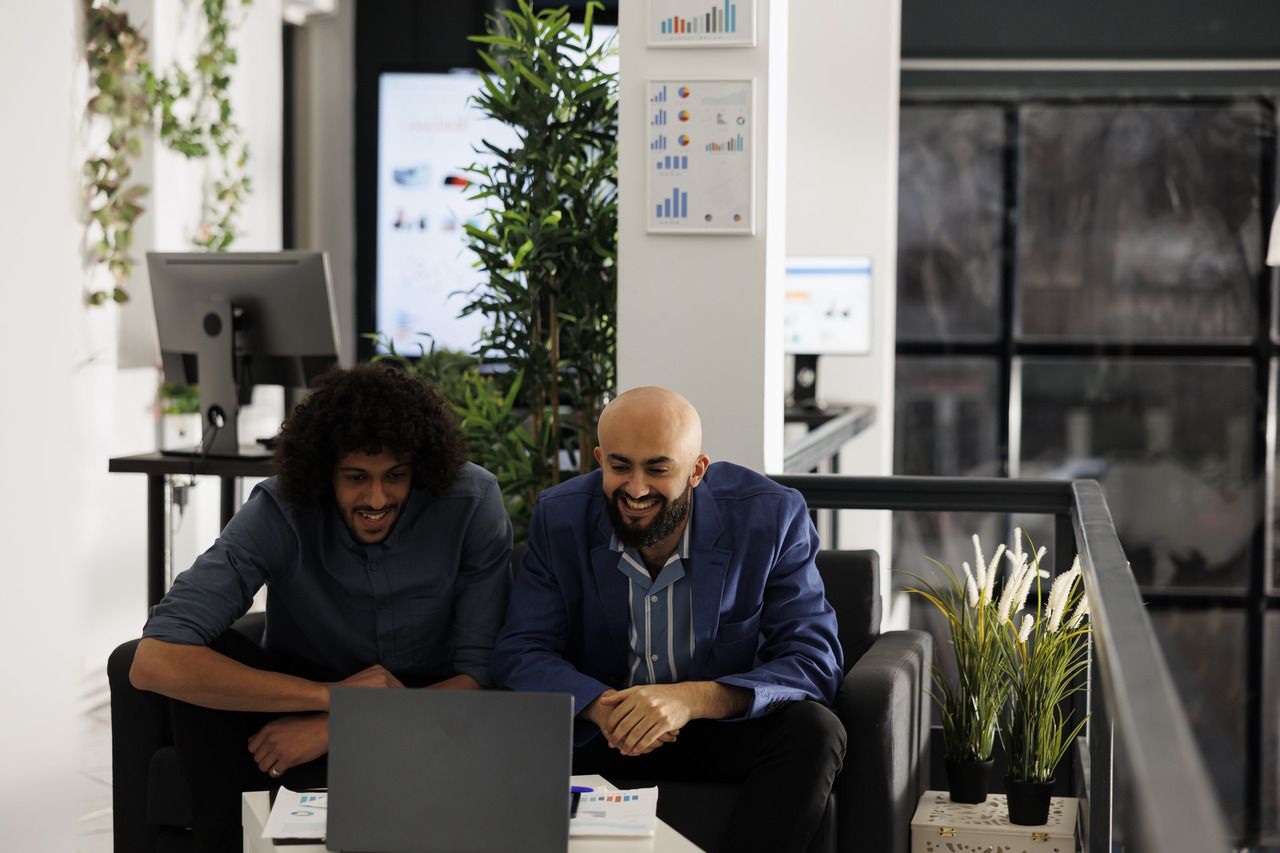 2. Click on the button to begin. You'll be asked to provide a unique name for your campaign.
Choose a descriptive name that reflects the goal or theme of your campaign. This will make it easier for you to track your campaigns in the future.
3. Some popup apps may also provide an option for campaign descriptions. Use this to note your campaign's main purpose or highlights briefly.
You've just created your first Shopify popup campaign!
Do remember each campaign you create should align with a particular marketing effort.
Step 4: Choose a Campaign Goal

Now that your campaign has a name, providing it with a purpose is essential.
Each campaign should have a well-defined goal contributing to your ecommerce store's larger objectives.
Choosing a campaign goal depends on what you want to achieve with your Shopify popup.
⭐
The most common goals include...

* boosting sales,
* collecting email addresses,
* reducing cart abandonment,
* increasing social media following.
Decide on an objective that is both measurable and relevant to your business. This will help you stay focused on what type of popup to create and what content to use.
Having a clearly defined goal is crucial because it determines the effectiveness of your Shopify popups. The more precise your goal, the higher your success rate!
Step 5: Select a Popup Template

This step is where happiness happens - you get to choose a beautiful template for your popup campaign:
1. After defining your campaign's goal, head back to your dashboard. Here, you'll likely find an option for 'Templates' or 'Choose a template.'
2. Take your time and browse through the available options. Most apps provide a variety of templates crafted for different purposes - newsletter signups, social media follow prompts, cart abandonment popups, or just simple welcome messages.
3. Once you have chosen a template that aligns with your brand and campaign goal, select it, and let's move to the next exciting stage.
Selecting the right template not only saves you time but also ensures you maintain a professional design.
This is the part when a well-designed popup can significantly enhance your brand and improve customer experience.
For social sharing popup examples 👇🏻
Step 6: Customize your Popup Design

With your chosen template in place, it's time to make it your own:
1. Most Shopify popup apps provide a rich editor that allows you to make design modifications to your chosen popup template. Changes can range from text color, size, and typeface to the background image and button design.
2. Add your campaign-specific content. Keep it conversational and enticing. Pro-tip: Make sure the language used resonates with your brand.
3. Don't forget to preview your popup design as you make changes. This will ensure your popup looks exactly how you want it to appear on your Shopify store.
Remember, the goal here is not just to create a popup that captures attention but also embodies the essence of your Shopify store.
Step 7: Configure a Popup Display Scenario
Customizing your popup is fun, isn't it? But guess what? It gets better!
Now, it is all about deciding when your popup shows:
Most popup apps provide display configuration settings. This lets you control where and when your popup should appear.
 For example, you may want your popup to appear only on specific pages, like the home page or a product category page, or maybe after a visitor has spent three seconds on any page.
Make sure to experiment with various scenarios. The best popup display scenario largely depends on your target audience and the goal of your popup.
Implementing the Popup on Your Shopify Store
We've made it to the most exciting part. You've worked hard on creating your Shopify popup, and now it's time to enjoy the fruits of your labor.
Brace yourself because here's how you can activate your Shopify popup and give your Shopify store the much-needed conversion boost!
Step 8: Activate your Shopify Popup

Activating popups is like turning the ignition key and starting your car.
It sets your plan in motion. Here's a simple guide on how to get them up and running:
1. Once you have crafted your perfect Shopify popup, head back to your app's main dashboard to go live.
2. Find your freshly-created campaign in the campaign list. Each campaign will generally have an option such as 'Status,' 'Activation,' or 'Action.'
3. To the right of this list item, there will be a switch, checkmark, or link which you can use to activate or deactivate your campaign. Click on it to activate the popup for your Shopify store.
4. Remember to check your popup on your Shopify store to see how it performs live. The popup should appear on your store just as you previewed it in the app.
Great! Your Shopify popup is now live and ready to entice your customers toward your desired action.
Each popup is an opportunity to boost your ROI, so make sure it's well-optimized.
Step 9: Create a Coupon Offer For Your Popup

Introducing offers such as discounts can be a great way to encourage your customers to take action. That's where a well-crafted Shopify popup shines.
Including a coupon offer on your popup not only adds value to your customers' purchases but also gives them a reason to act quickly. Here's how you can do it:
1. Head back to your app dashboard and find your live campaign.
2. Edit your campaign to include a coupon offer. This might look different depending on the app but usually involves going to the 'Content' or 'Design' settings.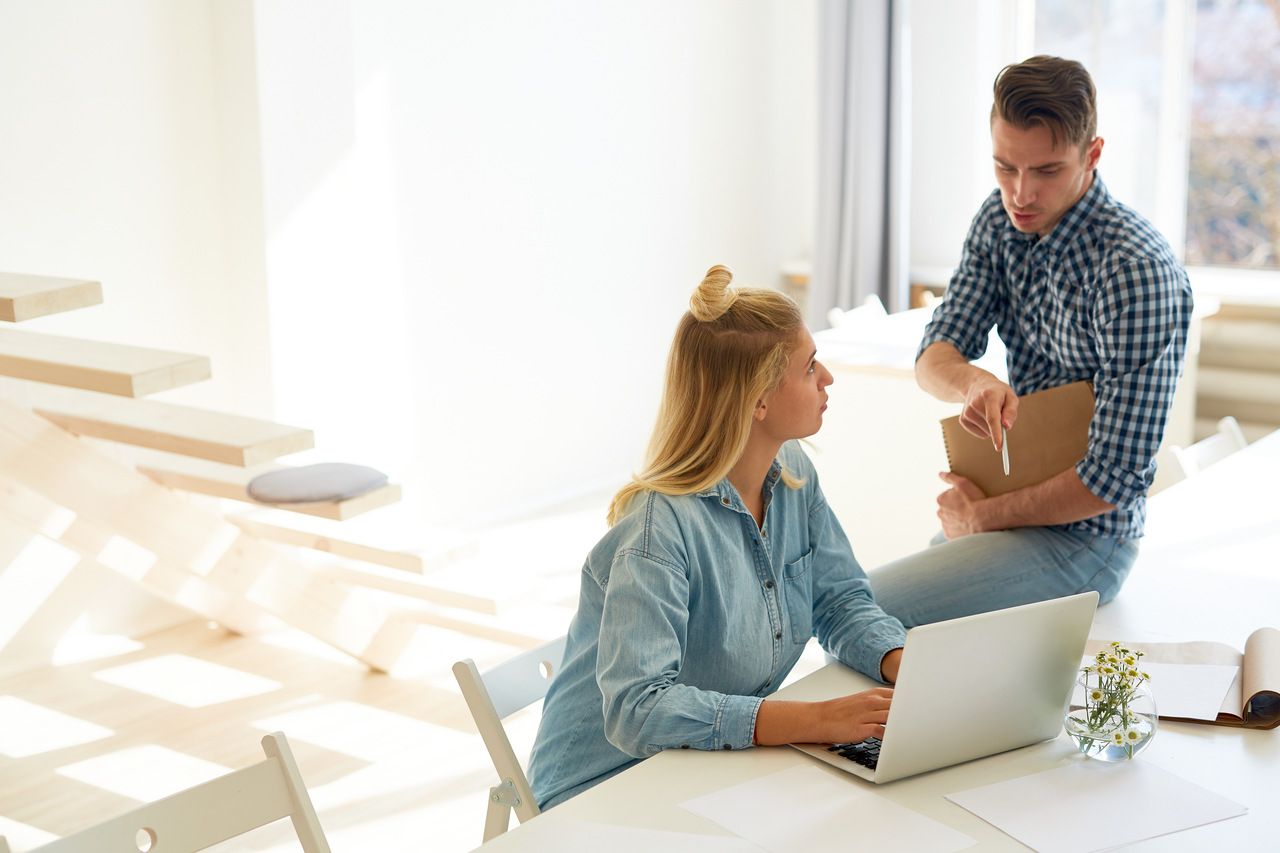 3. In the text section, add your coupon offer. It could be a flat discount, a percentage off, free shipping, or anything else that your customers would find valuable. Make sure to display the coupon code clearly.
4. It's best to set the coupon to copy upon click, which is usually an option available in the app. This makes it easier for your customers to use the coupon during checkout.
5. Preview the changes; save them if you are satisfied.
Just like that, your Shopify popup is now offering a unique deal to your customers, instigating them to finalize their purchases!
Remember, your purpose is not just to provide discounts but also to create a sense of urgency. The idea is to nudge the customers to act quickly before the amazing deal slips from their hands.
Ensuring Your Popup is Effective

To ensure your Shopify popups are successful, you must confirm that they work effectively.
Your popup could be visually stunning and have a fantastic offer, but if it isn't triggered at the right moment and seen by the right audience, it will fall short of achieving its purpose.
So, how do you ensure your Shopify popups are effective? By carefully setting your target audience and defining your popup triggers.
Let's dive into understanding these features:
Step 10: Set Your Target Audience and Triggers

Knowing who your popups are meant to engage with is just as crucial as creating a well-designed and compelling popup.
If your popup is irrelevant to your visitor, chances are they won't engage with it.
Let's break down how to define your target audience and set the right display triggers for maximum effectiveness:
✳️
Defining Your Target Audience
Most Shopify popup apps offer options for audience targeting based on browser behavior, location, device, and other criteria.
Start by defining your visitor segments. You can segment visitors based on their demographics, behavior on your Shopify store, purchasing history, and even the device they're using.
After identifying your visitor segments, you can target specific popups towards each group. This means crafting unique content and offers that appeal to each segment's specific wants and needs.
✳️
Setting the Right Triggers
Popup triggers are the conditions you set to determine when your popup should appear on your Shopify store. Most apps offer different types of triggers like time-based triggers, scroll triggers, click triggers, and exit triggers.
Choose the most suitable trigger for your popup Based on your campaign goal and target audience. For example, an exit trigger would be most suitable if your goal is to reduce cart abandonment.
Multiple triggers can be effective, but overuse can lead to annoying visitors rather than enticing them.
Review and Launch
Finally, here we are! Before you push the launch button to go live, always take time to review everything.
This crucial review process ensures that your popup is ready for its prime-time debut!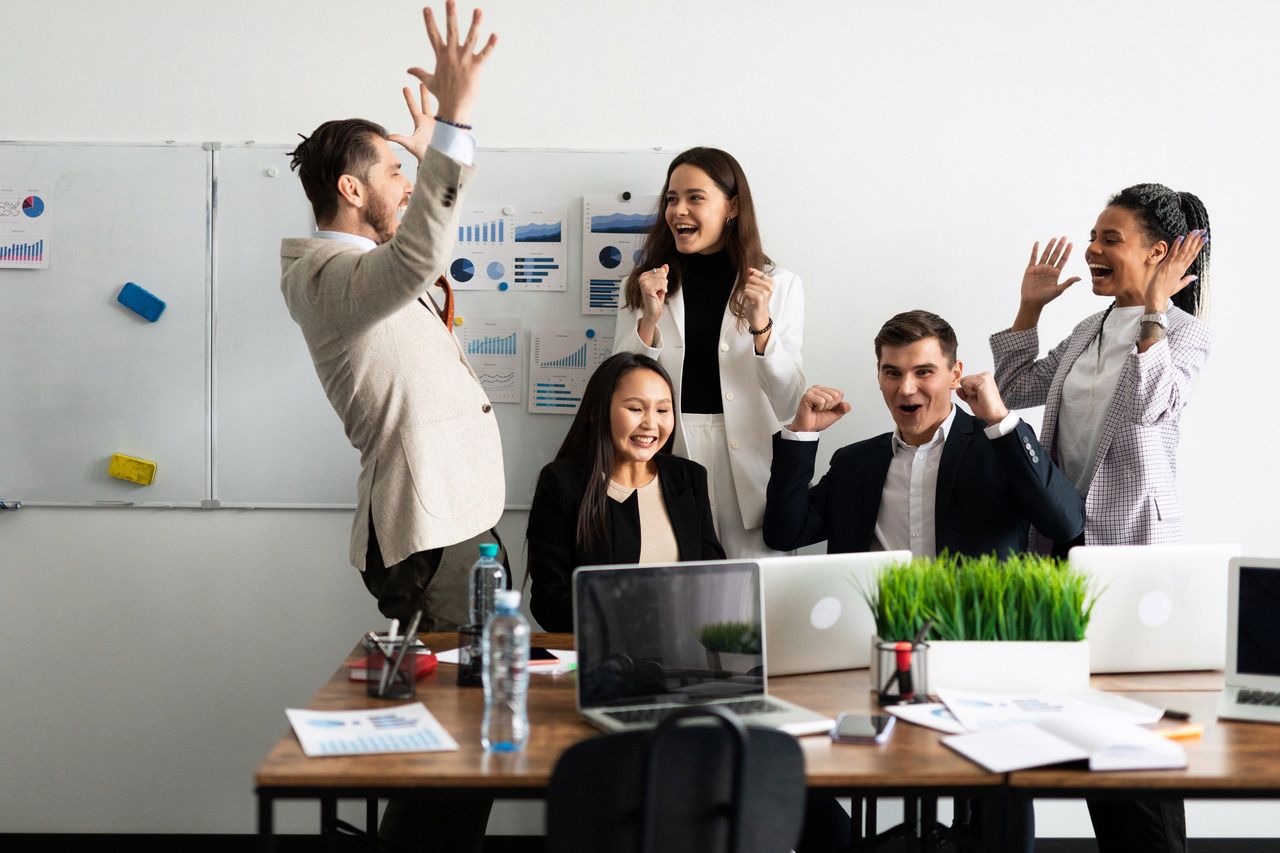 Now, let's break down this exciting final step into smaller, manageable ones:
Step 11: Launch your Popup Campaign
Are you ready to send your popup campaign out into the world? Bravo!
While it's an exhilarating moment, be sure to follow these instructions to have a flawless launch:
⭐
Reviewing Campaign Settings:
Go to your Shopify popup app dashboard.
Head over to your campaign list and select your newly created campaign.
Check the campaign settings and make sure that everything is as you want it to be. This includes the campaign name, description, and objective.
⭐
Reviewing Popup Content:
Content is king. Ensure your popup's text content is enticing, grammatically correct, and spell-checked:
Check the main headline and sub-headlines. They should be engaging enough to draw the visitor's attention.
Your main content should clearly communicate the offer or message, and the call-to-action button text should inspire a click.
Finally, check if the discount code is clearly visible and is set to auto-copy upon click (if applicable).
A visually stunning popup is likely to magnetize more clicks. Ensure your popup appears as envisioned:
Make sure all the design elements align with your brand aesthetics. This includes colors, typography, images, and overall appearance.
Check whether your chosen template is appropriately formatted and carries a professional feel.
⭐
Reviewing Target Audience and Trigger
To ensure your popup campaign achieves its goal, you need to hit the right audience at the right time:
Go through your target audience settings and confirm they are effective.
Review your popup trigger settings. Make sure the popup isn't interrupting the visitor experience on your Shopify store but enhancing it.
Navigate back to your campaign list and click on your campaign's name.
Find the 'Status' or 'Activate' button, and simply click it.
After a few seconds, your Shopify Popup is live!
You've successfully learned how to create and launch a popup campaign on your Shopify store. And trust us, that's no small feat!
Conclusion
Together, we've navigated the ins and outs of creating and implementing effective Shopify popups, and you're now primed to bring this knowledge and newfound expertise to life on your own Shopify store.
To summarize, creating effective Shopify popups is not a journey of leaps and bounds but a journey of small, mindful steps.
Every popup is an opportunity, a gateway that leads potential customers to your fantastic products and offers. So make each popup count!
So here's to your success with Shopify popups to boost your conversions, elevate your customer engagement and take your Shopify store to unprecedented heights.

The FAQ Corner
Is it important to schedule custom popups in Shopify?
Yes, many Shopify popup apps offer scheduling features that allow you to set specific times or dates for displaying your popups. This is especially useful when running limited-time promotions or event-based campaigns.
Will adding custom popups affect my website's loading speed?
Popup apps are designed to be lightweight and optimized for performance, so adding custom popups typically doesn't significantly impact your website's loading speed. However, choosing a well-coded and reputable app is essential to ensure a smooth user experience.
Can I use custom popups to promote seasonal campaigns and sales?
Yes, custom popups are an excellent tool for promoting seasonal campaigns and sales. You can design popups specifically for Black Friday, Cyber Monday, holidays, or other special occasions to capture visitors' attention and drive sales during peak shopping periods.