Social sharing popups are for the ones that want to encourage visitors to share their content on social media. The popups typically include social media buttons for popular platforms like Facebook, Twitter, and LinkedIn.
Social sharing popups can be an effective way for businesses to increase their reach and visibility on social media. By making it easy for visitors to share content, businesses can tap into the power of word-of-mouth marketing and potentially attract new customers.
Social Sharing Popups by Sumo
Here are some strategies for getting more social traffic with Sumo:
Adding social sharing buttons to your popups makes it easy for visitors to share your content on their social media profiles. This can increase the visibility of your website and drive more traffic to your site.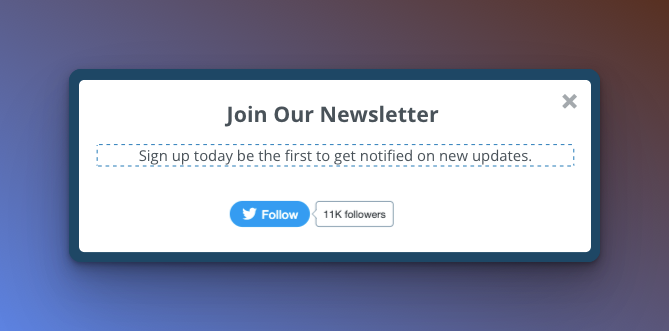 Social Sharing Popups by Popupsmart

Growing your social media following can be challenging, but there is a solution. Yes, it is Popupsmart.
Utilize your website traffic to drive more followers and likes on your social media accounts.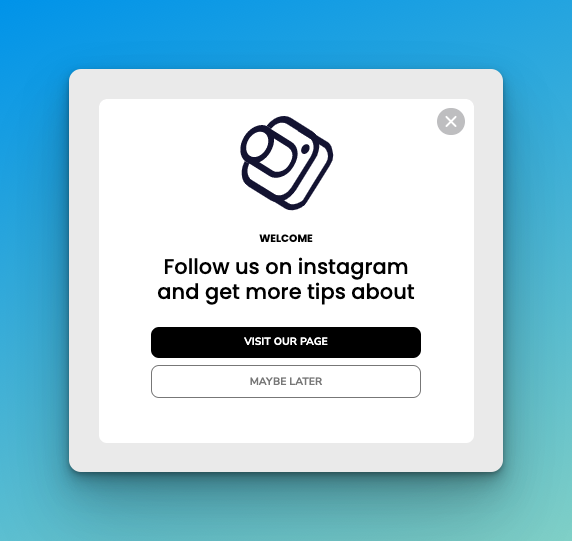 Popups are a great way to encourage visitors to take action and follow you on platforms such as Facebook, Twitter, and Instagram.
Running special offers is one of the most powerful ways of attracting more customers. If you want your promotion to be a success, you need to get your offer in front of prospects who are interested in it.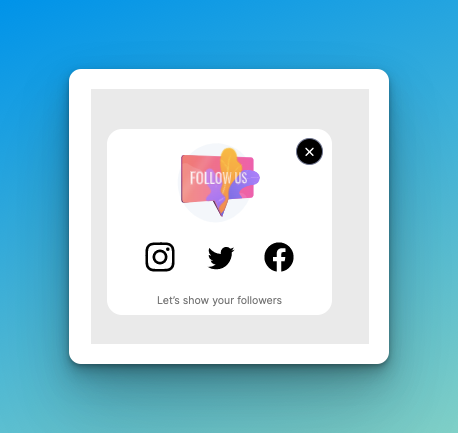 Gain Quality Followers: Your website visitors are already interested in your business, so why not turn that interest into social media followers? Display a popup asking them to follow you and watch your community grow.
Increase YouTube Views: Use video popups to promote your products or offers and increase your YouTube views simultaneously. This technique can also gather YouTube subscribers, likes, and views. Don't forget to turn on the autoplay to grab users' attention.
Utilize Social Proof: Social proof is a powerful tool to help you build trust and a strong brand image. Use a popup to show off your followers or subscribers and encourage more people to join the club. This technique can help boost your social media presence and increase engagement.
In conclusion, popups are a great way to promote your social media accounts and grow your following. Utilizing video content and leveraging social proof can also increase engagement and build trust with your audience.