Please follow the steps below to integrate your Poptin with Customer.io:
1. Begin by logging into your Customer.io account and navigating to the Account Settings page.
2. In the left menu, click on Integrations.
3. From here, select the Customer.io API tab.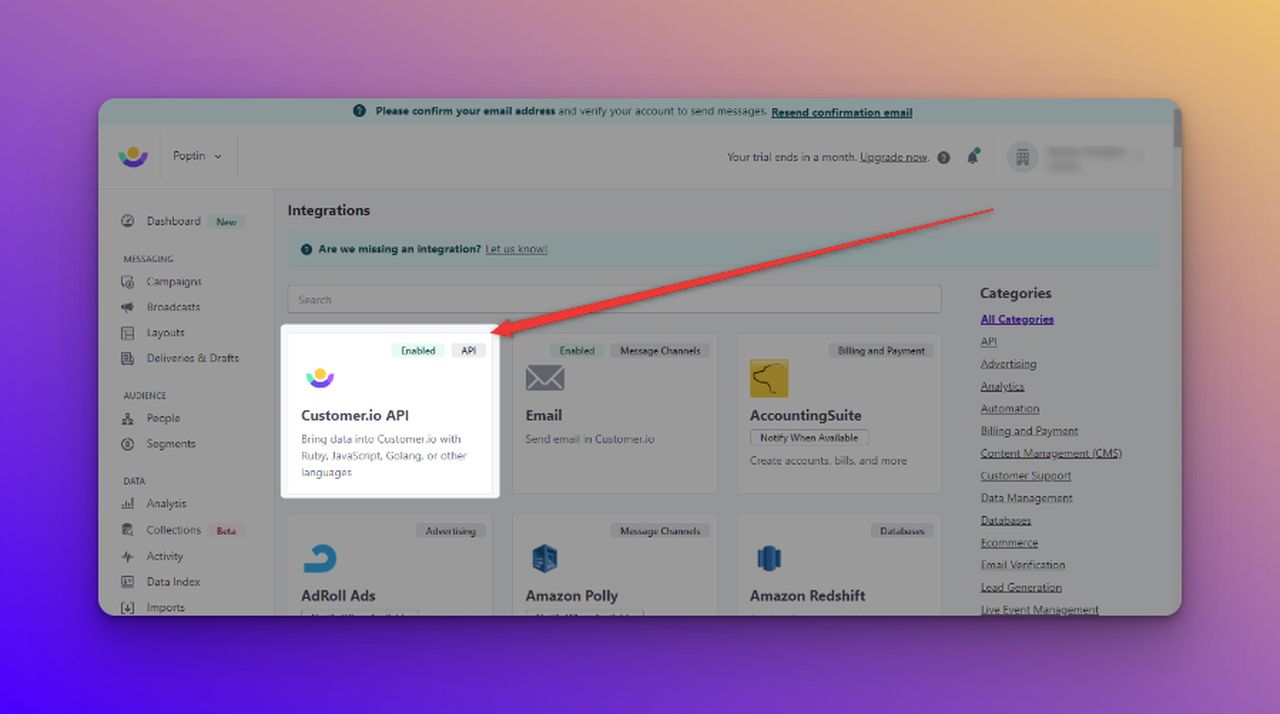 4. Copy both the Site ID and API Key for use in the next steps.
5. Next, go to the Segments tab and click on the segment you want to integrate with poptin.
6. From the resulting page, copy the Segment ID from the URL.
7. Return to the Poptin dashboard and click on the pencil icon next to the popup you want to integrate with Customer.io. Select "Edit Design" from the dropdown menu.
8. On the left menu, go to Email and Integrations and click "Add Integration."
9. Find Customer.io in the list of available integrations and paste the Site ID, API Key, and Segment ID into the corresponding fields.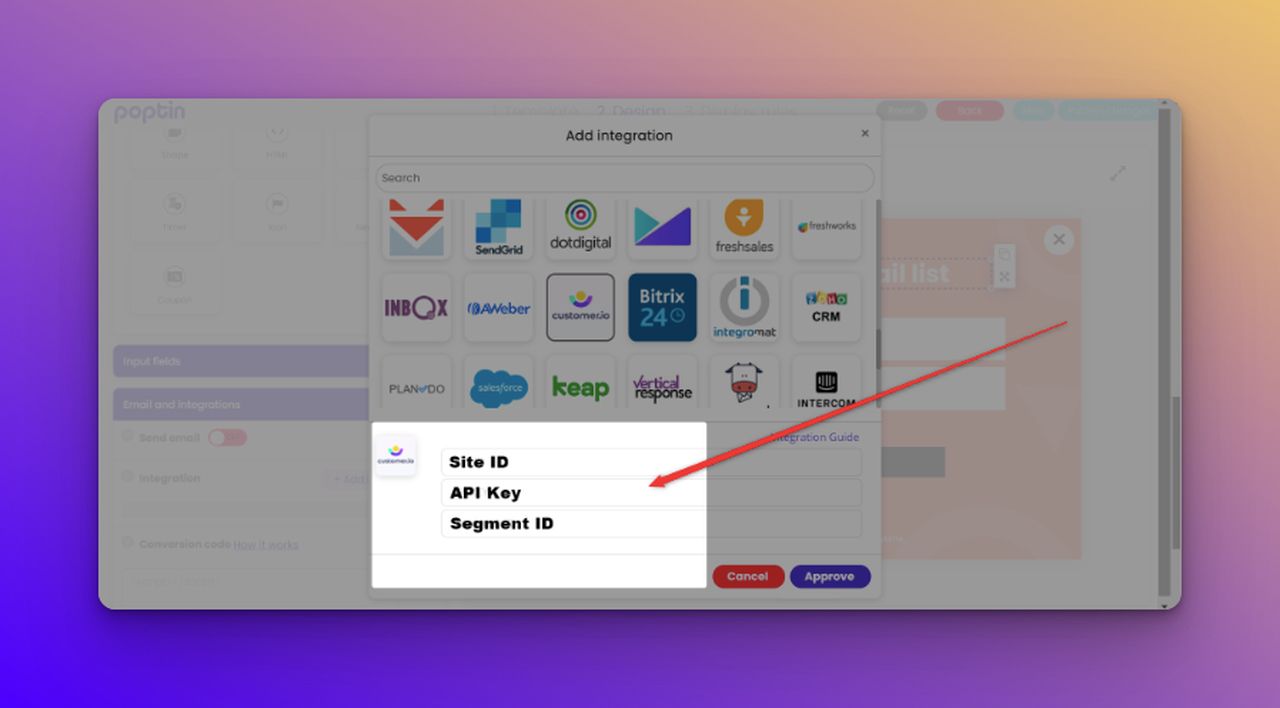 10. Click the Approve button to complete the integration process.
11. Remember to click "Next" or "Publish Changes" in the top right corner to save the integration settings.
12. You should receive an API test lead in your Customer.io contacts if the integration is successful.