To create a popup form with WPForms and OptinMonster:
1. Install the OptinMonster WordPress plugin on your site.
2. Create at least one form in WPForms.
3. In the Design screen of the OptinMonster campaign builder, drag a WPForms block element into the campaign design and place it in the desired location.
4. In the left sidebar, select the WPForms form you want to display in the OptinMonster campaign from the dropdown menu.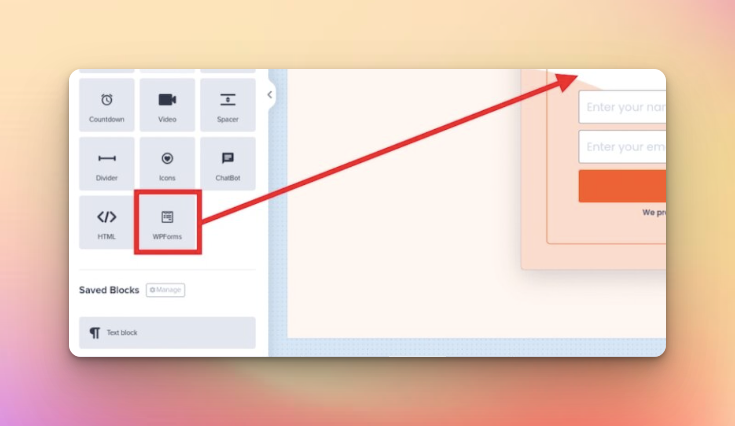 Note: Only published forms for the site connected to your campaign will be available.
5. Save the campaign.
Note: Conversion tracking is automatically enabled for the WPForms block and cannot be disabled. The campaign will automatically show the Success view when submitting the WPForms form. There is no option to change the Success Action at this time. To view the form within the campaign, you will need to go to your site directly.