1. Access the "Integrations" feature.
To begin integrating Adoric with other platforms, navigate to the "Integrations" section within the campaign containing the form you wish to use for lead generation.
2. Choose your preferred platform.
Select from a list of pre-configured "plug and play" integration options, including popular CRM, CMS, and email marketing solutions.
3. Input necessary information.
You can input the required information, such as a key or ID, depending on your chosen platform.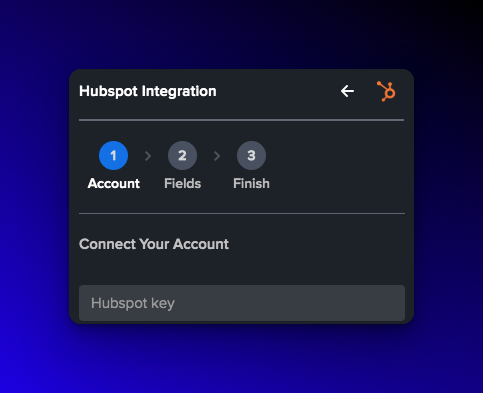 4. Configure fields.
Specify which fields from the Adoric form should be synced with the chosen platform and which list or contact group the leads should be added to.
5. Click "Add."
Click the "Add" button to complete the integration process and begin collecting leads through the Adoric form.
Note: In this case, it's specified that Hubspot is one of the integrations, but you can follow the same steps for other platforms.