To set up geo-targeting rules for a Hello Bar, you can follow these steps:
1. Log in to your Hello Bar account and navigate to the Popup Editor.
2. Under the Targeting menu, click on "Create New Targeting Rule."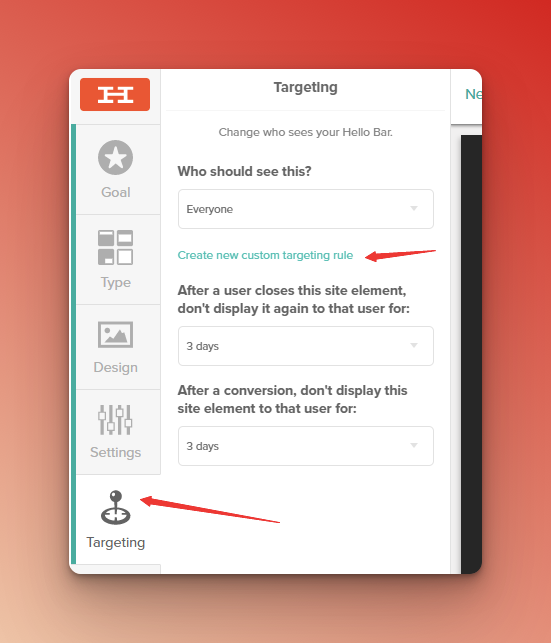 3. Select the "Geo-targeting" rule.
4. You can set the targeting rule to trigger on a specific City within a State and Country, within a specific state/province only, or in a specific country only.
Once you've set your geo-targeting rules, make sure to save your changes and publish the Hello Bar.
Please note that this feature is available for paid plans(Growth and Elite). This feature is useful to show Hello Bar in specific regions, countries, or cities.