To integrate OptiMonk with the BigCommerce e-commerce platform, follow these steps:
1. Log in to your OptiMonk account and click on "Install OptiMonk" in the bottom left corner.

2. Click on "Copy" to copy the code.
3. Open a new webpage and log in to the admin page of your BigCommerce website.
4. From the left menu, select "Storefront" and then choose "Script Manager."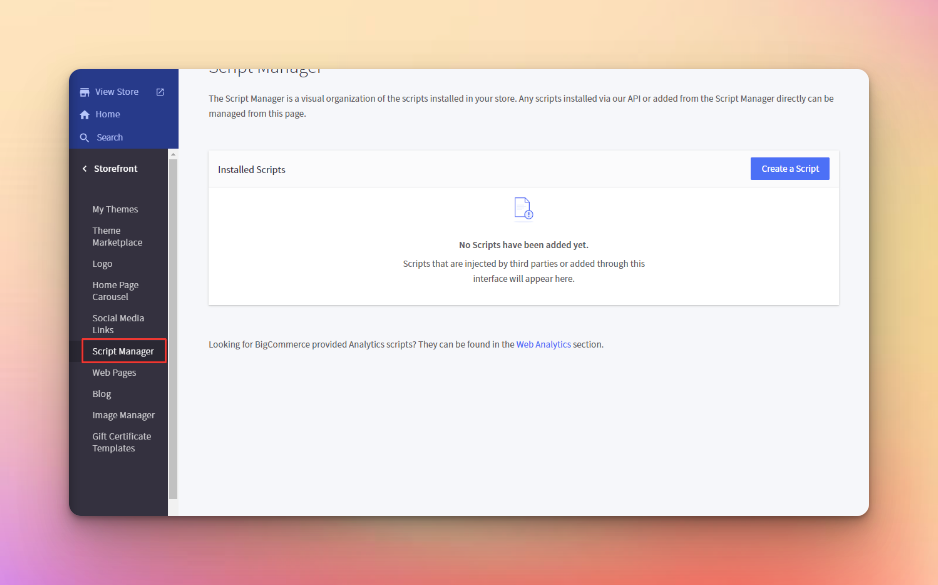 5. Click on "Create a Script."
6. Give your script a name and select the following options:
Location on page: Footer
Select pages where the script will be added: All pages
Script category: Essential
Script type: Script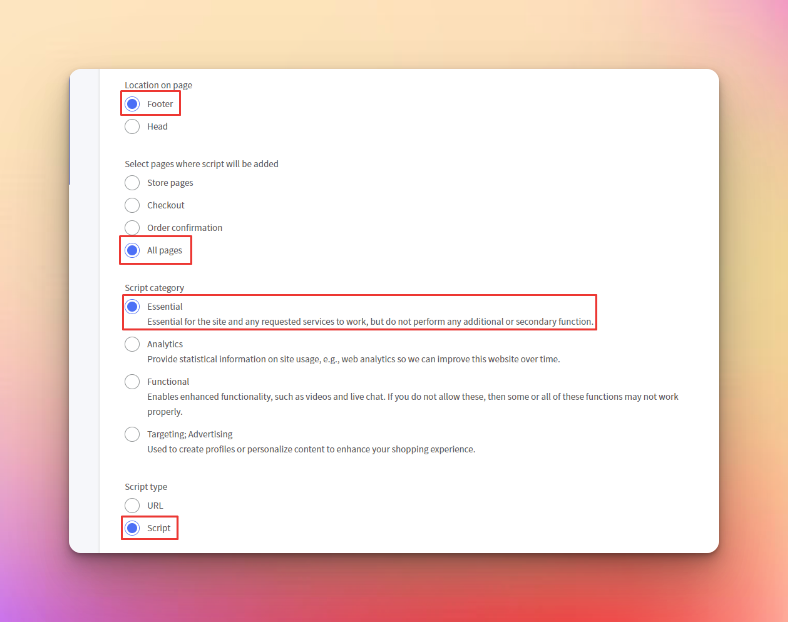 7. Paste the code you copied from your OptiMonk admin and click "Save" in the bottom right corner to save the new script.
You should see a message saying the script was created and will appear under "Installed Scripts."
Now, you're all set!