Here are the steps to integrate OptiMonk campaigns with Keap:
1. Log in to your OptiMonk account.
2. From the left menu, select "Campaigns" and choose the campaign you want to set up with Keap.
3. Click "Edit Settings" on the right side of the screen.
4. Under "Add integration," click "Add new integration."
5. From the list of available integrations, select Keap.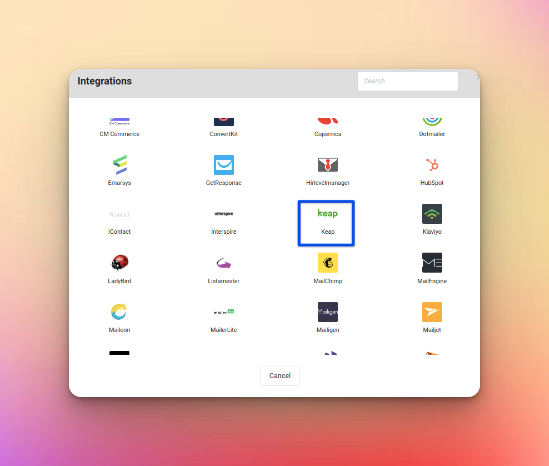 6. Enter a name for the new Keap integration.
7. Click "Authenticate."
8. You will be redirected to the Keap login page (or your account page if you are already logged in).
9. Select the appropriate application for the OptiMonk app to sync the new subscriber details, and then click "Allow."
10. On the Settings Summary page for your campaign, click "Edit settings" on the left to continue setting up the integration with Keap.
11. Under "Add integration," click "Add new integration."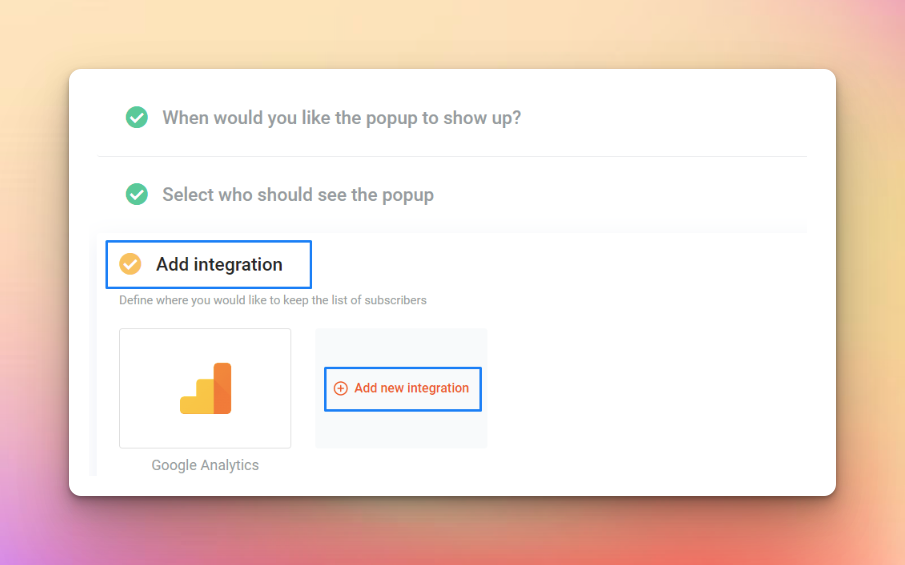 12. From the list of Global integrations with saved credentials, select Keap.
13. On the next page, you can select tags for your subscribers (these tags are set up in your Keap account), associate the input fields of your OptiMonk campaign with the fields of your Keap list, and add static fields.
14. When you are finished, click "Done and Next" in the top right corner to save the changes.