Log in to your Poptin account.
Navigate to the popup where you would like to change the recipient email address for lead notifications.
Click on the pencil icon next to the pop-up, which should open the pop-up's settings.
From the settings menu, select the option for "Edit Design".
Scroll down to the "Email and Integrations" section.
Under the "Send Email" section, turn on the toggle switch.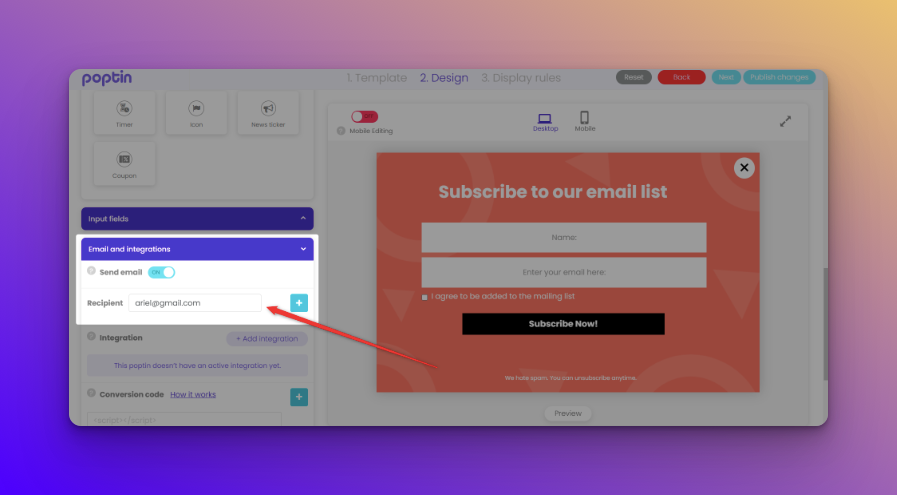 Type in the new recipient email address in the designated field, and you can add up to five recipient emails to receive email notifications for incoming leads on the popup.
Once you have made the changes, make sure to click "Next" or "Publish Changes" button on the top right corner to save the settings.
Please keep in mind that these changes will only apply to the specific popup that you have edited and if you want to change the email address for other popups, you'll need to repeat these steps for each popup.