Poptin counts views by tracking the number of times a visitor to your website is presented with the pop-up or modal window generated by the Poptin software.
Specifically, when a visitor navigates to a page on your website where the Poptin code is embedded, the software will determine whether or not to display the pop-up based on the specific rules and settings that you have configured.

If the pop-up is displayed to the visitor, it is counted as a view. This means that even if a large number of people visit your website, the number of views will be much smaller if the pop-up only appears to a small percentage of those visitors. For example, if 1,000 people visit your website and your pop-up only appears to 100 of them, then the view counter will show a total of 100 views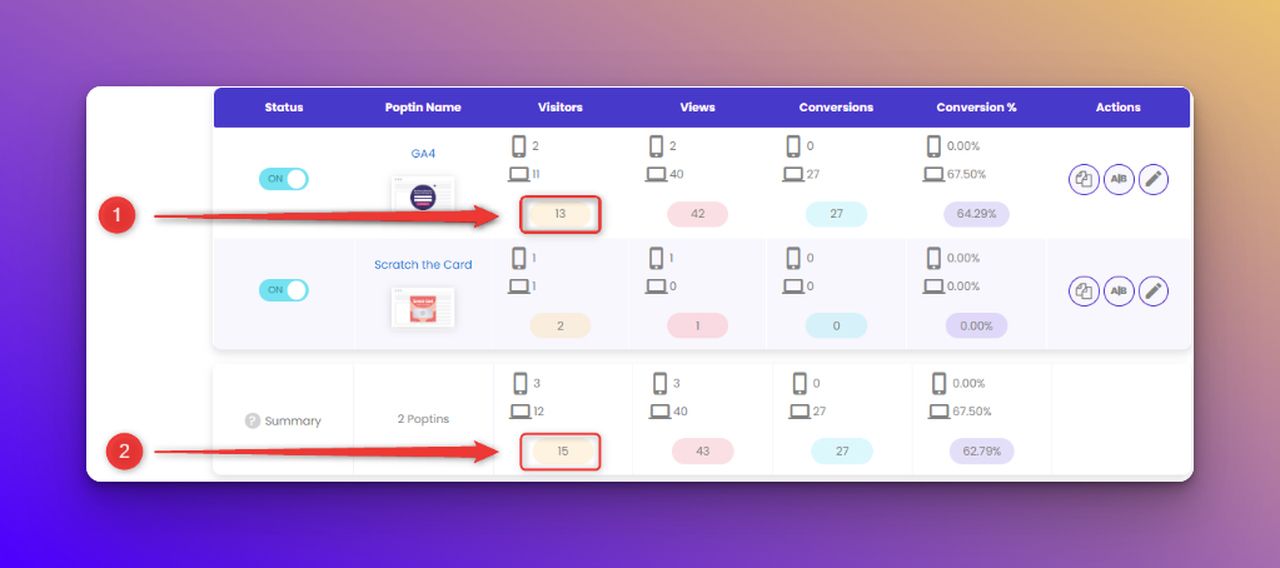 It's also important to note that a view is counted each time the pop-up appears, regardless of whether or not the visitor interacts with it.
This means that if the same visitor sees the pop-up multiple times, each instance will be counted as a separate view.

In summary, Poptin counts views by tracking the number of times that the pop-up generated by the software is displayed to visitors on your website. This can be a useful metric for understanding how effective your pop-up campaigns are at capturing your audience's attention.