If you reach your monthly limit on Poptin and a message appears on your website saying that you have lost leads, you can disable this message by following these steps:
1. Log in to your Poptin account.
2. Navigate to the settings menu, usually found in the screen's top right corner.
3. Once you are in the settings menu, select the Profile option.
4. On the Profile page, you should see an option to "Display a message on my website once I reached my plan's limit (for you only, your visitors won't see it )."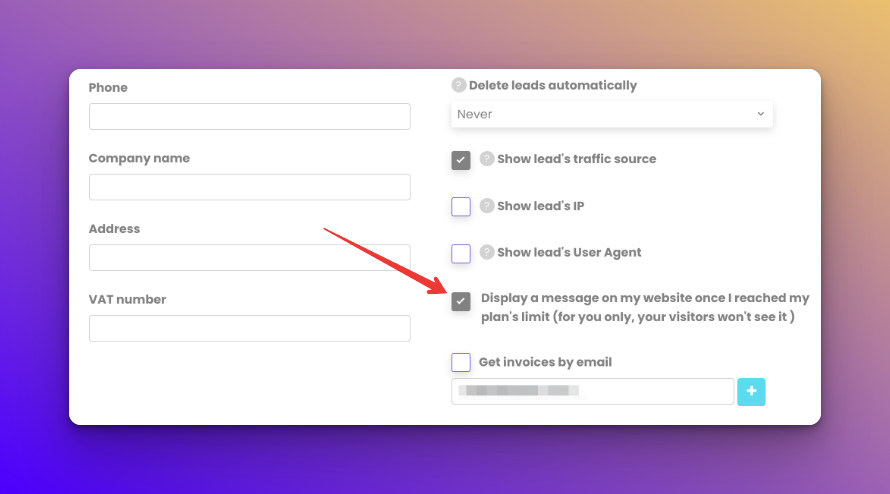 5. Uncheck this option and then click "Save"
By doing this, the message will no longer appear on the frontend of your website, and you will be able to perform your testing or other tasks without interruption.
Please keep in mind that if you disable this message, you won't be informed when you reach your plan's limit and your visitors will see the popups until you upgrade the plan.