If you wish to cancel your paid subscription with OptiMonk, you can do so by following these steps:
1. Log in to your account at OptiMonk.
2. Click on your icon in the bottom left corner.
3. From the menu that appears, select Upgrade Plan.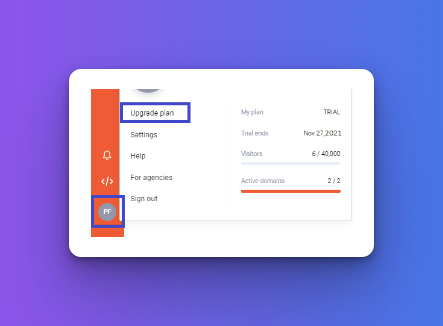 4. At the bottom of the page, click on Cancel subscription.

Note that after canceling your subscription, you can still access your OptiMonk account and all of your templates.
Your account will revert to the free plan, which has no expiration date and can be used for as long as you like.