You can switch between monthly and annual subscriptions at any time with Sleeknote.
Also, you can upgrade or downgrade your account as needed. You can adjust your plan due to increased sessions if you want any changes.
Making these changes is easy. You can contact the company directly. Or;
1. Log in to your Sleeknote dashboard and go to the "Pricing" page.
2. Select a new plan that meets your needs.
3. Click "Choose This Plan" and complete the payment process.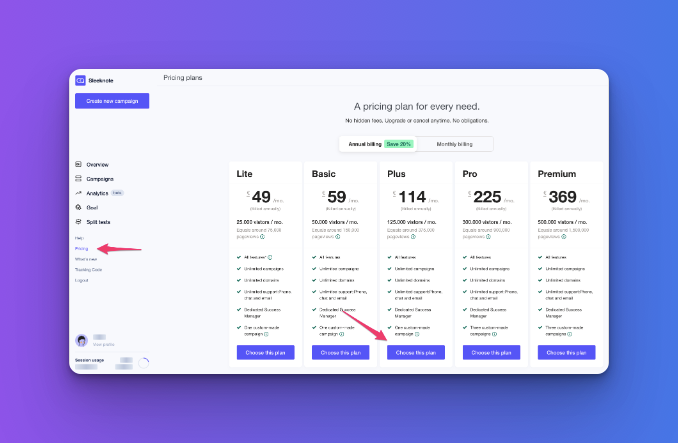 Keep in mind the following tips:
Changes to your pricing plan will take effect immediately.
Your current sessions will not be transferred when you switch plans.
If you have questions or need assistance changing your plan, contact the Sleeknote team at mail@sleeknote.com.
If you exceed the session limit of your current pricing plan, the company will notify you via email and help you find a plan that better fits your needs.