To view your conversion rate and track the performance of your campaigns, you can use the Sleeknote dashboard. Here are the steps to follow:
1. Go to the "Overview" tab in your Sleeknote dashboard. This will show you the average conversion rate for all your campaigns.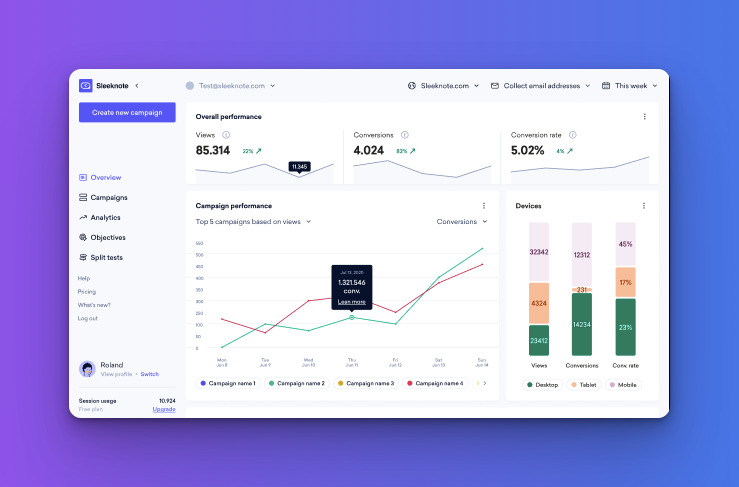 2. Use filters, such as product type and date range, to better understand your conversion rate and see how it changes over time.
3. To view each campaign's conversion rate, go to the "My Campaigns" tab. This can help you identify which campaigns are performing well and which may need optimization.
There are several factors that can impact the conversion rate of your campaigns, including:
The number of input fields
The design and layout of the campaign
The triggers and targeting options you use
The overall user-friendliness of the campaign
To optimize your campaigns and improve your conversion rate, conducting A/B tests on various elements such as campaign copy, visuals, and targeting options is recommended.
This will allow you to compare the performance of different versions of your campaigns and identify what works best for your audience.
You can make informed decisions to improve your conversion rate and achieve your business goals by continuously testing and analyzing your campaigns.