To integrate Mailmunch opt-in forms with an ActiveCampaign list, follow these steps:
1. Go to the Mailmunch homepage and select "Campaigns" from the menu bar.
2. Click on "Create New Campaign" in the top right corner of the screen.
3. Select "Form/Popup" as the campaign type.
4. Choose a form type and select a template to use.
5. Give your form a title, select or create a list for subscribers, and click "Start Building."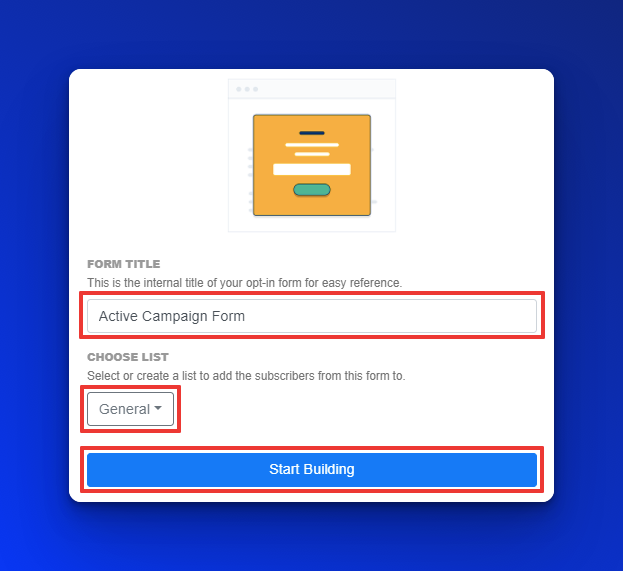 6. Customize your campaign and select ActiveCampaign as the service provider in the "Integrate" step.
7. Enter your ActiveCampaign API URL and API key.
8. Configure settings for Campaign Monitor Double Opt-in, assign an ActiveCampaign list for subscribers, and map Mailmunch form fields with ActiveCampaign list fields.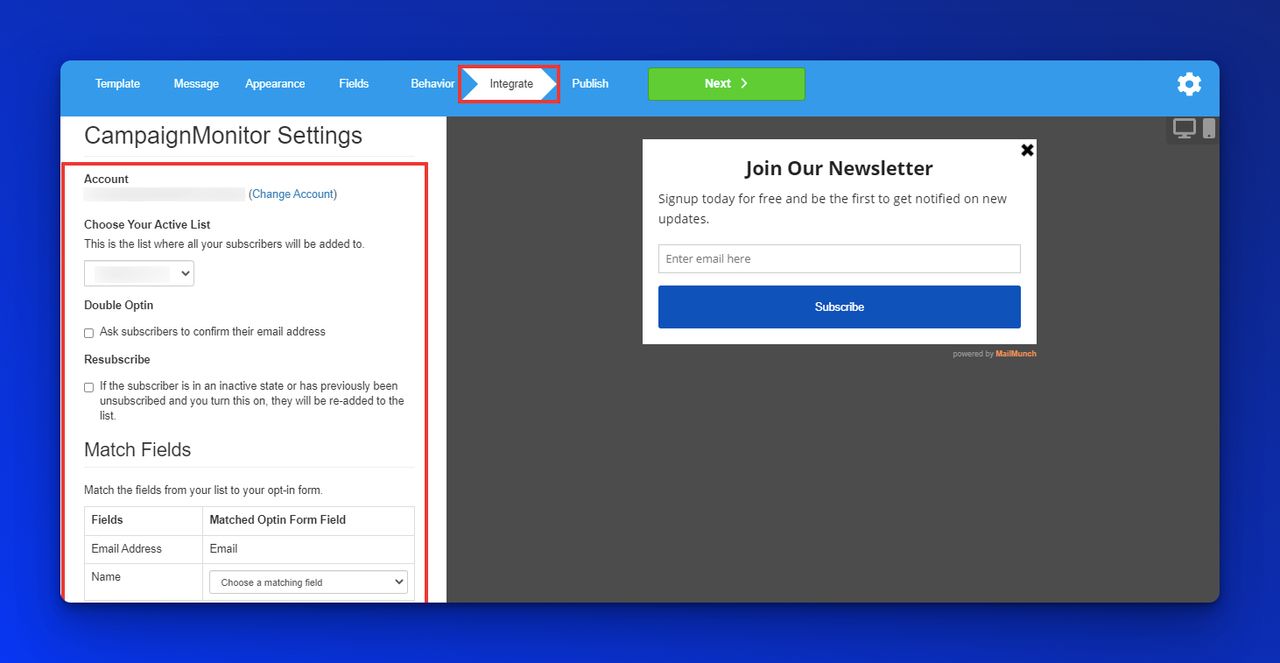 9. Toggle the "PUBLISH FORM" button to make your form live.
10. Click "Finish" to activate the form.
Now, any new subscribers coming through this form will be automatically added to your ActiveCampaign list.