To integrate Mailmunch and Wix:
1. Go to the Wix editor and select the page where you want to place the form.
2. Click on "Add" and select "Embed" then "Custom Embeds" and "Custom Element."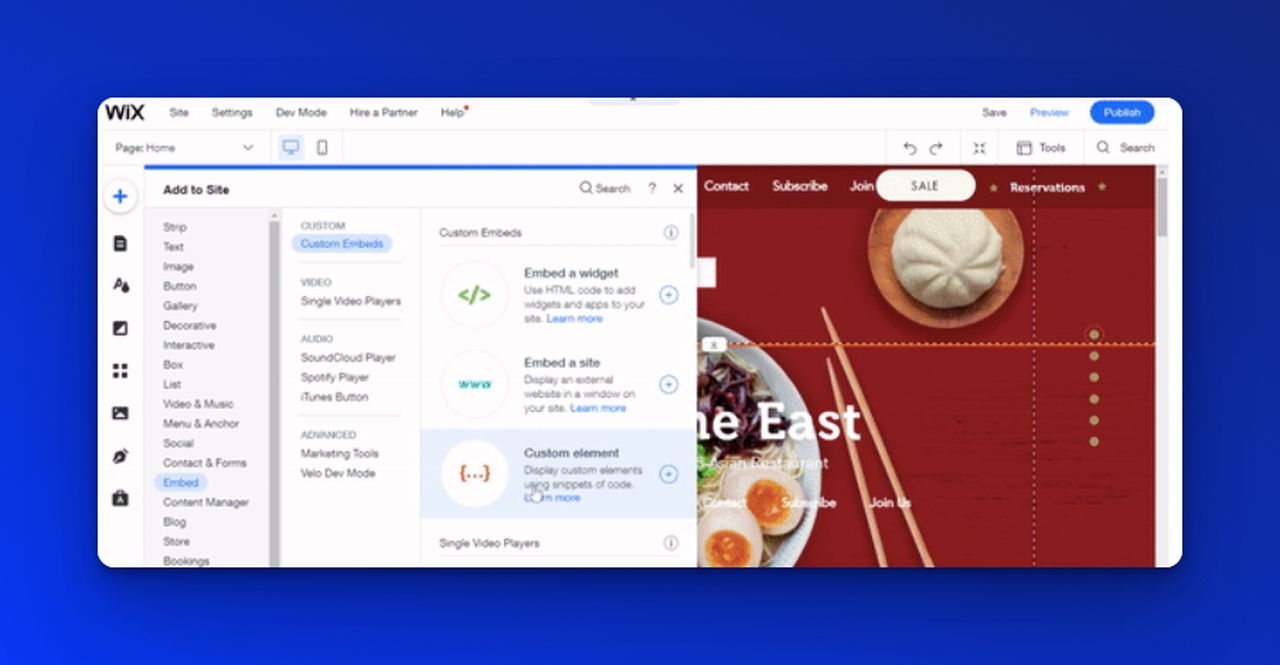 3. Place the element where you want the form to appear and click on "Set Attributes."
4. In the "Attribute name" field, type in "class" and in the "value" field paste the HTML code you copied from Mailmunch.
5. Set the "Tag Name" to "Mailmunch-embed-form"
6. Publish the site for the changes to take effect.
To test the form, visit the webpage where you placed the form. Note that it will not be visible in the Wix editor.