The Mailchimp integration in Sumo allows for a seamless connection between the two platforms, enabling users to easily transfer subscriber information and utilize advanced features such as Interest Groups.
1. Log into Sumo.
2. Open the Launcher Settings menu and select Settings.
3. Click on the Integrations tab.
4. Select MailChimp from the list of Email Service Providers.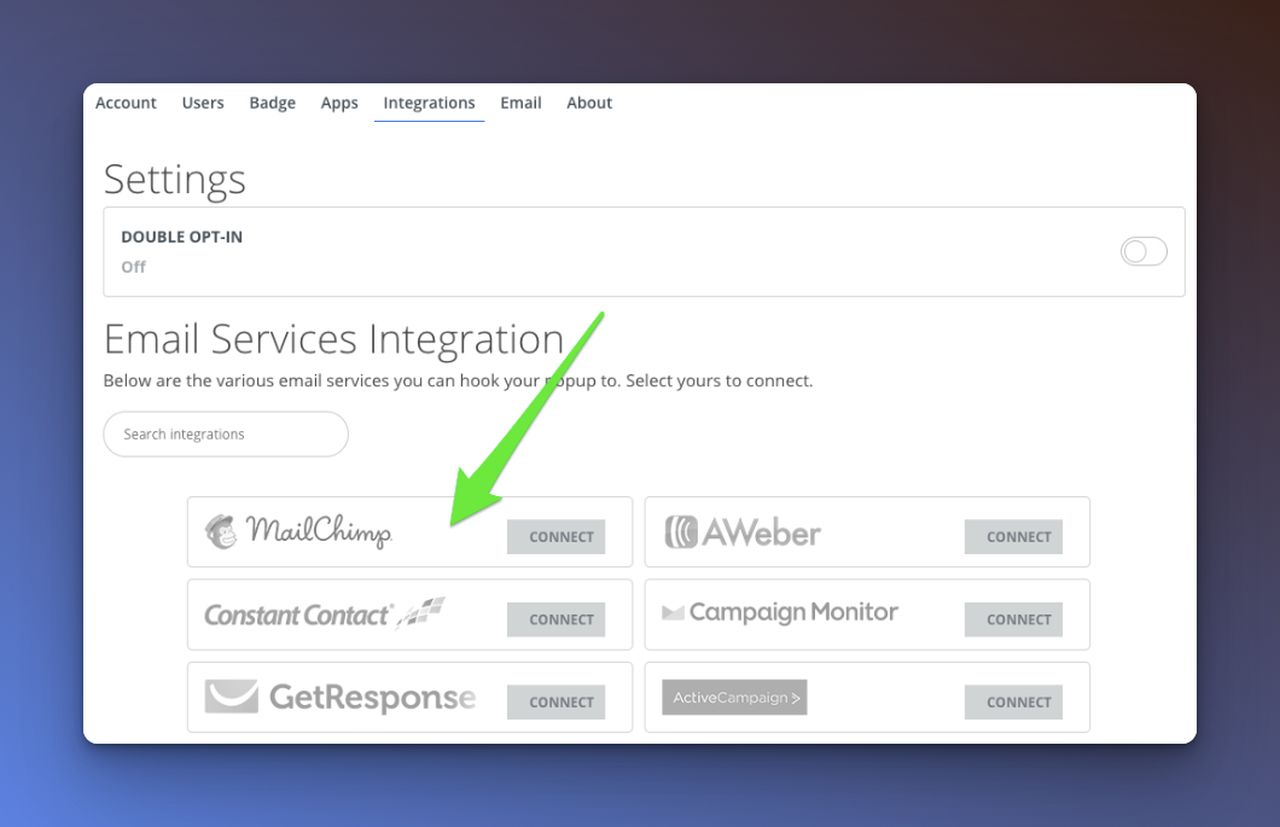 5. Click on the Connect button.
6. Provide your MailChimp credentials, including your username/email, password, and (if applicable) Captcha security code.
7. Select a List to connect to.
8. Decide whether to use Double-Opt or not (MailChimp's default double opt-in confirmation email process).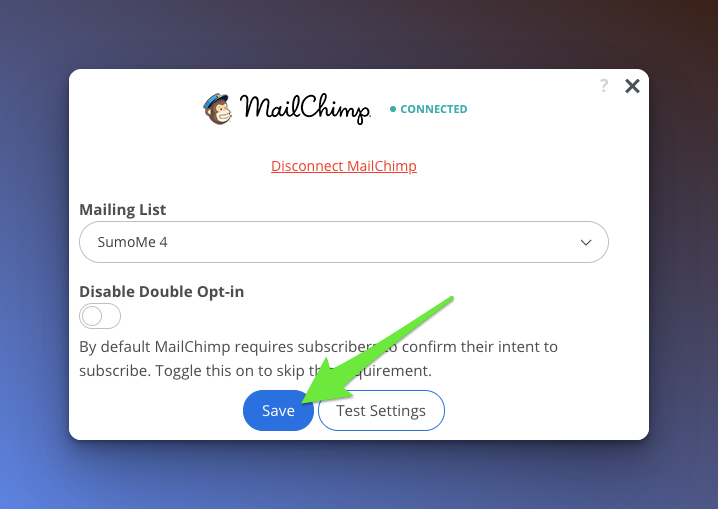 9. Click Save to complete the integration process.