Step-by-step instructions for installing Sumo on a Wordpress website:

1. Log in to the Wordpress Admin Dashboard.
2. Go to the Plugins section and select Add New. Search for Sumo and click Install Now.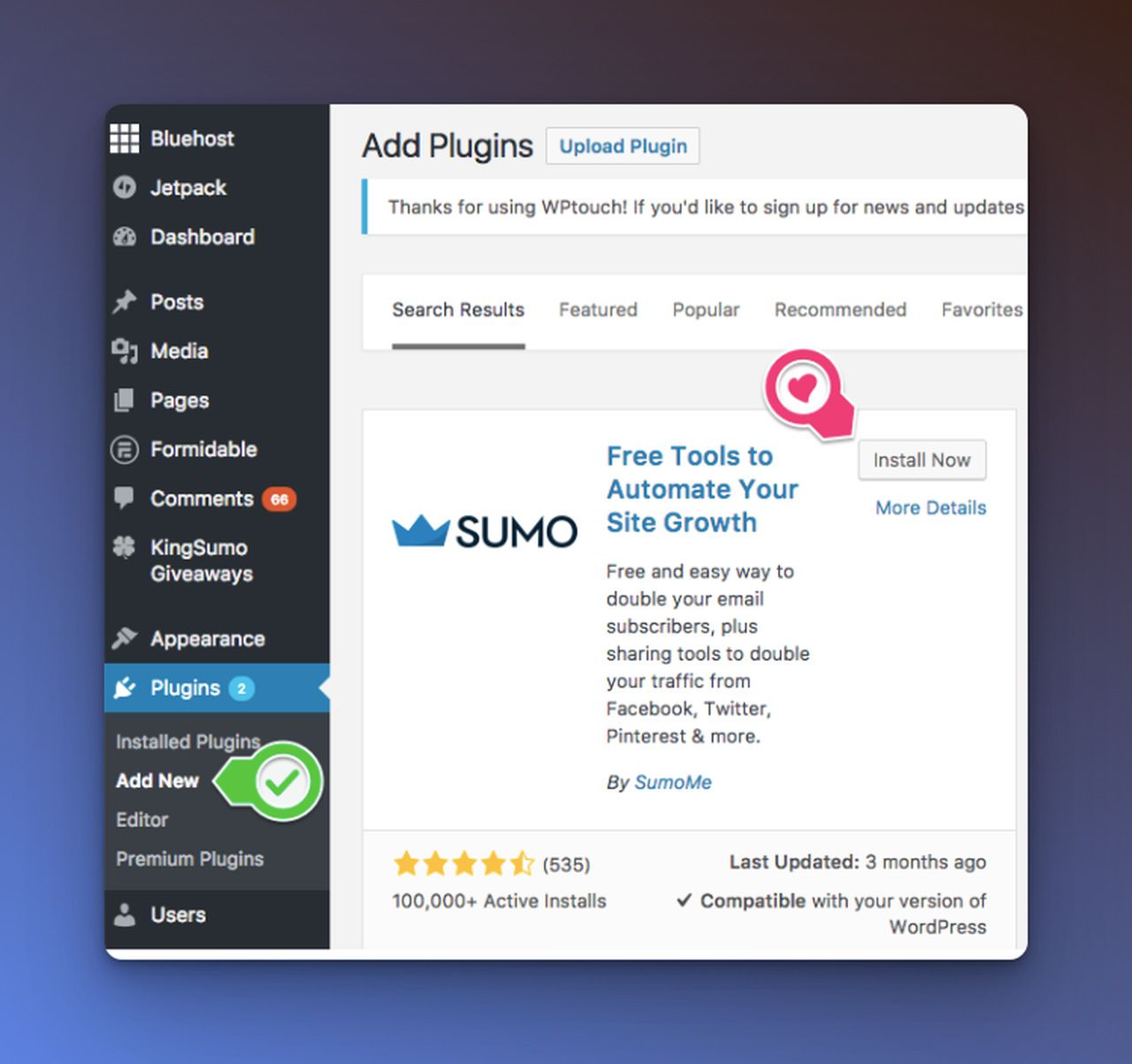 3. Activate the Sumo plugin.
4. Go to the Settings section and select Sumo.
5. Enter your Sumo account credentials or create a new account.
Sumo is now ready to use.
Existing Users
1. Existing users can scroll to the bottom of the Sumo page and click on the link for "Need to restore an existing account?".
2. Enter your current site ID and click "Save Changes" to connect your existing account to the Sumo plugin.
3. Go to https://sumo.com/sites, select your website, and you will be logged in automatically.
4. Alternatively, add /#/sumome/app/login to the end of your browser URL where Sumo is installed (e.g., http://www.mywebsite.com/#/sumome/app/login).