Exit Intent targeting is a feature that allows you to detect when visitors are about to leave your website and display a targeted message in an attempt to keep them on your site.
It detects the user's mouse movements on desktop devices or scrolls speed on mobile devices.
To set up Exit Intent targeting in Popupsmart, follow these steps:
1. Log in to your Popupsmart dashboard and open the campaign to which you want to add the trigger or create a new campaign.
2. Navigate to the "Target" section on the left side of the screen.
3. Click "Add user behavior targeting" and select "Add" next to Exit Intent.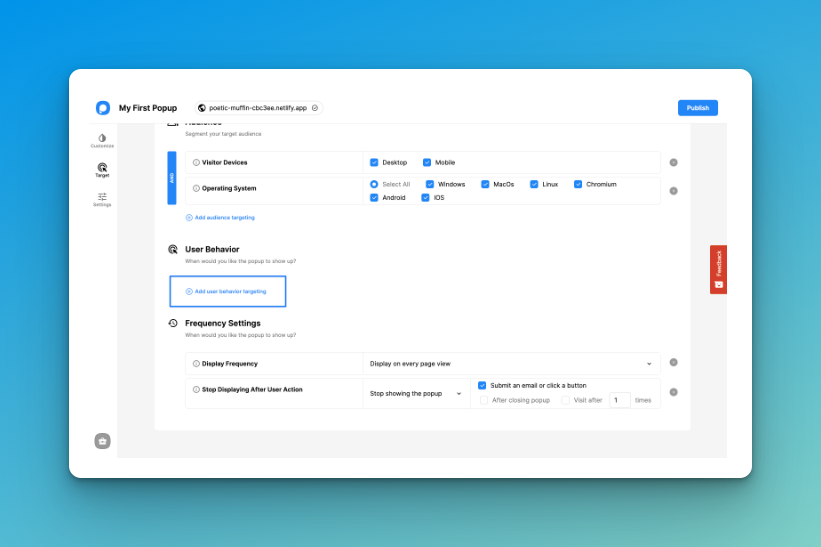 4. Set the sensibility level (low, medium, or high) from the dropdown menu.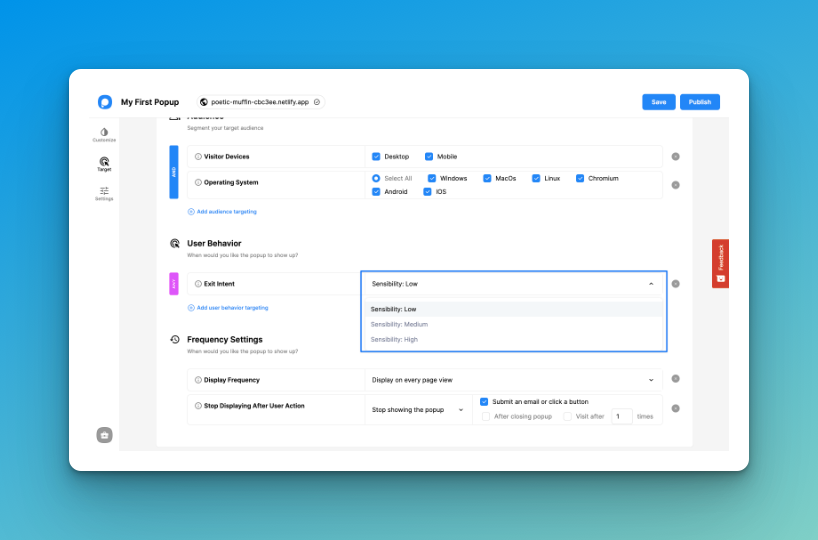 5. Click "Save" to save your Exit Intent targeting setting.
Exit-intent targeting is commonly used in e-commerce to reduce cart abandonment by targeting shoppers who are about to leave with items still in their cart.
It can also be used for content marketing or growing email lists by displaying special offers, such as signing up for a webinar or downloading a free case study.