URL Browsing Targeting allows you to display a popup to users visiting a specific webpage or group of web pages on your website. Here's how to set it up:

1. Go to the "Target" section in the left-hand menu of your Popupsmart editor and click "Add audience targeting" under "Audience."
2. Click "Add" next to "URL Browsing."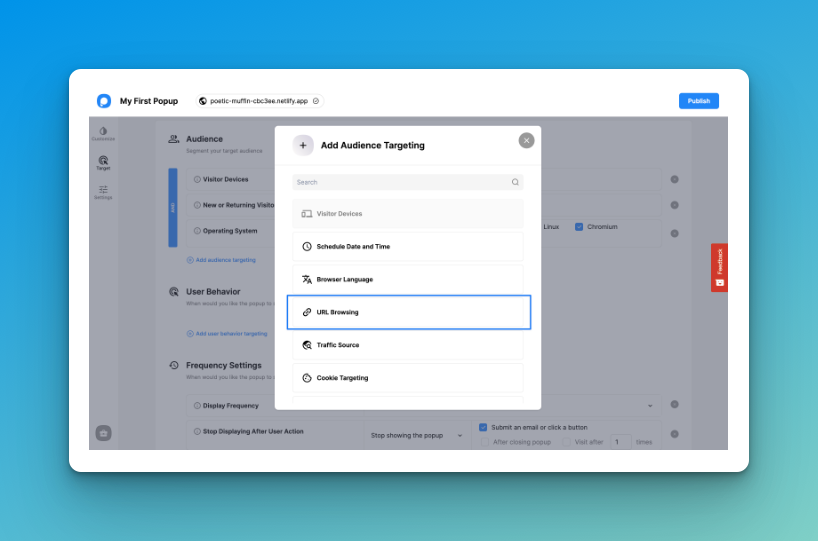 3. Enable "Target all the pages" if you want to target all pages, or click "Advanced Configurations" if you want to target specific URLs.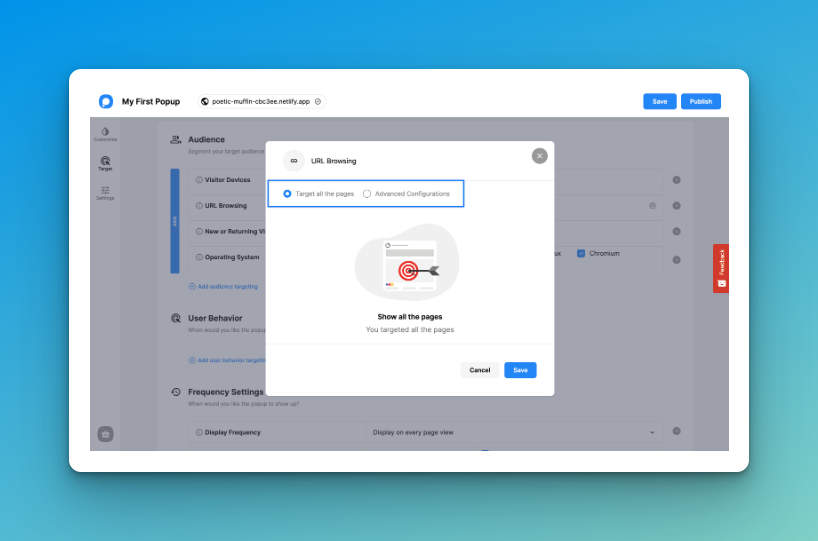 4. In the "Advanced Configurations" section, you can choose to show or hide popups on URLs that contain or match specific keywords.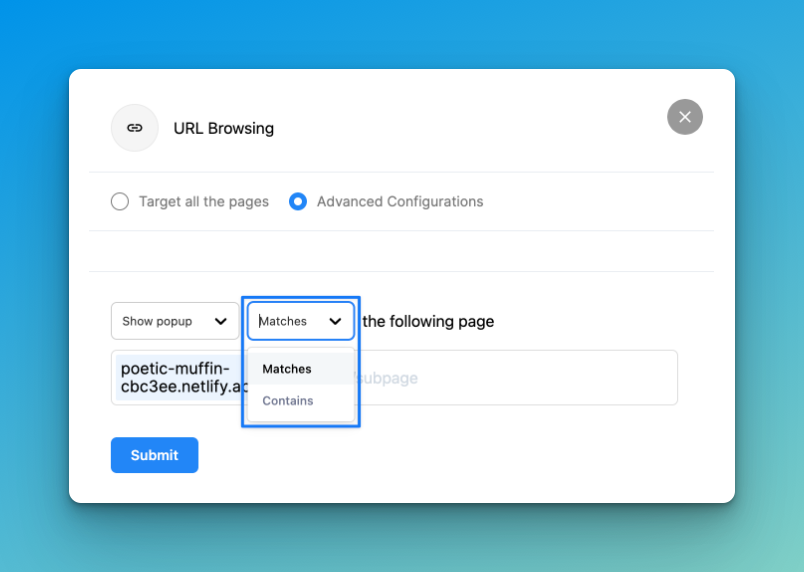 5. Enter the keywords you want to include and click "Submit." You can enter multiple keywords by following the same process.
6. To test the campaign trigger on a specific URL, enter the keyword in the dropdown menu and click "Check."
7. When you're finished, click "Save" and close the window. Don't forget to save any other changes made in the main window.
You can preview your popup's display conditions in the upper right-hand corner of the screen.