To add a list to your OptinMonster campaign:
1. In the Design screen of the campaign builder, drag a Smart List block element from the sidebar panel and drop it into the desired location in the campaign design.
2. Customize the appearance and functionality of the Smart List block using the options in the sidebar panel.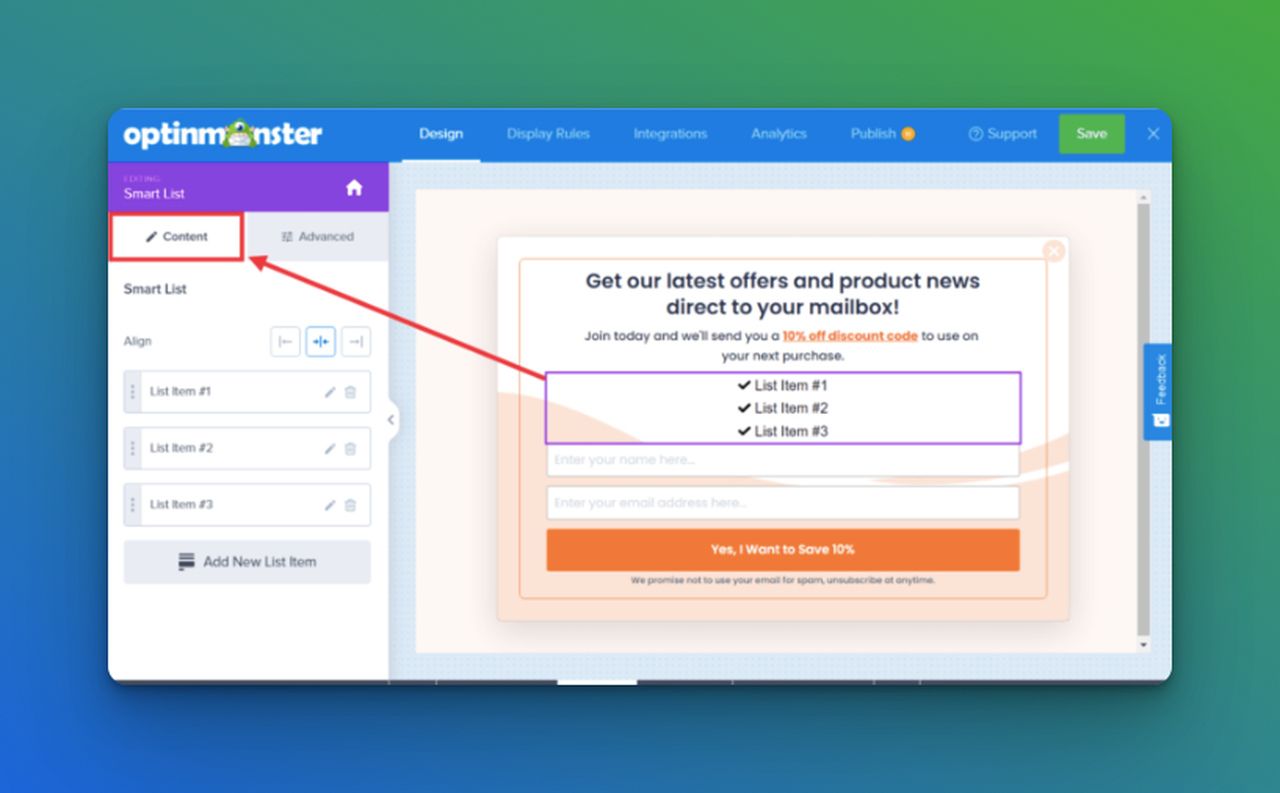 (Optional) For more advanced design controls, select the Advanced tab when editing the Smart List element.
3. Save the campaign.
Note: The Smart List block is only available with a Pro or higher subscription and is a Smart Block element. If the blocks are not showing up in the sidebar panel, be sure you view the home panel by selecting the home icon.