OptinMonster allows users to modify the type of campaign they have created easily, should they wish to alter its appearance or performance.
This process can be achieved through the following steps:
1. Navigate to the Design view of the campaign builder and select the "Campaign Details" option.
2. In the resulting modal window, choose the desired campaign type from the dropdown menu under the "Campaign Type" heading.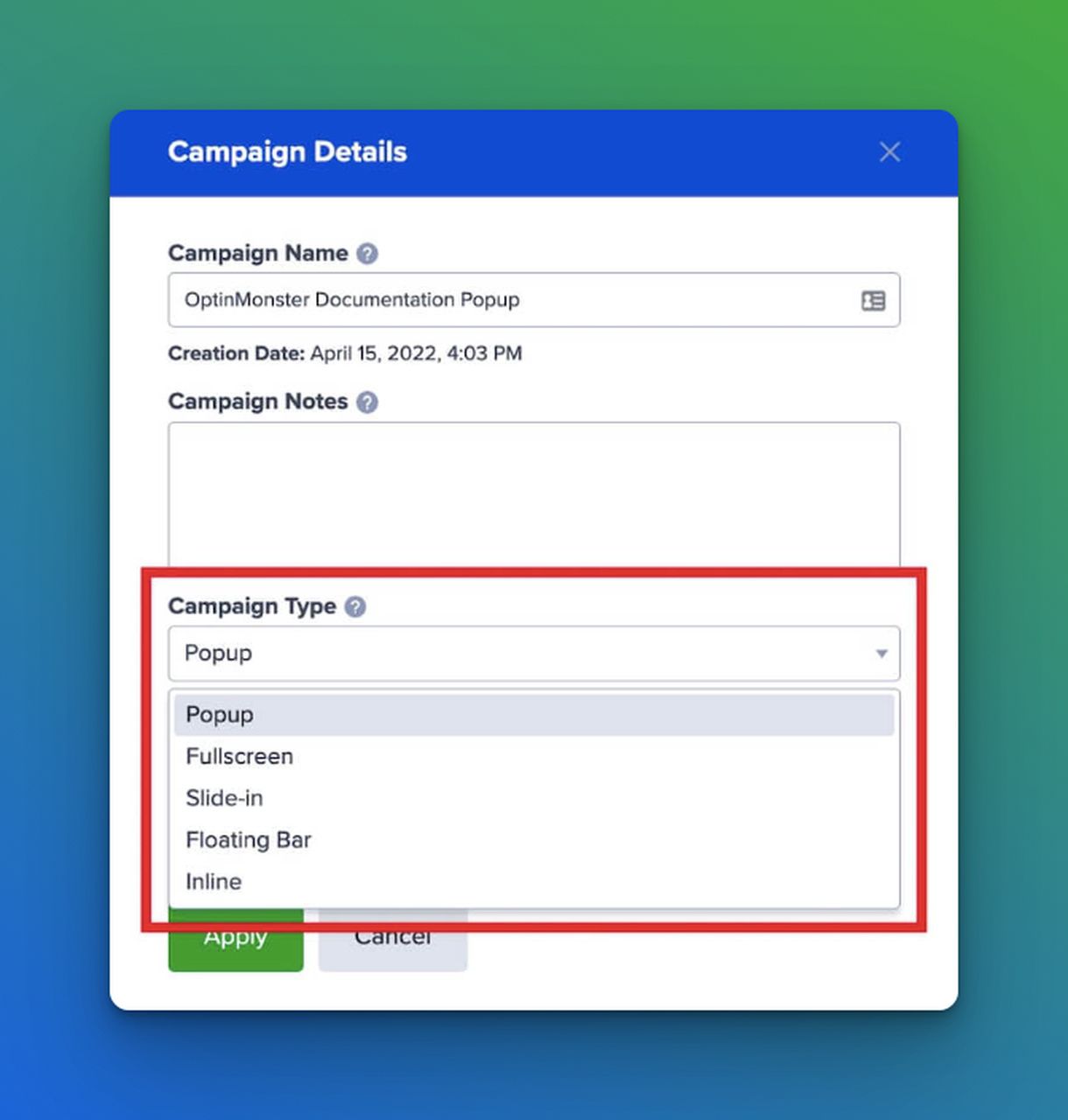 3. Once your selection has been made, hit "Apply" to confirm the changes.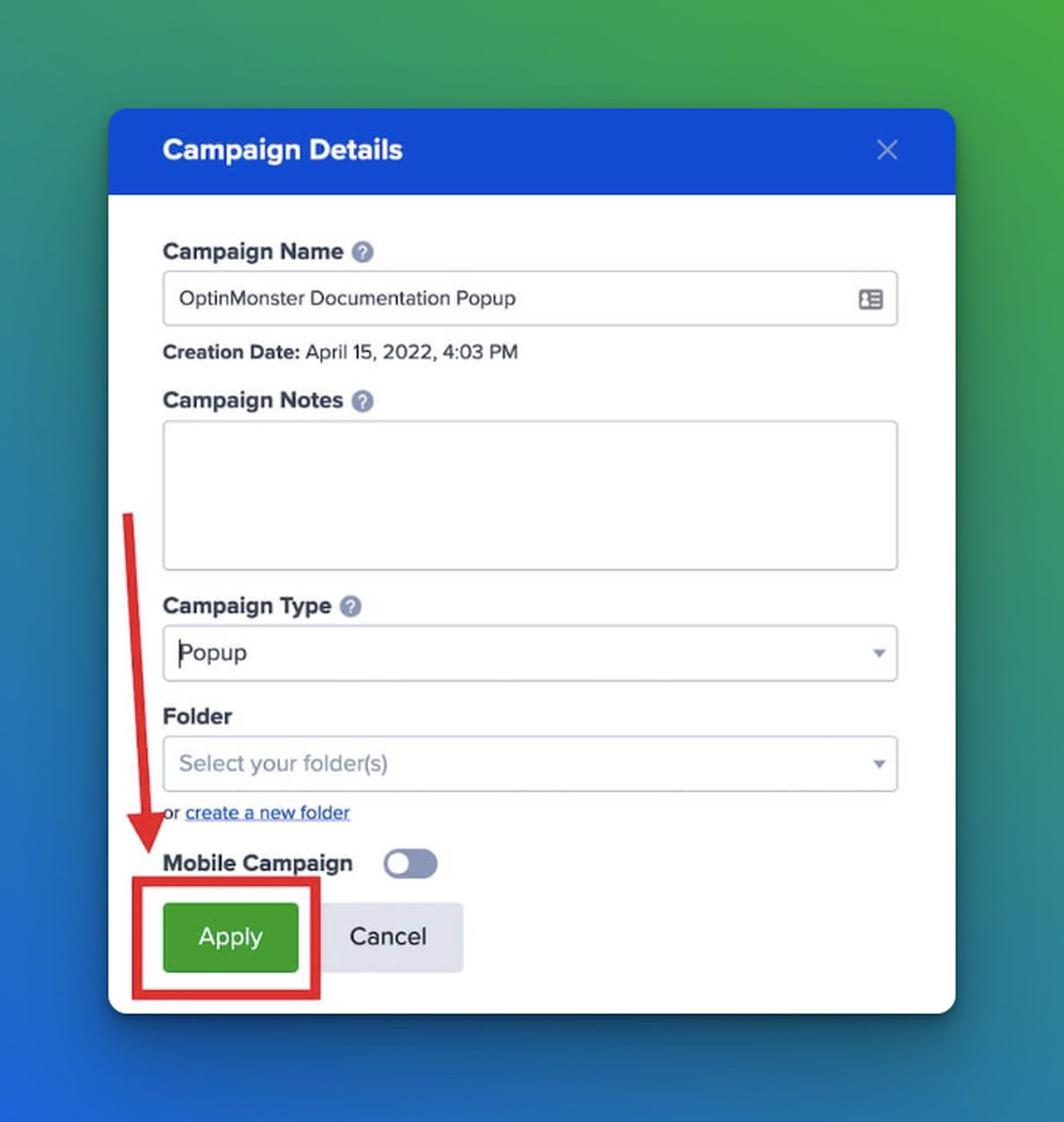 4. The preview of your campaign will adjust to reflect the newly selected type.

Please note that this feature is only available to users with a Pro or higher subscription. It is worth considering the various campaign types available to determine which one is the most suitable for your business needs and goals.