1. Log in to your Adoric account and click on the profile button located on the top right corner of the screen.
2. Select "Connected sites" from the drop-down menu.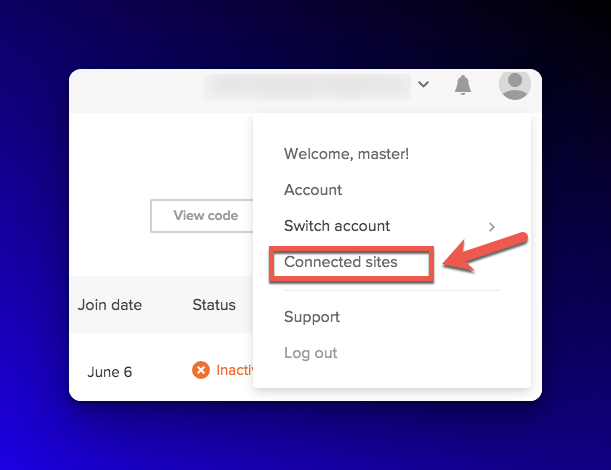 3. Click on the "+" button to add a new domain.
4. Enter the domain name and click "Add domain."
5. Verify that the connection to your website is active by installing Adoric on your website.
To do this, follow the instructions provided in the "install Adoric on your website" link.