To create an ActiveCampaign popup for free, you'll need an ActiveCampaign account and verify your website on your Popupsmart account.
Then, follow these steps:
1. Log in to your ActiveCampaign account.
2. Go to the "Settings" section and click on "Developer."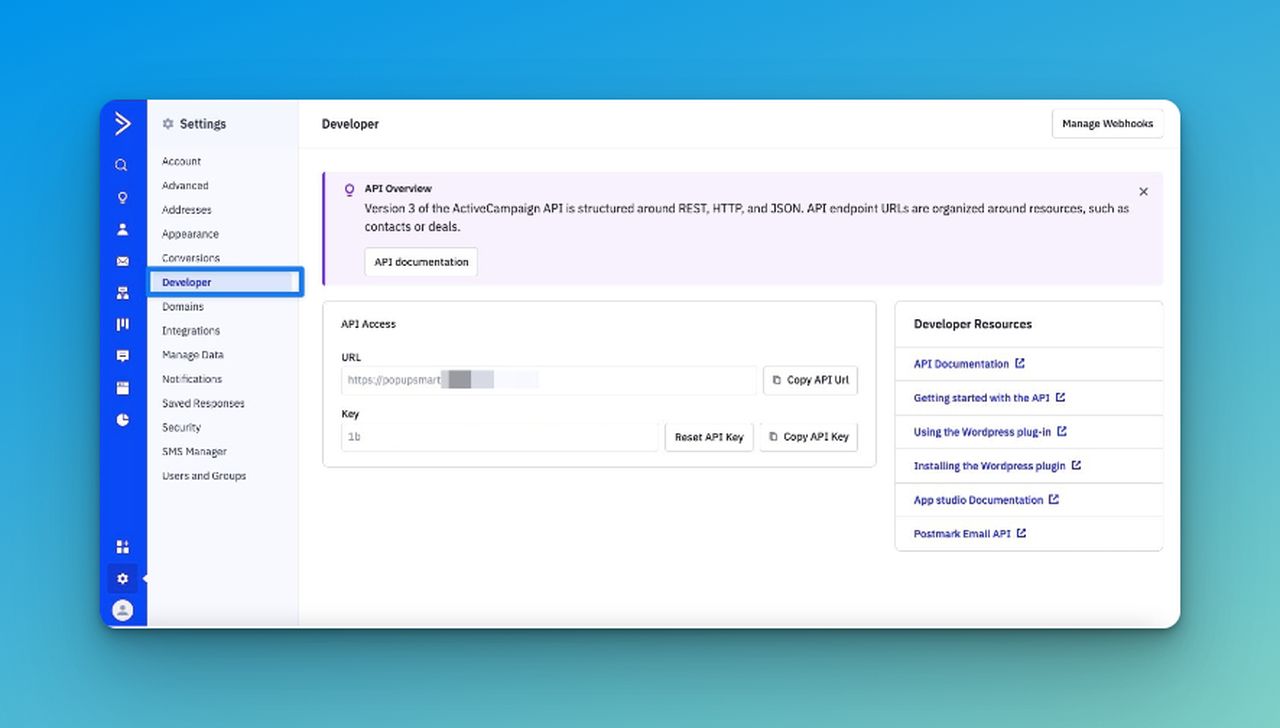 3. From there, you can find the "API Access" section and click the "Copy API Key" button to get your API Key.
4. Now, switch to your Popupsmart dashboard and click on "Settings."
5. Select "Add integration" and choose ActiveCampaign from the list.
6. Click "Connect" and "Add new ActiveCampaign API."
7. In the 'Setup' section, give your connection a name, enter your account name (including the part before ".activehosted.com"), and paste it into your API Key.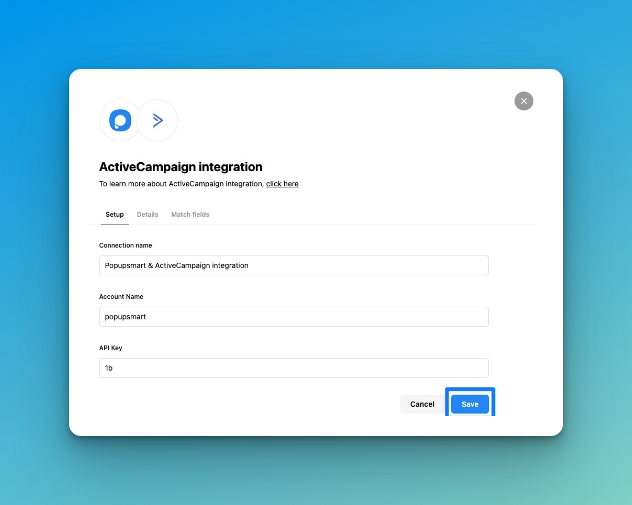 8. Click "Save" to proceed to the next step.
9. In the 'Select Details' dropdown, click "Next."
10. In the 'Match fields' section, choose your form, system, API, or static field options and click "Save" to complete the integration.

That's it! Your ActiveCampaign integration is now set up and ready to go. By default, the status is turned on, but you can change it at any time if needed.