The process of integrating Wisepops with Omnisend involves syncing contacts and triggering a welcome automation.
1. Obtain an API key from Omnisend by going to Store settings in your Profile menu > Integrations & API > API key > Create API key.
2. Once you have the API key, copy it.
3. Go to Wisepops editor, and click on the sign-up field block.
4. Select Omnisend as the Email marketing platform in the sync options.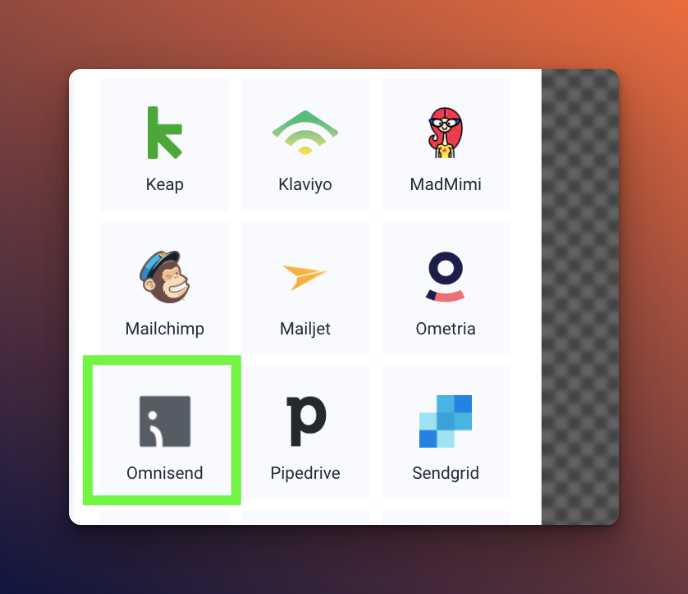 5. Paste the API key that you created in Omnisend and click submit.
6. In the next step, you can add some additional tags that you want to be passed with the contacts that this Wisepops form will collect.
7. Save the changes, and now your integration is complete.
8. Once completed, the integration is now active, and your email/SMS subscribers will be added to Omnisend immediately.
9. In the Wisepops form, you may choose to merge the field with the default properties recorded to Omnisend or create Custom properties.
10. Using the Custom properties, you can pass additional information like Gender, City, Region, Country, Postal code, State, or any other type of information that you want to collect.
You can use the 'Phone' block to pass phone numbers to Omnisend; the collected phone numbers will be used to send SMS messages later.