In Privy Convert, a thank-you page is displayed to visitors following a successful signup.
However, this page may not be necessary or desired in all cases, such as when immediate feedback is provided through an after-signup message.
To eliminate a campaign's thank-you page:
1. Go to Convert > All Campaigns and select the desired campaign.
2. Click the After Signup Action card in the campaign builder's Create step.
3. Select the Do Nothing action and click Save.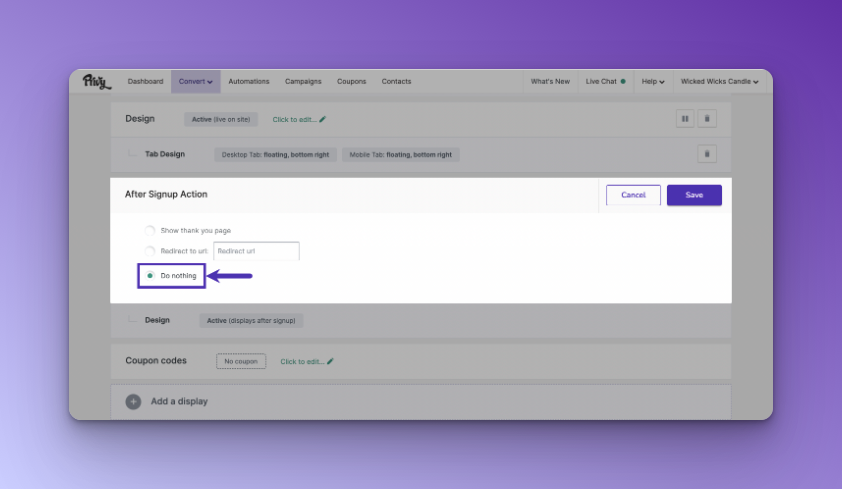 This will prevent the thank-you page from being displayed to visitors upon successful signup for the specified campaign.