Privy's targeting features enable you to display your campaigns to the most relevant audience.
By default, a welcome discount display will be presented to new visitors who have not previously interacted with a display after 10 seconds, a maximum of once per day, until the display is deactivated.
However, you can adjust these settings by accessing the relevant card and modifying the settings.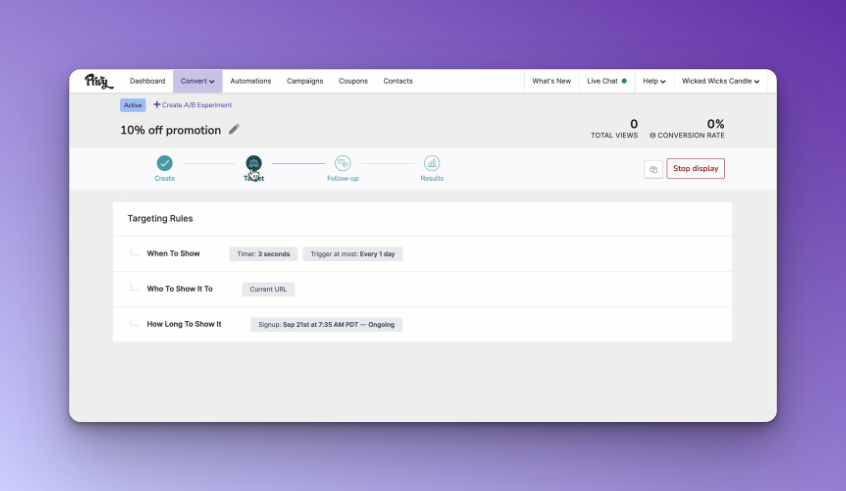 The "When To Show" setting allows you to specify the frequency and timing at which the display appears to visitors. Simply make any desired changes and press "Save."
The "Who To Show It To" setting allows you to narrow the audience for the display to a specific segment of your visitors rather than all visitors. You can modify these settings to include various other attributes, activities, and behaviors and then press "Save."
The "How Long to Show It" setting determines the duration that the display will be presented to visitors. If you want the display to expire on a specific fixed date, simply adjust the setting and press "Save."