Shortcuts are an innovative feature that makes it easy to start capturing email addresses and increasing sales within a short period of time.
The new Shortcuts feature allows you to create multiple forms quickly and easily using the user-friendly editor.
This enables you to implement advanced, multi-form strategies in a fraction of the time it would have taken previously.
Here are the steps to create a Shortcut:
1. Log in to your Sumo account on your website.
2. Navigate to the Shortcuts section on the launcher's left-hand side.
3. Click on the option to Create New Shortcut.
4. Select your desired Shortcut and then click on Create Shortcut.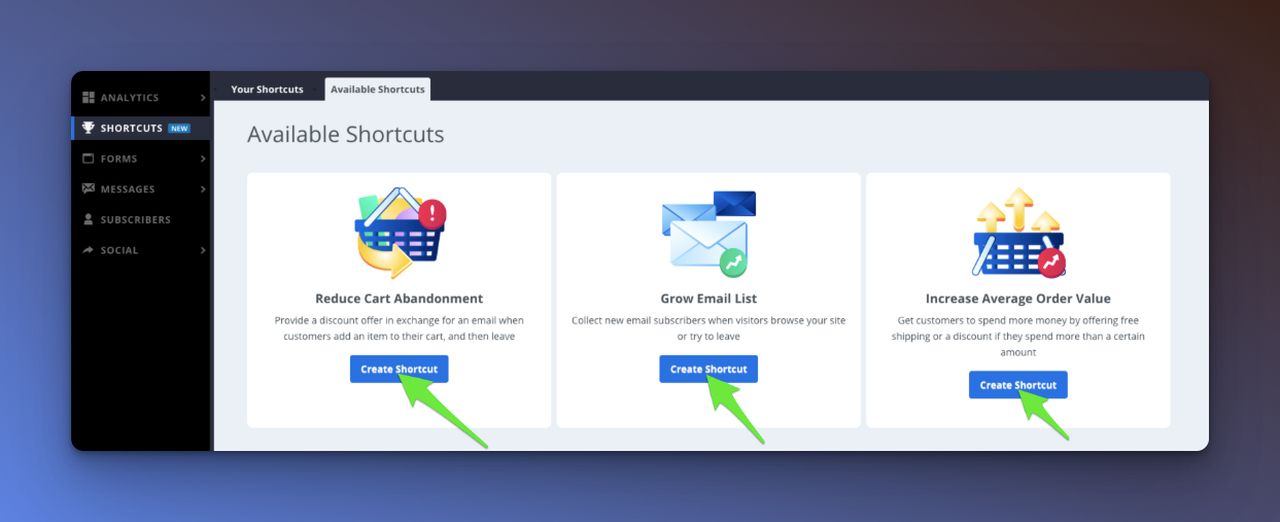 5. Follow the instructions provided in the Shortcuts editor to configure your Shortcut.
6. Once you have configured your Shortcut, click the Done button to publish it.