To set up a site on an existing Sumo account, follow these steps:
1. Log in to your Sumo Account Manager.
2. Click on the "Add New Site" button.
3. Enter the URL of the new site you wish to add and click "Add Site."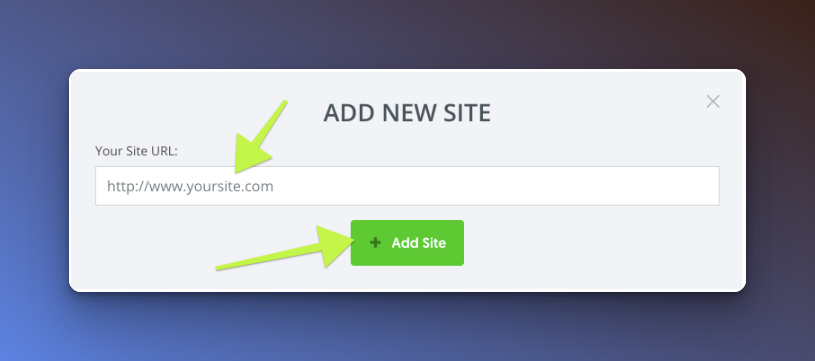 4. Copy the Sumo installation code provided.
5. To complete the setup, paste the Sumo code between the <body> tags of your website's main page (usually an index file).
This method only works if you have access to your website's files. If you are using a CMS platform such as WordPress, Drupal, Joomla, or any other CMS/E-commerce platform, please consult the appropriate installation guide.
Once the code is installed, navigate to Sumo to start using Sumo.
Note
It is important to ensure that you have the necessary access to your website's files before attempting to set up a site using this method.