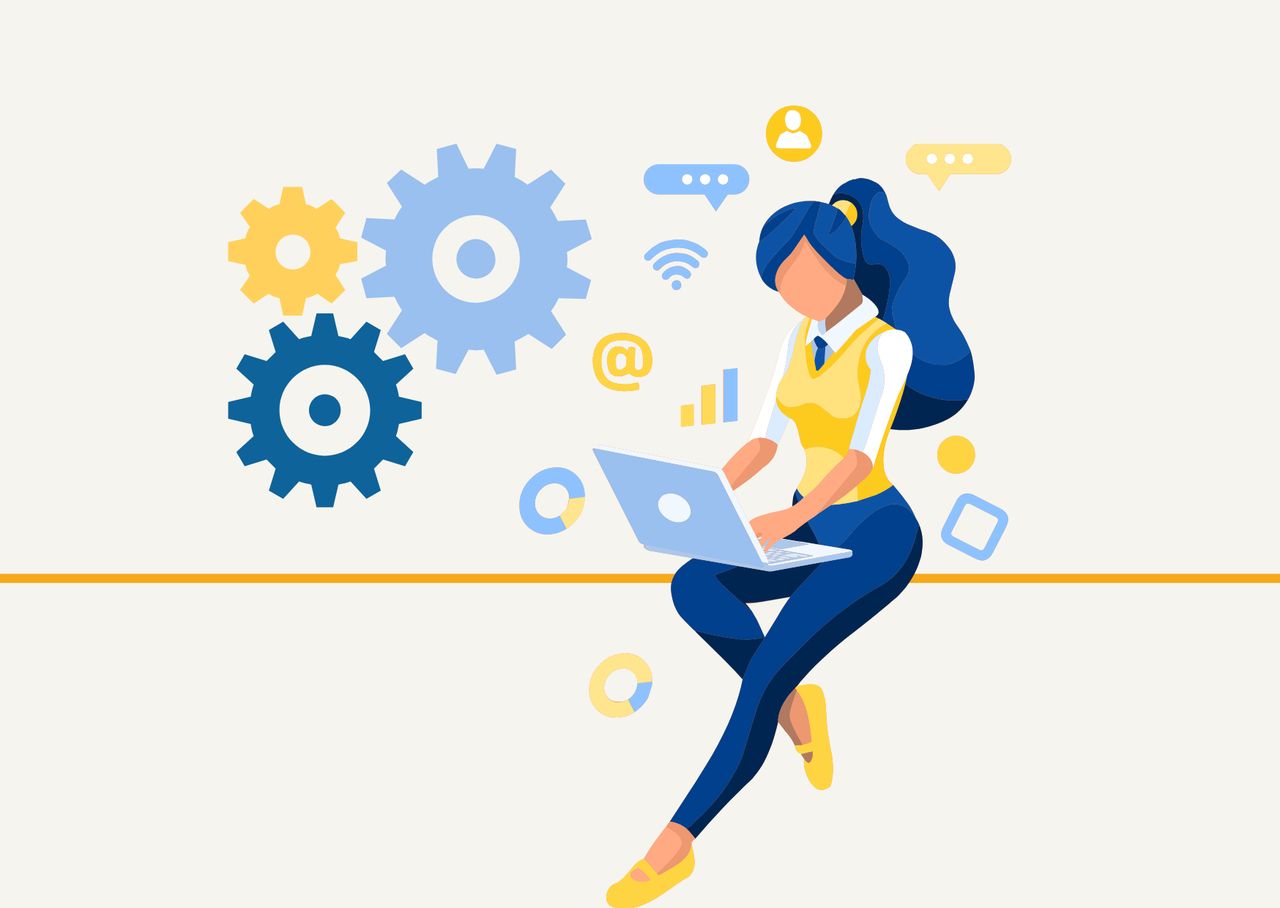 Setting up a site on Sumo holds significant importance for website owners and online businesses.
Sumo is a powerful suite of tools and features designed to enhance website functionality, optimize user engagement, and boost conversions. 🚀
✅ By integrating Sumo into your site, you gain access to a range of capabilities, including email capture forms, social sharing buttons, heatmaps, analytics, and more.
With Sumo, you can elevate your online presence, increase customer interaction, and ultimately achieve your website goals more effectively. 🎯
To set up a site on an existing Sumo account, follow these steps:
1. Log in to your Sumo Account Manager.
2. There it is! Click on the "Add New Site" button on Your Sites page.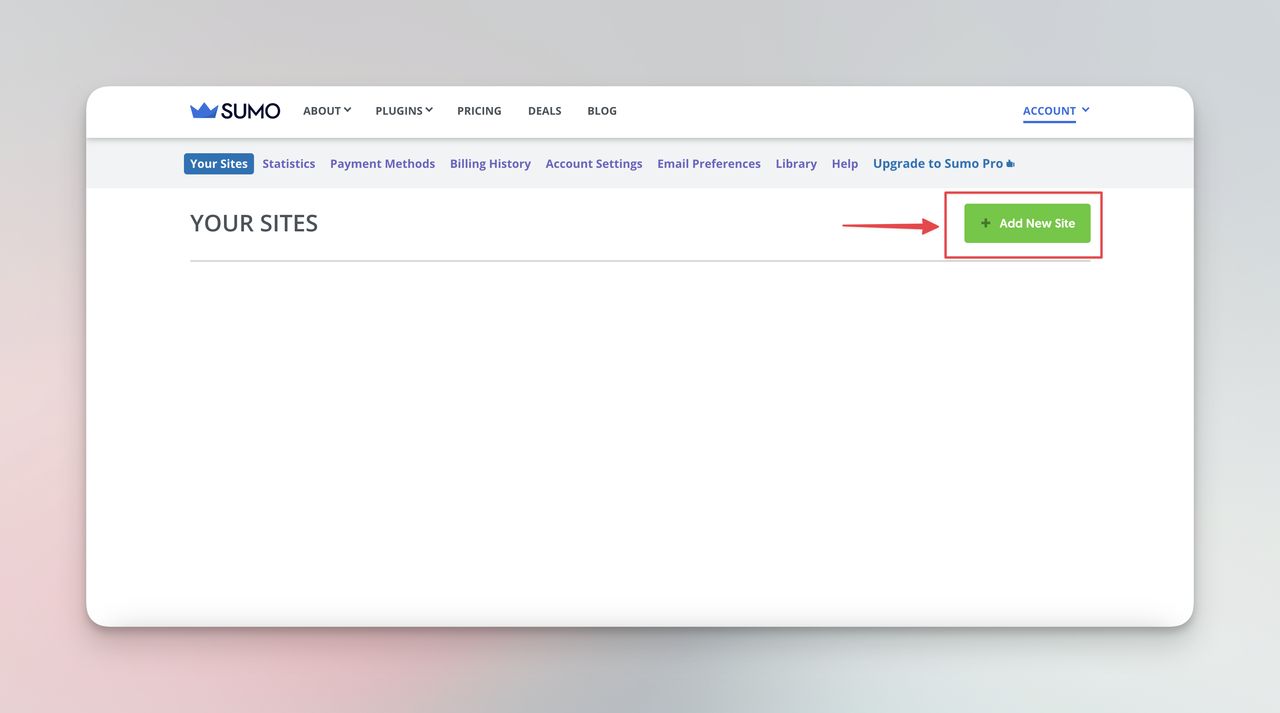 3. Enter the URL of the new site you want to add, and then click on the "Add Site" button.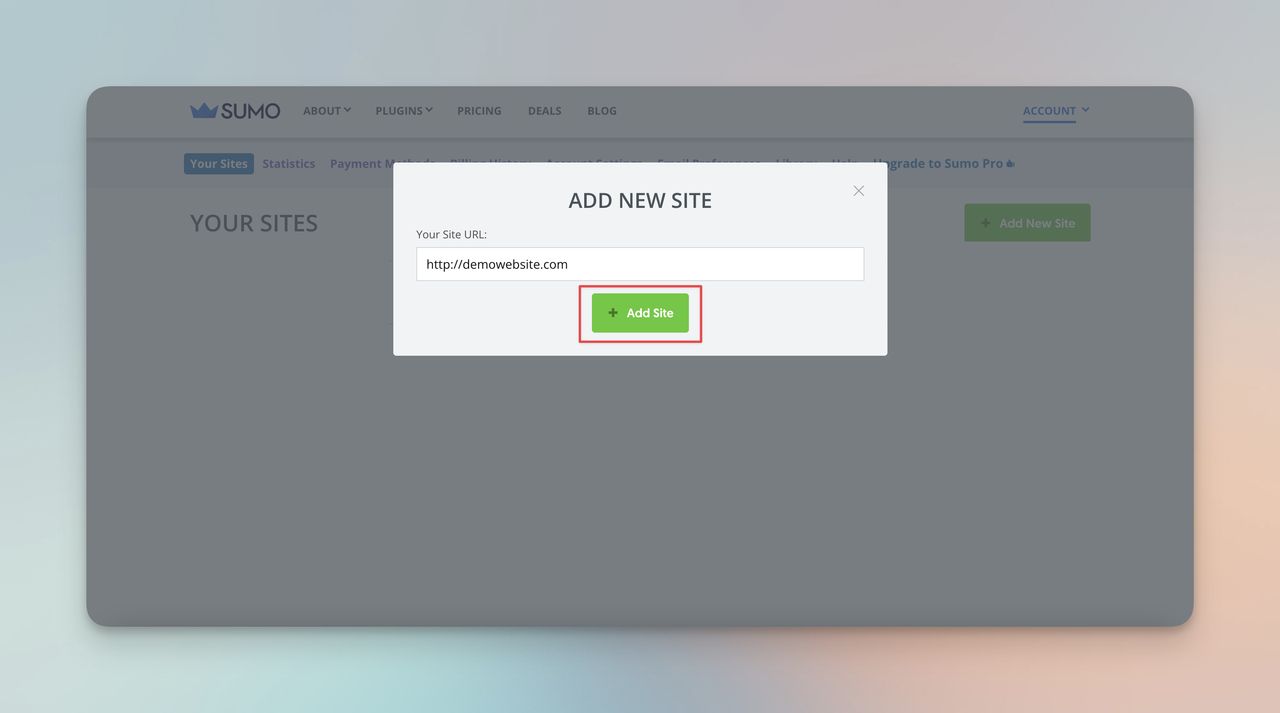 4. Copy the Sumo installation code that is provided to you.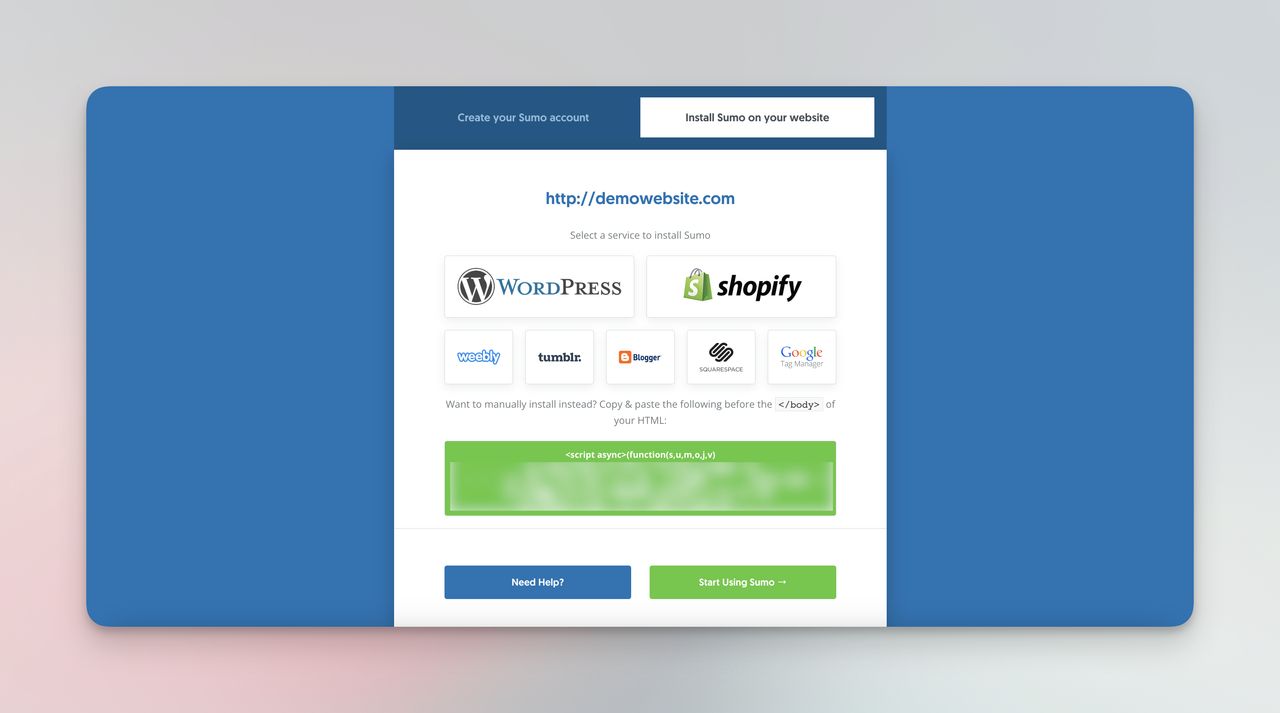 In order to complete the setup, paste the Sumo code between the <body> tags of your website's main page, which is typically the index file.
Please note that this method assumes you have access to your website's files.
Once the code is properly installed, you can go to Sumo and start using its features.
Note
It is important to ensure that you have the necessary access to your website's files before attempting to set up a site using this method.
Extra Tips & Troubleshooting Corner
By following these tips and troubleshooting steps, you should be able to successfully set up your website on Sumo and utilize its features effectively.
Verify Site URL: Double-check the accuracy of the site URL you enter during the setup process. Ensure that you enter the complete URL, including the "http://" or "https://" prefix.
Code Placement: When pasting the Sumo code into your website's main page, make sure to insert it between the <body> tags. Placing it within the <head> tags or outside the <body> tags can prevent Sumo from functioning correctly.
Clear Cache: After adding the Sumo code, clear your browser cache and refresh your website to ensure that the latest version with the Sumo integration is loaded.
Check Compatibility: Verify that Sumo supports the platform or CMS you are using. While Sumo is compatible with many popular platforms, it's always a good idea to consult Sumo's documentation or support resources for specific instructions tailored to your CMS.
Disable Ad Blockers: Some ad blockers or browser extensions may interfere with Sumo's functionality. Temporarily disabling these extensions or adding exceptions for your website can help resolve any potential conflicts.
Test Sumo Features: Once the setup is complete, perform thorough testing of Sumo's features on your website. Check if opt-in forms, social sharing buttons, or other Sumo elements are working as intended.
Responsive Design: Ensure that Sumo elements display properly on different devices and screen sizes. Test the responsiveness of your website with Sumo enabled to ensure a consistent user experience across all platforms.
Contact Sumo Support: If you encounter any difficulties during the setup process or face issues with Sumo's functionality, don't hesitate to reach out to Sumo's support team. They are equipped to provide personalized assistance and help resolve any technical challenges you may encounter.

FAQs Related to Setting Up a Site on Sumo
What if I encounter issues after pasting the Sumo code on my website?
If you experience any issues after adding the Sumo code, try clearing your browser cache and refreshing your website. Ensure that the code is placed correctly between the <body> tags of your website's main page. If problems persist, consult Sumo's support team for further assistance.
Can I customize the appearance of Sumo elements on my website?
Yes, Sumo provides various customization options to match the look and feel of your website. You can modify colors, styles, positions, and more through the Sumo interface or the settings available in your website platform or CMS.
Can I use Sumo on e-commerce websites?
Absolutely! Sumo offers features tailored for e-commerce websites, such as cart abandonment recovery, targeted product promotions, and personalized offers. These features can help optimize your e-commerce conversions and improve customer engagement.
Is it possible to use Sumo on multiple websites?
Yes, you can use Sumo on multiple websites. After adding your initial site to your Sumo account, you can repeat the setup process for additional websites by clicking on the "Add New Site" button in the Sumo Account Manager.