In order to synchronize the contacts captured through your Privy Convert displays with your Postscript account, you will need to link the two accounts and add automation rules to your displays.
To establish this connection, follow these steps:
1. Go to the account menu in Privy and select "Integrations" from the dropdown.
2. Scroll down to the "Available Integrations" section and select the Postscript option.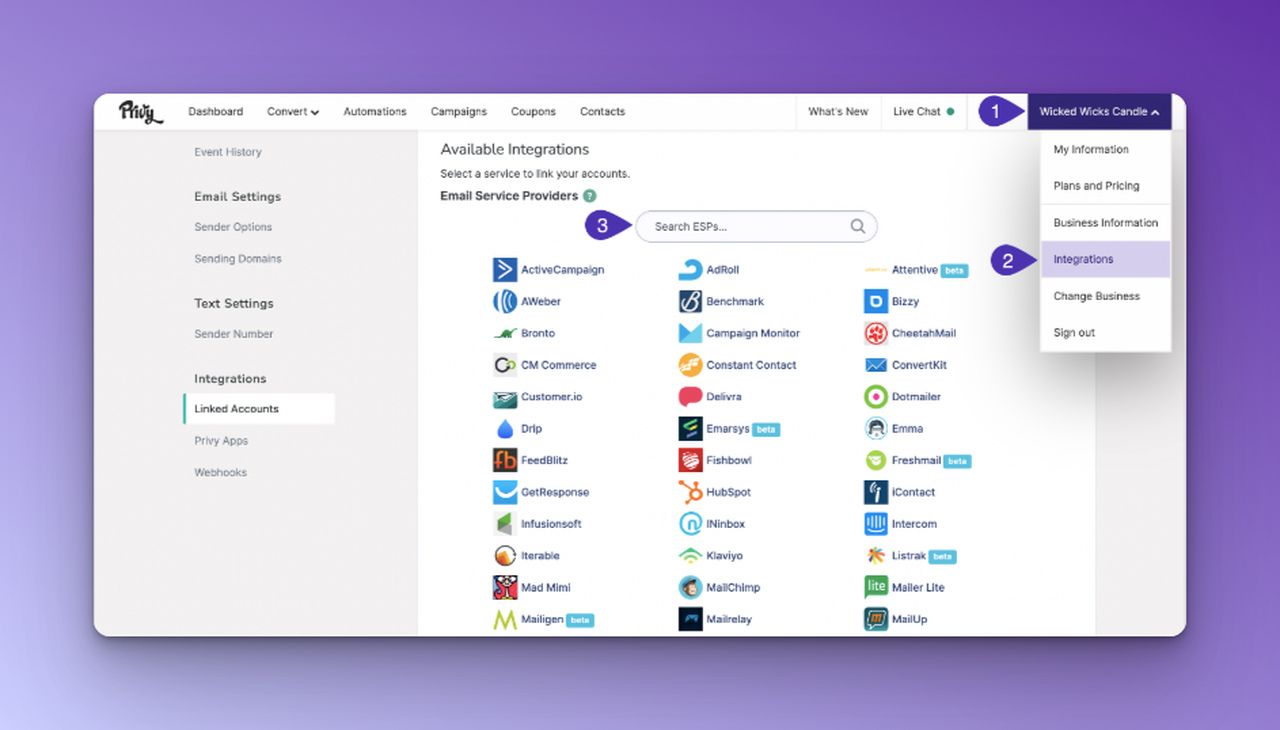 3. Enter your email address and API Token in the provided fields, then click "Link Account."
Postscript should now appear in the "Authorized Accounts" section of your Privy integrations.
4. To ensure that your display is compatible with Postscript, it must include a phone field and a consent disclaimer with specific language (provided in the original text).
Once your display meets these requirements, you can proceed to add an automation rule to sync the collected contacts from Privy to your Postscript account. To do so:
1. Navigate to the "Convert" tab, then select "All Displays."
2. Choose the display you wish to sync and go to the "Follow-up" step of the display builder. The selected display must have a form with the necessary phone field and consent disclaimer.
3. Click the "Sync signups" button and select Postscript from the dropdown menu. Configure the options as desired and save your changes.
4. The signups for this display will now be synced to the designated keyword automated flow in Postscript. You can repeat this process to sync contacts to additional services or lists.
Keep in mind that these settings must be configured individually for each display. If you encounter any issues or have further questions, you may refer to the original text or a guide on automation rules and troubleshooting.