To integrate Privy with Smile.io:
1. Go to the Account dropdown menu at the top-right of your Privy dashboard and select Integrations from the dropdown menu.
2. Locate and select the Smile.io option in the Available Integrations area.
3. Log in to Smile.io and authorize the integration.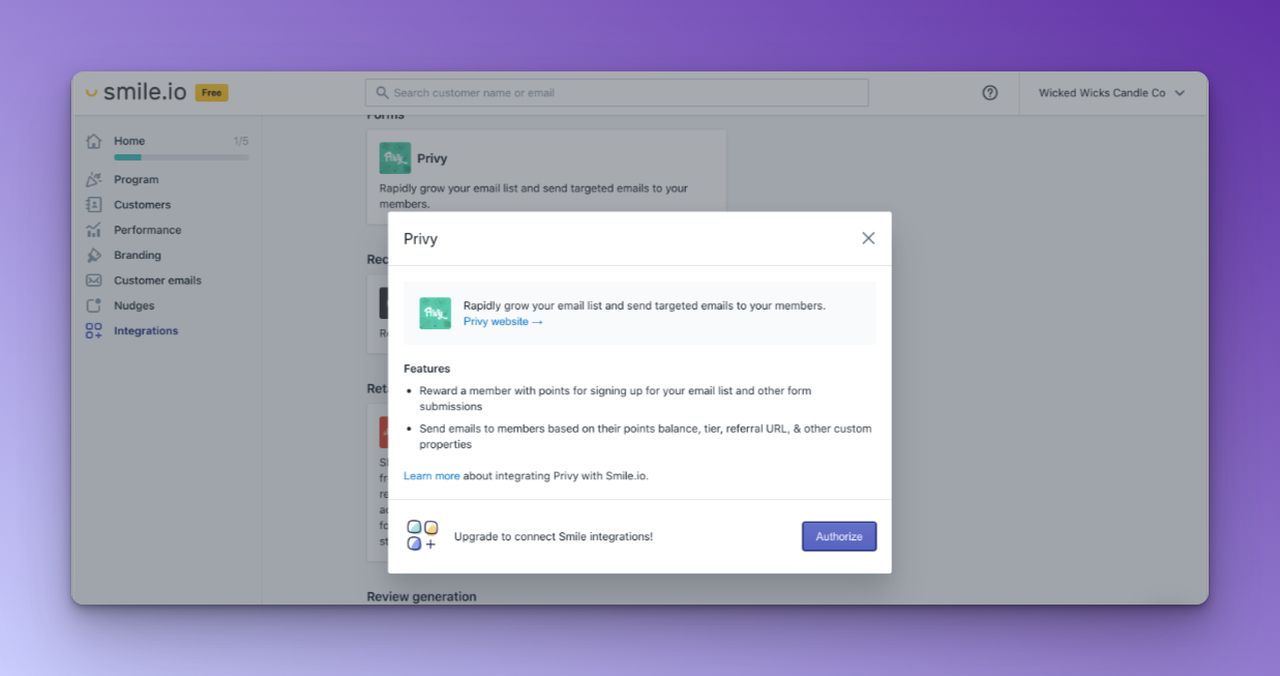 4. Once you authorize the integration, Privy will import your Smile.io customers in the background.
It may take up to several days for a large customer set to be imported, but new customers will be synced almost immediately.
These synced customers will gain access to several custom fields, which can be used for display customization and segmentation/targeting.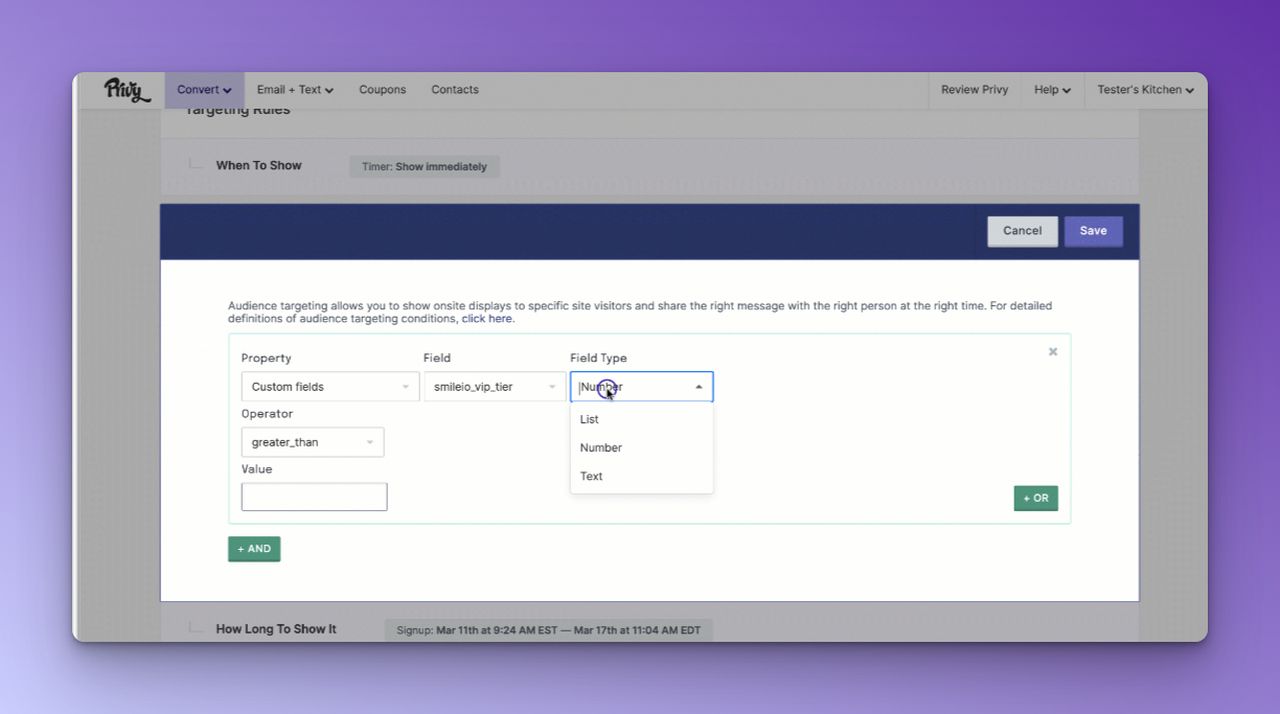 5. To reward members when they sign up for a campaign, navigate to Convert > All Campaigns, select the desired campaign, and go to the Follow-up tab in the campaign editor.
6. Select the Sync signups option, select Smile.io from the Account dropdown menu, and choose to Sign up for an offer from the Activity dropdown menu. Save the changes.
⭐
To use Smile.io data in campaigns for personalization or targeting, you can use merge tags or audience targeting rules. To use merge tags, type or paste the appropriate tag into your campaign content. To use audience targeting rules, go to the Targeting tab in the campaign editor and click Add rule. Select the appropriate Smile.io field from the dropdown menu and enter the desired value. Save the changes.