You can't imagine how easy to integrate Sleeknote with Big Cartel. Let's see the steps:

1. Begin by logging into your Big Cartel store.
2. From the top menu, click "Account" and then select "Customize Design" under "Your Shop."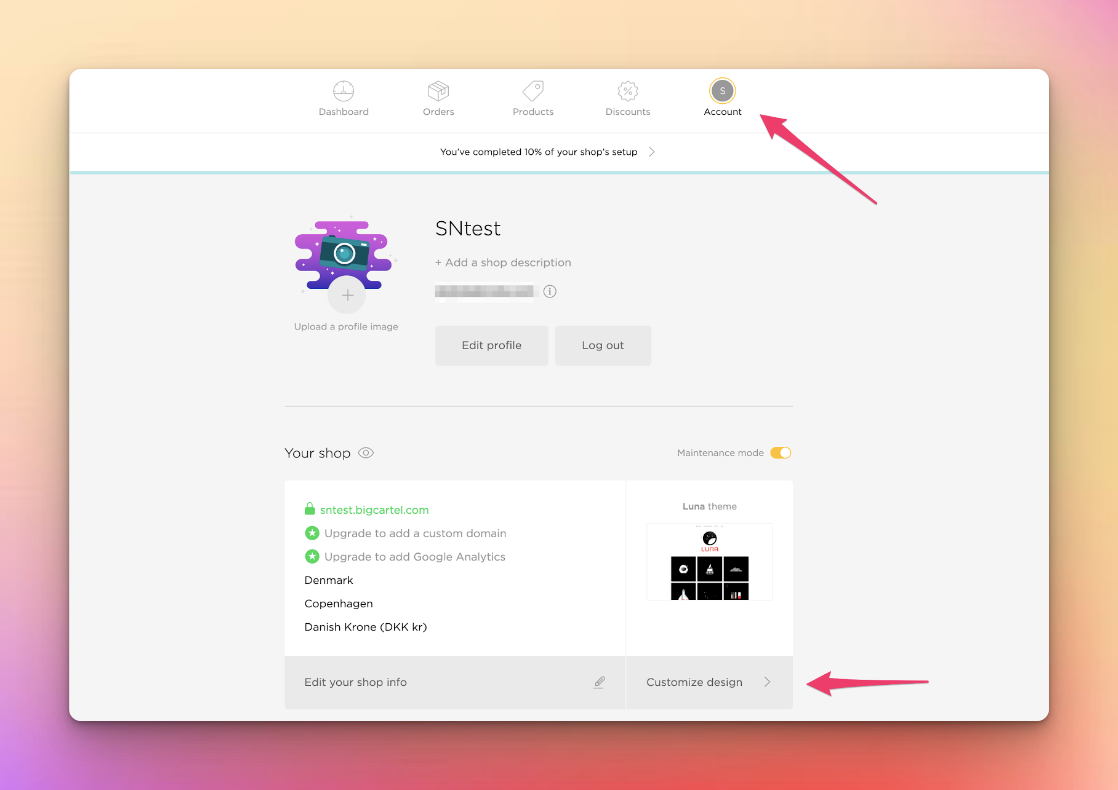 3. Click the <> icon to access the "Advanced" tab.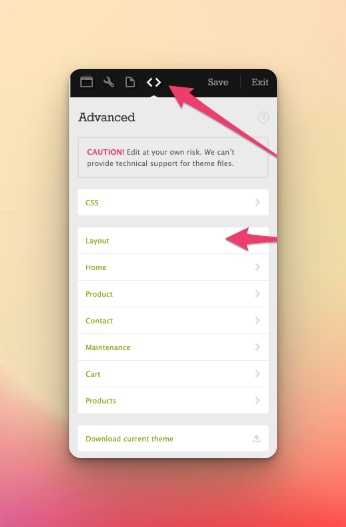 4. In the "Layout" tab, locate the closing </head> tag and paste your Sleeknote tracking code immediately before it.
5. Save and apply your changes.
6. Your tracking code is now implemented, and your Sleeknote campaigns will be visible on your site.